Für die Filterung wurden keine Ergebnisse gefunden!

DYNAMITE #33 + 7 Inch EP
Preußen Rebs, Ray Campi, Marshall Llytle, Crazy Cubes, Rockin' Lloyd Tripp, Lennerockers, Fabulous Harmonaires, Stampeders, Social Distortion, Rhyhtm Riot, Buffalo Chips, Gütersloh, Rockin' Europe, Walldorf Weekender, Alvis Wayne/Poster:...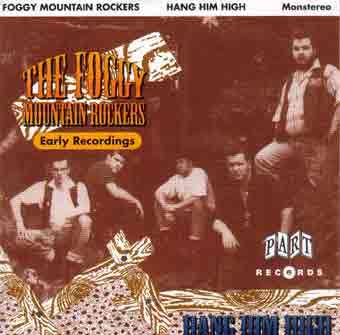 FOGGY MOUNTAIN ROCKERS - Hang Him High CD
Teddyboy Rock`n`Roll!! The Way Of Rock 'n' Roll I'm On The Run Rheinland Rock 'n' Roll Long Blond Hair Blues Train To Hell Country Roads You Gonna Rock Lonesome Teddyboy Rock'n'Roll Will Never Die Der Alptraum Unchained Melody Hang Him...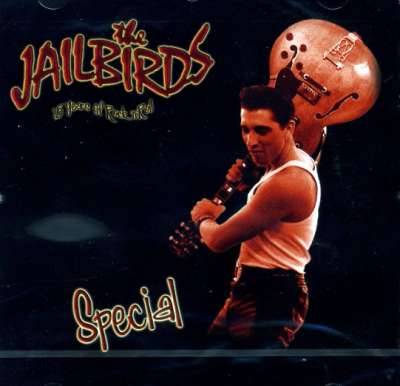 JAILBIRDS - Special CD
Take four enthusiastic guys from the german mining area, a slap bass, guitar, drums and a sack full of good old rockabilly pieces and some own compositions with traditional vintage touch and spice the whole with a few modern highlights...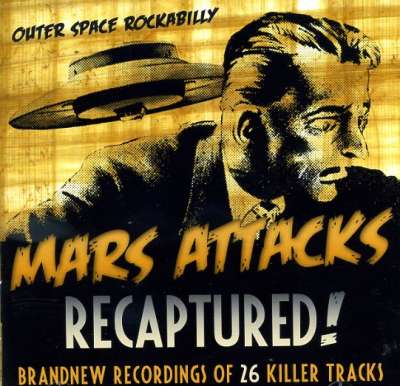 MARS ATTACKS - Recaptured CD
That from a Austrian-Swiss friendship a surprising other rockabilly sound can arise, prove the four guys called Mars Attacks, ready since 1998. The trumpet of lead singer Roland Riedberger, which he uses alternating with his authentic...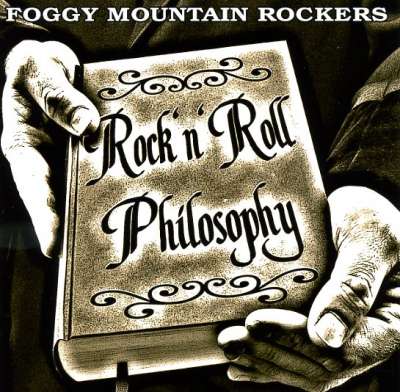 FOGGY MOUNTAIN ROCKERS - Rock'n'Roll Philosophy CD
Finally available – here's the long awaited new album "Rock & Roll Philosophy" by Germany's Foggy Mountain Rockers from Bonn/Cologne (founded 1992). 01. It's not too late to be wild 3:25 min. 02. Do you know…? 3:07 min. 03. Be apart 4:47...

SLAPBACKS-Roasted & Toasted CD
28 tracks from two CD's: ROCKABILLY BLUES & NET. WT. 2.5 OG.! Value for money! Incl. Rockabilly Blues / I Was A Fool / Tennessee Stud / Stranger Girl / Rockabilly / All I Can Do Is Cry / Blue Blue Day....
JOHNNY LODA - Cool Tall Girl CD
Tracklisting: Cool Tall Girl / Sick and Tired / You Are In My Every Dreams / Runaway / Motel Signs / The Devil Ain't Got My Soul / No Regrets / Night Rider / Black Lead Sled / Fishing and Hunting / Baby I'm Drunk / Up a Lazy River / Beat...

SUNNY BOTTOM BOYS-Keep On The Sunny Side CD
Westernswing, Hillybilly, Bluegrass and Rockabilly from this talented 4-piece! 14 tracks: The Bramble And The Rose / My Blackbirds Are Bluebirds Now / Don't Laugh / Blue River Valley / Mercuyr Song / Last Night / Longhorn...

V.A.-Revenge Of The Rockers CD
Live split album with FOGGY MONTAIN ROCKERS and the norwegian band REBELS REVENGE! 25 tracks!
TEXABILLY ROCKETS - Bop Potion Nr. 5 CD
Wellknown Rockabilly outfit from Portugal! 19 tracks!!

VOODOO SHAKERS - Shake it! CD
MIx between Blues, Surf and Rock´n´´Roll. TRACKLIST:I got time/Mojo workout/Ride in the sunset/Ruby black hair/Go to go/Mr. Moto/I'm comin' up/6 days/I'll never drink again/Voodoo road/Run chicken run /Hey now

KING BEANS-King Beans CD
The King Beans is a Western Swing/Rock`n`Roll outfit from Southern Germany with some piano! A band for a good party!Tracks: How Long Must I Wait / When I Get Low I Get High / I'll Be /Glad / Rosetta / Tame Wild Women / Superchief / Did...