Für die Filterung wurden keine Ergebnisse gefunden!
SIROCCO BROS. & LOBO JONES - Bewitched 10" ltd.
We're thrilled and very proud to be releasing this 10" by the truly talented and amazing Sirocco Bros along with Lobo Jones, it's a great collaboration and Elliot's vocal delivery fits perfectly with the Sirocco Bros sound....2 awesome...
MESSER CHUPS - The Voice Of Zombierella LP
MESSER CHUPS - The Voice Of Zombierella LP Messer Chups Call Me Zombie 3:03 –Messer Chups Hollywood Devils 2:19 –Messer Chups Flesh'n'Blood 2:21 –The Bonecollectors Moriarty Woogie 2:13 –Messer Chups Dracula Hates Photoshoots 2:48 –The...
MESSER CHUPS - Spooky Hook LP
MESSER CHUPS - Spooky Hook LP Gotham City 2:20 Fast Food Diablo 2:22 Rock It 3:00 Doctor Spook 2:15 They Call Me Zombie 2:56 Ghost Party 2:02 Billy Bond 2:25 Horns And Hooves 2:25 Dead Cat On The Line 2:05 Tomb Sweet Tomb 3:01 Munster...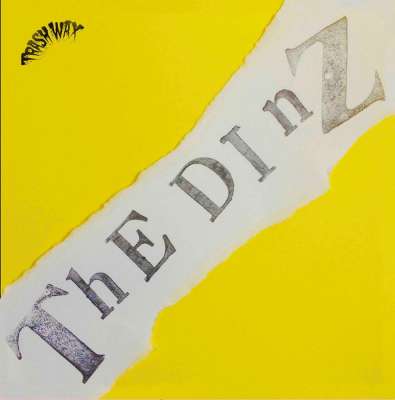 DINZ - Same LP
No garage punk, no surf and no rockabilly type stuff at all here...Punk Rawk from Pompey (Portsmouth in England). A blistering album of 77-78 styled punk (although they only got together in April 2018)...All original tracks and banged...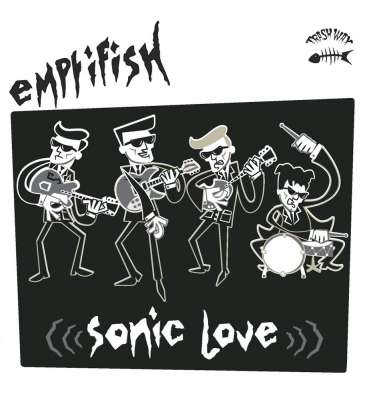 EMPTIFISH - Sonic Love LP
It has been a bit of a long wait for this but totally worth waiting for.....Portsmouth's legendary Trash masters serve up an album of killer tracks. Older fans will recognise their inimatable style from the kick off as there are a couple...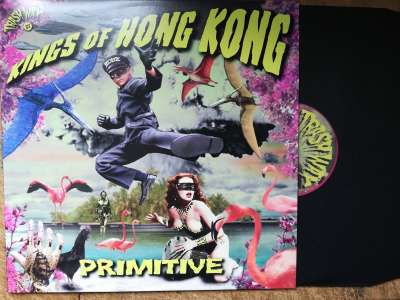 KINGS OF HONG KONG - Primitive LP
Probably one of the best 'Trash' bands out there today and like all the classic trash bands (Vibes, Sting Rays et al) of the early/mid 80's they've a double bass player showing their rockin' influences without being a 'billy'...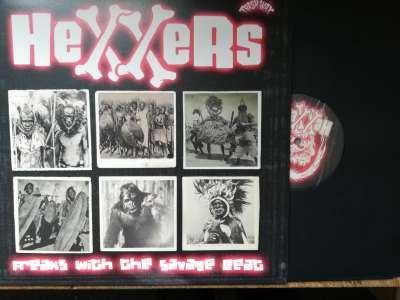 HEXXERS - Freaks With The Savage Beat LP
HEXXERS - Freaks With The Savage Beat LP The near legendary Hexxers album, available on vinyl at last...BUT These mixes are the more savage and wilder tracks (different than the CD) also comes with extra tracks not on the CD..... A genre...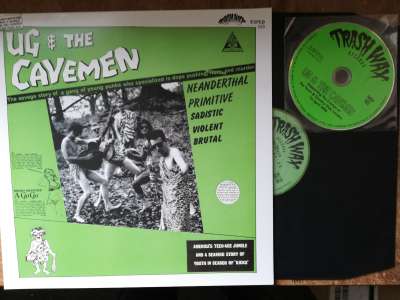 UG AND THE CAVEMEN - Same LP ltd.+ DVD
UG AND THE CAVEMEN LP ltd. This album is being released on 31st May at the Munster Raving Loony Party in Spain where a reformed Ug & The Cavemen will play for the first time in over 25 years. Gatefold LP with the full Ug and The Cavemen...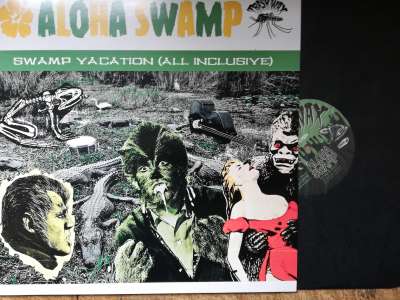 ALOHA SWAMP - Swamp Vacation LP
ALOHA SWAMP LP The latest vinyl offering from the very talented Oleg F. and members of Messer Chups...13 great tracks all with that unmistakable Messer Chups sound..Oleg takes us on an exotic trip...Some with a Hawaiin 'Rockin' sound as...
MONDO X - Thee Sensational Spooktastic RnR...
Mondo X play 13 tracks of monster R'n'R, in homage to such notables as Zacherle, The Sonics, Link Wray, Screamin' Lord Sutch and The Revillos ! They even cover The Tall Boys (Meteors) classic 'Just Another Half Hour 'Til Sunrise'. A fine...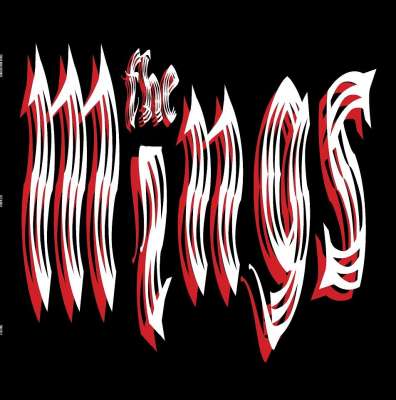 MINGS - The Mings LP
The long awaited debut LP from The Mings is finally here...Dead Ming (Dead Elvis), Bald Ming (Hipbone Slim), Wild Ming (Marky Wildstone)...Give you their savage, mutant Garage Punk sounds with a touch of Surf for good measure.....Sounds...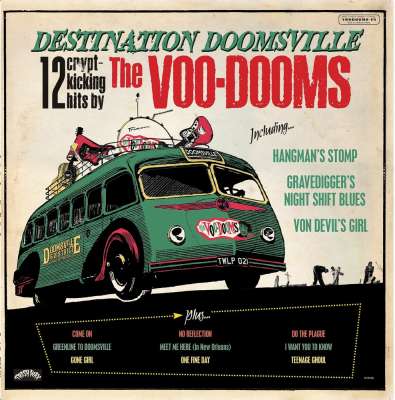 VOO-DOOMS - Destination Doomsville LP
Holy Moly....A lot of folk have been waiting for this !....And well worth the wait 'cause it's simply fantastic...Mick Cocksedge, Bruce Brand, Kev Smith and Mr Jack O'Diamonds himself (Dave Prince). Collectively known as The Voo-Dooms !...