Für die Filterung wurden keine Ergebnisse gefunden!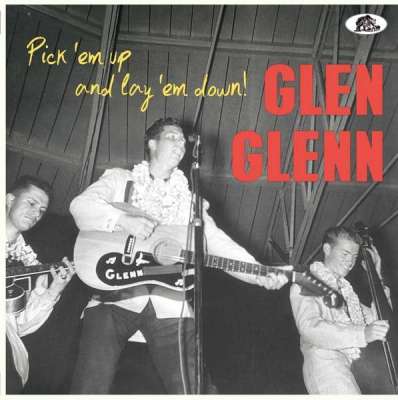 GLEN GLENN - Pick'em Up And Lay'em Down 10"LP
Glen Glenn: Pick 'Em Up And Lay 'Em Down 10"LP Glen Glenn is a name held in high esteem by rockabilly fans and was a second generation artist who developed his own style. Glen Glenn and Gary Lambert had to wait until the 1980s for the...
RUMBLE ON THE BEACH - Randale am Strand LP ltd.
ltd. and hand numbered vinyl! This album was recorded by Rumble On The Beach at the legendary 'Sundance Studio' in Bremen, Germany. One will hear how much fun the band had during the recording sessions. All songs are sung in German with...
FATBOY - Songs Our Mothers Taught Us CD
Fatboy boasts a rich mixture of influences, ranging from Faron Young, the Stray Cats, Johnny Cash, Elvis, and Roy Orbison to the Smiths, Tom Waits and the Cramps. The dreams of the fifties, country and rockabilly music are being...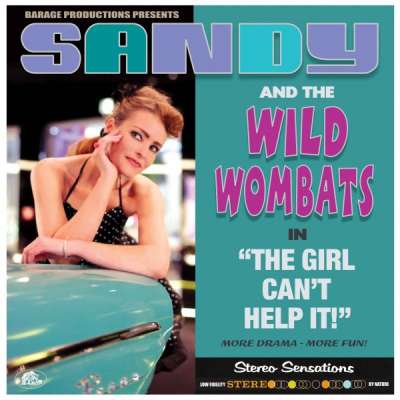 SANDY & THE WILD WOMBATS - The Girl Can't Help...
The new female Rockabilly sensation from Germany! Truly the discovery of the year! The rough tough voice of Sandy must be named in the same breath with Wanda Jackson and Imelda May! The band provides evidence in picking great cover...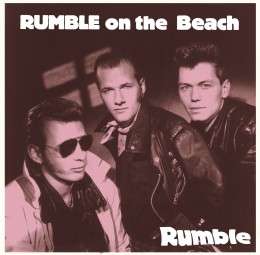 RUMBLE ON THE BEACH - Rumble 10"LP ltd.
ltd. to 500 copies! re-release of the 1988 Vielklang Mini-LP!! 1 High-Speed Rumble 2 Johnny Cry And Die 3 Nashville Girl 4 Rumble 5 Time Warp 6 Road Of No Return 7 Ça plane pour moi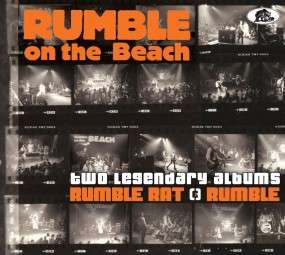 RUMBLE ON THE BEACH - The Early Years CD
RUMBLE ON THE BEACH CD with two legendary albums: RUMBLE RAT & RUMBLE!! 25 tracks, 54-page booklet!!
B. B. KING - Live And Well LP
'Live And Well' was produced by then 26-year-old Bill Szymczyk who later became one of rock music's most successful and prolific producers. The album consists of five live tracks (Side A), recorded at New York's Village Gate, and five...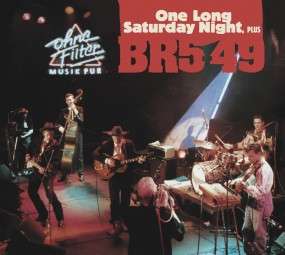 BR5-49 - One Long Saturday Night, Plus CD
When the Opry moved to the suburbs in 1974, Nashville's Lower Broadway (commonly known as Lower Broad) began to succumb to the forces of urban decay. But then, in a July 1995 'Billboard' cover story, Chet Flippo wrote about a "new scene"...
B.B. KING - Completely Well LP
His 1969 breakthrough album, produced by Bill Szymczyk who went on to produce The Eagles. It was Szymczyk's idea to overdub strings to The Thrill Is Gone, the best-selling of all B.B. King's 45s. The slow and groovy million-seller, a...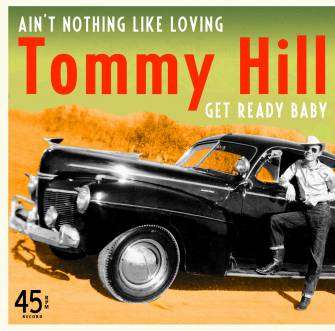 HILL, TOMMY - Ain't Nothing Like Loving 7" ltd.
From 1958 tapes that lay undiscovered for over 40 years, Tommy Hill shows his rock 'n' roll soul. Born in Texas in 1929, he worked with Hank Williams, Webb Pierce (for whom he wrote the big hit Slowly ) and Ray Price. He also helped...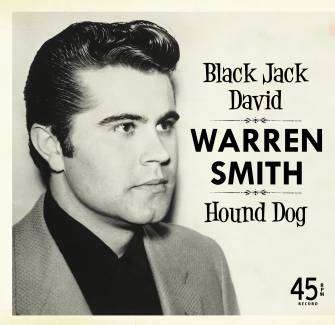 SMITH, WARREN - Black Jack David 7" ltd.
Warren Smith could sing it all: blues, hillbilly, rockabilly. One of the best pure singers of the era, he chose a powerfully mythic place to start: Sun Records. For a time it looked as if Smith would emulate his label-mates and become a...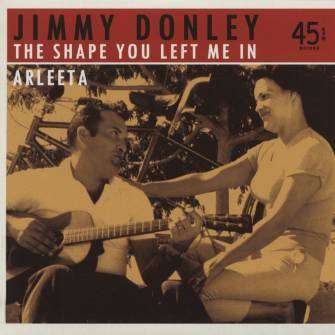 DONLEY, JIMMY - The Shape You Left Me In b/w...
Jimmy Donley - the greatest recordings from the original King of Swamp Pop! Part rock 'n' roll, part R&B, part country, and part Cajun, Donley's music was like nothing before or since. He wrote hits for Fats Domino and others, but sold...