Für die Filterung wurden keine Ergebnisse gefunden!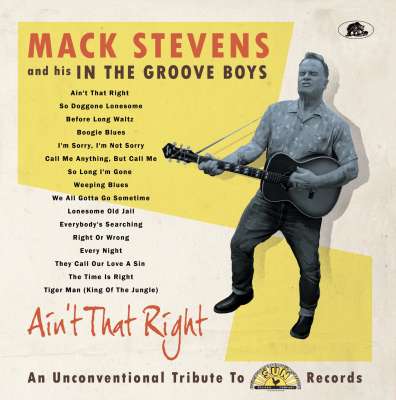 MACK STEVENS & HIS IN THE GROOVE BOYS - Ain't...
Original sounding Rockabilly from Texas artist Mack Stevens!! A1 Ain't That Right Written-By – Eddie Snow 2:35 A2 So Doggone Lonesome Written-By – Johnny Cash 2:39 A3 Before Long Waltz Written-By – Jimmy Deberry* 2:22 A4 Boogie Blues...
MARK LEE ALLEN - Locked Down! 10"LP
The initiated hep cat, rockabilly enthusiast, or fiendish 45 collector might not need an introduction to Mark Lee Allen. However, all others should know that Mark Lee Allen is amongst the avant-garde of today's rockabilly retro-garde...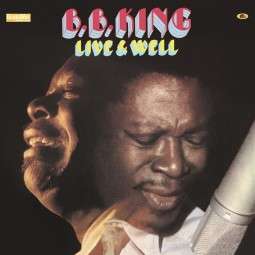 B. B. KING - Live And Well LP
'Live And Well' was produced by then 26-year-old Bill Szymczyk who later became one of rock music's most successful and prolific producers. The album consists of five live tracks (Side A), recorded at New York's Village Gate, and five...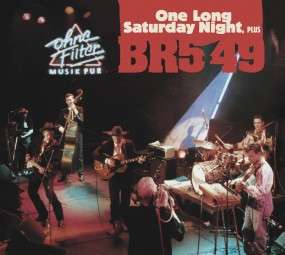 BR5-49 - One Long Saturday Night, Plus CD
When the Opry moved to the suburbs in 1974, Nashville's Lower Broadway (commonly known as Lower Broad) began to succumb to the forces of urban decay. But then, in a July 1995 'Billboard' cover story, Chet Flippo wrote about a "new scene"...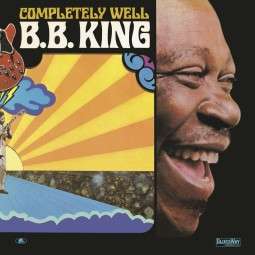 B.B. KING - Completely Well LP
His 1969 breakthrough album, produced by Bill Szymczyk who went on to produce The Eagles. It was Szymczyk's idea to overdub strings to The Thrill Is Gone, the best-selling of all B.B. King's 45s. The slow and groovy million-seller, a...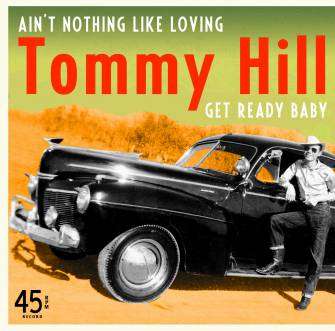 HILL, TOMMY - Ain't Nothing Like Loving 7" ltd.
From 1958 tapes that lay undiscovered for over 40 years, Tommy Hill shows his rock 'n' roll soul. Born in Texas in 1929, he worked with Hank Williams, Webb Pierce (for whom he wrote the big hit Slowly ) and Ray Price. He also helped...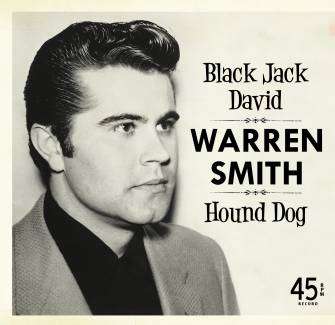 SMITH, WARREN - Black Jack David 7" ltd.
Warren Smith could sing it all: blues, hillbilly, rockabilly. One of the best pure singers of the era, he chose a powerfully mythic place to start: Sun Records. For a time it looked as if Smith would emulate his label-mates and become a...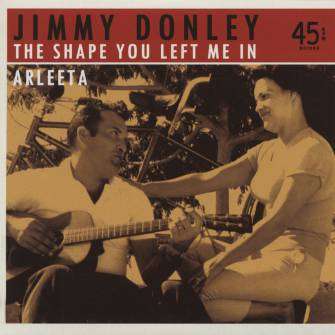 DONLEY, JIMMY - The Shape You Left Me In b/w...
Jimmy Donley - the greatest recordings from the original King of Swamp Pop! Part rock 'n' roll, part R&B, part country, and part Cajun, Donley's music was like nothing before or since. He wrote hits for Fats Domino and others, but sold...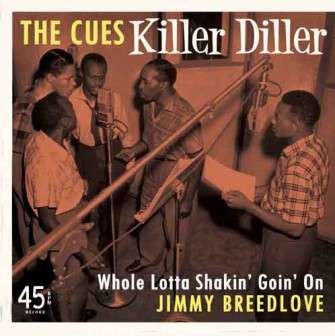 CUES/JIMMY BREEDLOVE - Killer Diller b/w Whole...
The Cues & Jimmy Breedlove - New York R&B at its finest! The Cues were on many records, usually singing background but very occasionally singing their own songs. Killer Diller was recorded in 1956 but didn't see light-of-day until Bear...
FROST, FRANK & THE NIGHT HAWKS - Hey Boss Man!...
Hey Boss Man! (180gram vinyl) Diese hochinteressante LP-Wiederveröffentlichung stellt einen der letzten 'echten' Bluesmänner aus dem Mississippi-Delta. Folgendes gibt es hier zu entdecken: 180-Gramm Direct-Metal-Mastering, 1 Bonus-Titel,...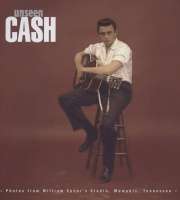 CASH, JOHNNY - Unseen Cash LP ltd. + book
1-LP (one-sided, Cash portrait engraved on reverse side, 180-gram pressing) with a 16-page hardcover book. Think you've seen it all by Johnny Cash Think you've heard it all by Johnny Cash Think again! An innovative artist like Johnny...
BERRY, CHUCK - Rocks CD
1-CD DigiPac with 52-page booklet, 32 tracks. Playing time approx. 80 mns. - From the rockabilly flavoured 'Maybellene' to the adrenalin rush of 'Dear Dad' (both about automobiles!) this formidable collection spans ten years and over 20...