Für die Filterung wurden keine Ergebnisse gefunden!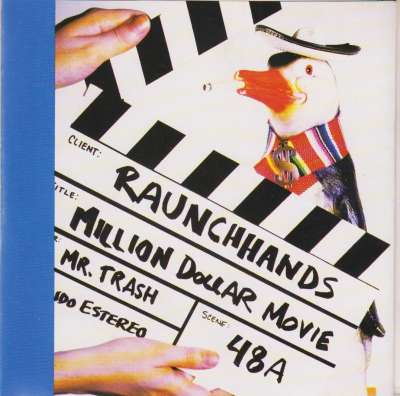 RAUNCH HANDS - Million Dollar Movie 2 x 7"
2 x 7"! Tracks: Give it Up / Java / Flat Foot Bagel Boy / / Let Me Roll It
99 NOIZAGAIN - II (Still Snowing) 7" ltd.
The trio 99 Noizagain, which are 66,6% of the Sick Sick Sinners and they play a kind of psycho sound with a more punk/speedrock influence!! E-Bass/Lead Vox = Mutant Cox (Sick Sick Sinners, Hillbilly Rawhide) Guitar/ Vox = David...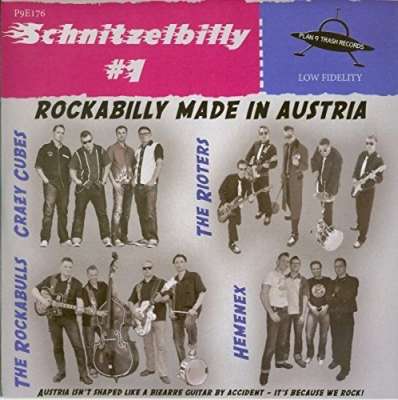 V.A. - Schnitzelbilly Vol.1 7"EP ltd.
ltd. edition 7""EP on blue vinyl, 50 copies made! Tracks: Crazy Cubes - Cat called Domino Hemenex - Fight Tonight Rockabulls - Rockabilly Bop Rioters - A Rebel's Heart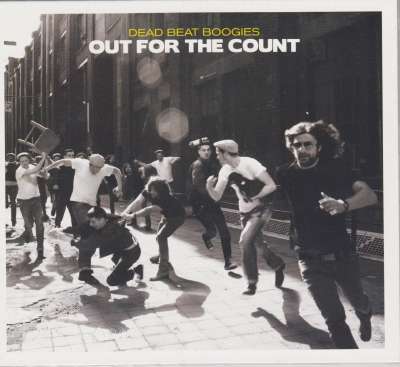 DEAD BEAT BOOGIES - Out For the Count MCD
4 tracks from the cool cologne Garage Rock'N'Roll act on a ltd. digipac! Tracks: Lucille / Dead Beat Boogie / Uncle Joe / 3AM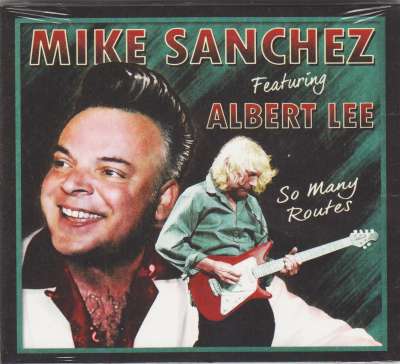 SANCHEZ, MIKE - So Many Routes CD
1. Help Me Find My Way (Mike Sanchez) 2. I Don't Stand A Chance (Mike Sanchez) 3. Ain't Gonna Let Nothin' (Mike Sanchez) 4. Your Moma's Got A Crush On Me (Mike Sanchez) 5. Messed With An Angel (Mike Sanchez) 6. Glad All Over (Roy...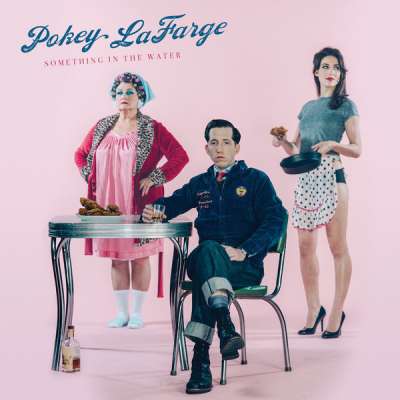 POKEY LA FARGE - Something In The Water CD
Produced by Jimmy Sutton (best known for his work with JD McPherson), Something in the Water marks a new landmark in Pokey's career. The dozen-song set features a diverse cast of talented players, including Pokey's own longstanding...
SHOOTING STARS - Shitkicker 7" ltd.
ltd. red vinyl from the Western Swing band, THE SHOOTING STARS!! Tracks: Shitkicker / Lettie-Boo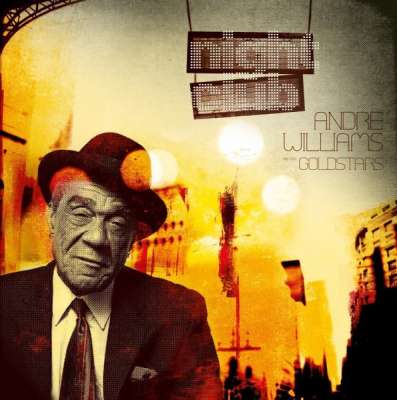 WILLIAMS, ANDRE - Nightclub 12"EP ltd.
ltd. to 250 copies only! Tracklist 1 Nightclub 2 Hot Coffee 3 Babblin Brook 4 Hard Way 5 Oh Baby!
LAURA SEIJA AND THE HAWKMEN - Keep On Working...
Laura Seija & The Hawkmen are a hot new British rockabilly/R&B outfit, lead by Scott Milsom (known for his work with The Hawk, Coffin Nails, Big Boss Man) who deliver a fresh take on classic hot-rod'n'soul music. The song and its...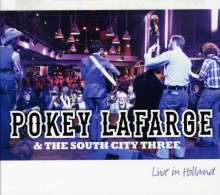 POKEY LAFARGE - Live In Holland CD
Recorded in April 2012 at Paradiso in Amsterdam, backed by his fabulous companions The South City Three, Pokey Lafarge returns with an exhilarating live album from this legendary Dutch venue. Combining Pokey's favourite songs with tracks...
DETONATORS - My World CD
DETONATORS - My World CD Cali-Punk a la Rancid meets the Pogues! Great album from this young band! 01 - Let's Go 02 - My World 03 - Far Away 04 - Hang On 05 - Away From Home 06 - Hey Baby 07 - Kings & Queens 08 - Highway 09 - You Will...
Sound It Out - The Very Last Record Shop DVD
Sound It Out DVD FSK ab 0 Jahren freigegeben Der unabhängige Vinyl-Plattenladen ist eine seltene Spezies geworden. Dem Druck großer Ketten und Online-Riesen hat im Nordosten Englands einzig »Sound it Out« standgehalten. Der letzte Laden...