Für die Filterung wurden keine Ergebnisse gefunden!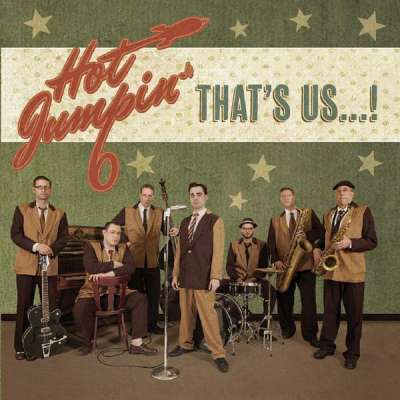 HOT JUMPIN' 6 - That's Us...! CD
HOT JUMPIN' 6 - That's Us! 50s Rhythm & Blues and early Rock'n'Roll from these Berlin based group of fine musicians! Tracks: That's Us! Summertime Rocket 88 Lone Walk Hot Jumpn' 6 Blues I'll Be Satisfied Oh...! Caroline Slow Down I Don't...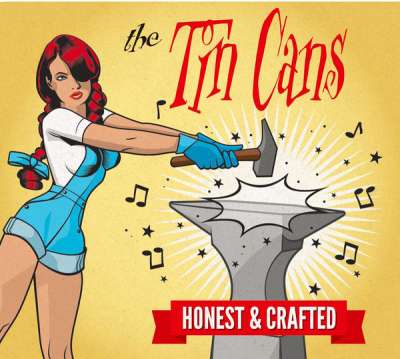 TIN CANS - Honest And Crafted CD
These three musicans understand how to brew their very own explosive mixture of 80'ies neo-rockabilly with a dash of country and honkytonk. Since over ten years the rocking sound of THE TIN CANS inspires people all over Europe. Beside...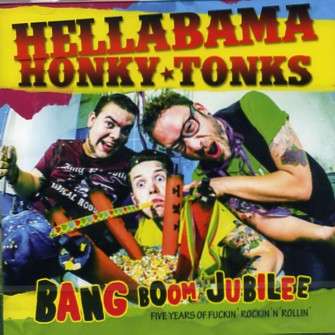 HELLABAMA HONKY TONKS - Bang Boom Jubilee CD
Young, very dynamic and still going strong with his boys so Goldi comes with your third album. Reverend Horton Heat meets Stray Cats? Actually, yes a live CD was planned with many guest musicians, lack of guest musicians then brought out...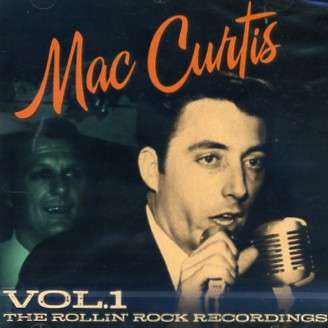 CURTIS, MACK - The Rollin' Rock Recordings...
On this CD you'll find the first two LPs 002-Ruffabilly & 007-Good Rockin' Tomorrow Mac Curtis has released on Rollin 'Rock - 25 rockin tracks from the period 1973-1975, with the energetic and persistent support of Ray Campi.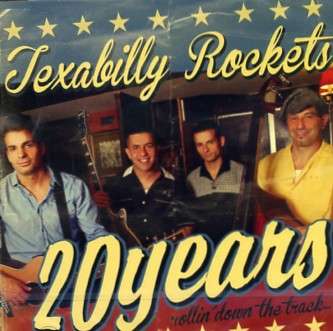 TEXABILLY ROCKETS - 20 Years Rollin' Down The...
20 rockin' years and 8 CDs after, this authentic Rockabilly Bop portuguese quartet still puts audiences crazy with their killer performance. The Texabilly Rockets are celebrating their 20th anniversary with a new CD. Tracks: 1. Flying...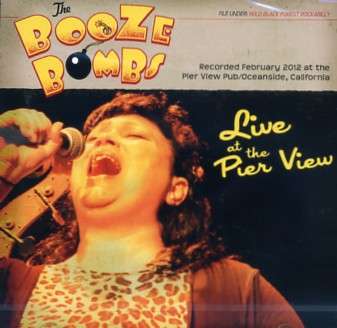 BOOZE BOMBS - Live At The Pier View CD
On February 10, 2012 the Booze Bombs played a highly energetic gig at the Pier View Pub in Oceanside, California. You will hold in your sweaty hands a recording of that night. Dance & enjoy. 1. Please Just Call 2. Sweet Love 3. I?m In...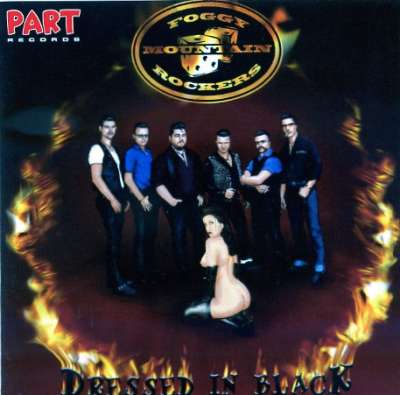 FOGGY MOUNTAIN ROCKERS - Dressed In Black CD
1. Teddyboy Bop 2. Change Of Habit 3. Lonely Island 4. Diamonds And Jewels 5. Crazy Love 6. Johnny's Legend 7. Summertime 8. Dressed In Black 9. (Hey) Mr. Jailer 10. Bad Desire 11. Game Of Love 12. Wild Teenagers 13. The Stranger 14....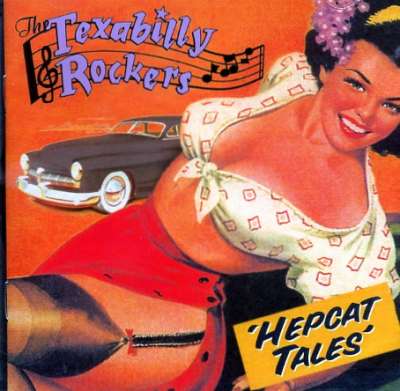 TEXABILLY ROCKERS - Hepcat Tales CD
Highway Killer 49 Merc / Miss You Night And Day / I'm A Rhythm Man / I Get The Blues / Let's Go Dancin' / Ridin' For A Gal / She's A Hot Rod Mama / Wild Nights / If You Love My Woman / Sag Drag And Fall / I Got A New Baby / How Come It /...
TEXABILLY ROCKETS - Bop Cat Bop! CD
Bop Cat Bop / Cat Just Got In Town / Spin The Bottle / Lose You No More / Red Lips, Red Hair & A Ponytail / Steelin' Home / I Saw Your Face In The Moon / Sittin' On The Top Of The World / Noise With The Boys / All Dressed Up / It's All...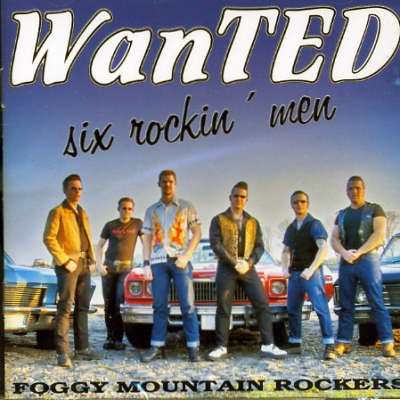 FOGGY MOUNTAIN ROCKERS - WanTED CD
Six Rockin' Men The Root Of Evil Rockin' At The Ace Cafe One Thing Is For Sure Ain't Never Gonna Stop Never Again Hypnotized Dark Angel WanTED My Valentine Rock'n'Roll Is A Drug Secret Dreams A Letter Of Goodbye Turning Tide Thank God...

DYNAMITE #31 + 7 Inch EP
Nick Curran, Alvis Wayne, DJ Bronx, White Lines, Greyhounds, Kari & Hapaki, Jack Baymoore, Moonlight Classics, Ranch House Favorites, Foggy Mountain Rockers, Brian Setzer, Boz Boorer, Big B Jamboree, Blue Caps/Poster: Jack...