Für die Filterung wurden keine Ergebnisse gefunden!
RESTLESS - Do Your Thing CD
Ace Rockabilly trio! Re-released now in a digi pak! 13 hot tracks!!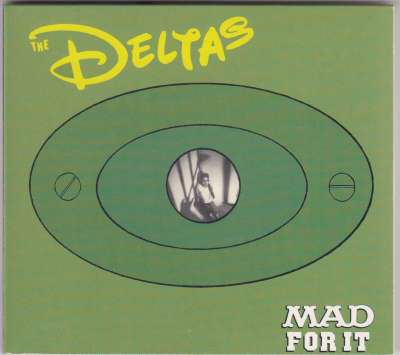 DELTAS - Mad For It CD
DELTAS - Mad For It CD 1 Whip It Up 2 Cigarette 3 Catch 'Em Young 4 The Cat 5 Age Of Nil 6 Electric Chair 7 Hit The Road Jack 8 Mad For It 9 Sex Therapy 10 Gimme The Drugs 11 No More No More No More 12 How Come You Do Me Like You Do 13...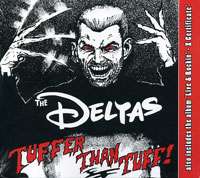 DELTAS - Tuffer than Tuff! CD
Third Studio album from The Deltas, plus the whole of the 'Live & Rockin' - X Certificate' album added as bonus tracks.The Rockabilly Revival of the early 1980s spawned a string of chart hits for the more commercial bands of the genre -...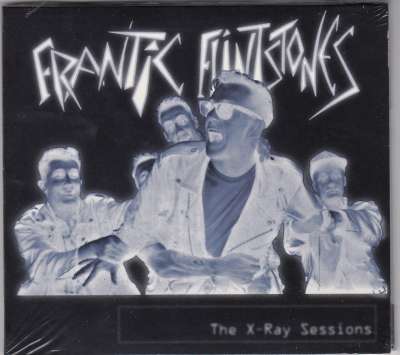 FRANTIC FLINTSTONES - The X-Ray Sessions CD
FRANTIC FLINTSTONES - The X-Ray Sessions CD A result of the friendship between Frantic Flintstones singer Chuck Harvey and The Sharks frontman Alan Wilson, the Flintstones found a home at Wilson's X-Ray studio leading to many recording...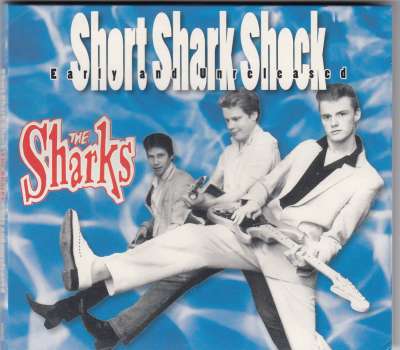 SHARKS - Short Shark Shock CD
Early and unreleased tracks from THE SHARKS! Mean Mr. Shark / Space Man Rock`n`Roll / Honey Don`t / Slap Bass Billy / Sweet Love On My Mind / Mean Mr. Shark (version2)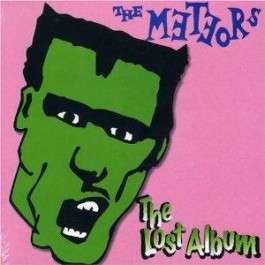 METEORS - The Lost Album CD
Pre-In Heaven studio recordings which marked the spawning if the deadly Rockabilly mutation known as Psychobilly. Tracks: 1I Don't Worry About It 2Your Wildcat Ways 3Maniac 4You Can't Keep a Good Man Down 5Ain't Takin' a Chance 6Psycho...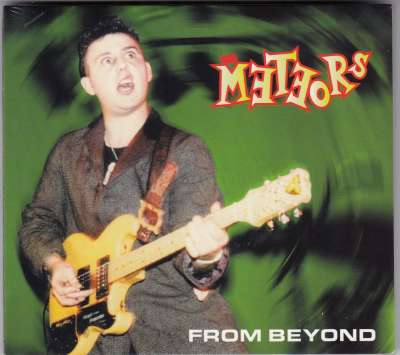 METEORS - From Beyond CD
METEORS - From Beyond CD recorded live in 1982! 1 Shout So Loud 2 Teenagers From Outer Space 3 Bertha Lou 4 Into The Darkness 5 Voodoo Rhythm 6 Another Half Hour Till Sunrise 7 Attack Of The Zorchmen 8 The Hills Have Eyes 9 Wild Thing 10...
SURFIN' DEAD - Dead-A-Rama / Powertwang 2CD
Surfin' Dead - Dead-A-Rama + Powertwang 2CD The Surfin' Dead is a hard edged instrumental surf band, led by the guitar of P Paul Fenech, founder of psychobilly genre legends The Meteors. Instrumentals have always played a part in The...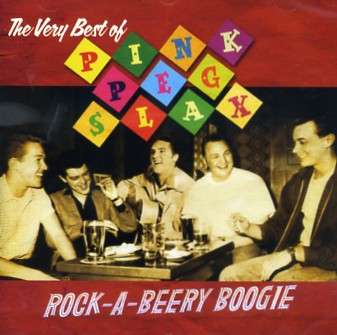 PINK PEG SLAX - Rock-A-Beery Boogie CD
Authentic Harpo-Marxist indie rockabilly combo from Leeds. Laugh? I nearly flashed me fags. "If Elvis had been a Marx Brother, he would have invented Pink Peg Slax" (James Brown, NME) "Plangent, Cajun-tinged Jiveabilly" (John Peel) With...
SURF RATS - Straight Between The Eyes CD
A classic release from the original Psychobilly days, and a must-have release for fans and collectors of the 1980s British Psychobilly style. Track Listing: 1000 Ways To Die * She Drives Me Mad * Rocker * It's Good To Go * I Hate Rabbits...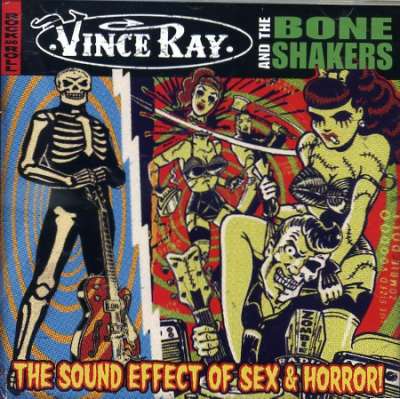 VINCE RAY & THE BONESHAKERS - The Sound Effect...
Vince Ray has his own way of combining his musical influences, playing a style likened to "Eddie Cochran colliding with Motorhead." The Boneshakers line-up is a classic rockabilly trio with guitar, double bass and drums. With the power...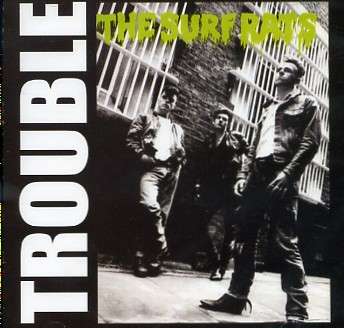 SURF RATS - Trouble CD
First great album from this classic U.K. Psychobilly trio! Lost In The Desert / Freddy's Fingers / Just Lookin' / March Of The Steelmen / Blades / Trouble / Vampire Lover / Zombie Hunt / So Long / I Hear Voices