Für die Filterung wurden keine Ergebnisse gefunden!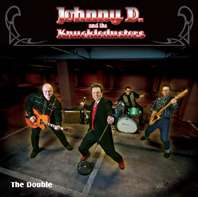 JOHNNY D. & THE KNUCKLEDUSTERS-Same 2 x 12"LP
Full armed Revival Rock'n Roll with a magic touch of rockabilly and poisonous country. Double LP set in gatefold sleeve! Ltd. edition of 487 copies! SIDE 1A: 01. WE´RE GOING TO THE PARTY 02. GOING BACK 03. ANOTHER GIRL 04. ME AND MR...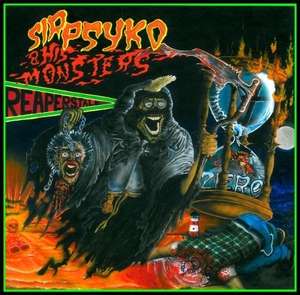 SIR PSYKO AND HIS MONSTERS - Reaperstale LP
SIR PSYKO & HIS MONSTERS - Reaperstale LP 2nd album from this hot Austrian Psychobilly band! 13 more ass kicking Psychobilly tunes, mixed and produced by P. Paul Fenech! 1. On the Road 2. King of the Swamp 3. Nightmare 4. Fucker 5. Angel...
SIXTYNINERS - Too Drunk To Truck LP
You cant miss it when two underground stars of graphic art crash together! Yes, ist Netherlands famous Cartoonist Michiel Hoving and the beautiful Graphic Designer Claudia Hek, much better known by The Sexy Country Hillbilly Southern...
HIPBONE SLIM & THE KNEETREMBLERS-Hold On...7"EP
Ltd. 4-track E.P. from Hipbone Slim And His Kneetremblers with some un-released tracks! Eye Of The Storm / Nothing Means Nothing No More / Hold On, Here I Come / Monkey On My Back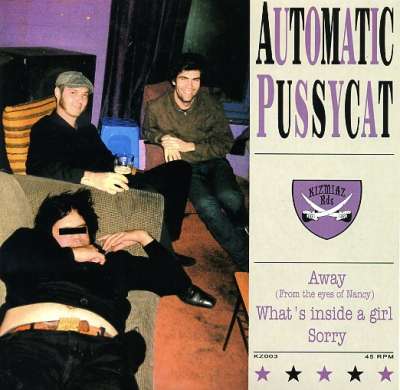 AUTOMATIC PUSSYCAT-Away 7"EP
Ltd. 7"EP with 3 tracks from Sam Pussycat (DIGGER & THE PUSSYCATS) and Jay Automatic (KING AUTOMATIC)!!! Tracks: Away / What's Inside A Girl / Sorry
SINATRA, FRANK-Come Fly With Me LP
Classic Sinatra recordings from 1958! 1. A1: Come Fly With Me 2. A2: Around The World 3. A3: Isle Of Capri 4. A4: Moonlight In Vermont 5. A5: Autumn In New York 6. A6: On The Road To Mandalay 7. B1: Let's Get Away From It All 8. B2:...

SINATRA, FRANK-Come Dance With Me LP
Originally released in 1959! A Swing classic! 1. Come Dance With Me 2. Something's Gotta Give 3. Just In Time 4. Dancing In The Dark 5. Too Close For Comfort 6. I Could Have Danced All Night 7. Saturday Night (Is The Loneliest Night...
KREWMEN - The Adventures Of The Krewmen LP
The first Psychobilly album from the U.K. band, after turning their music from Rockabilly-Blues into this wonderful Psychobilly act! Originally released in 1986, they took the scene in storm! Everybody who saw them on tour with The...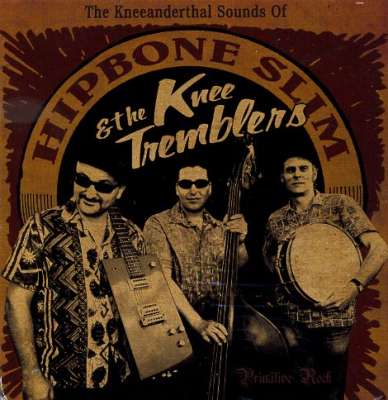 HIPBONE SLIM & THE KNEE TREMBLERS - The...
It's the Earth quaking Crunching Terrifying Kneeanderthal sound of those British Rocking Beat Garage Dinosaurs Hipbone Slim and the Knee Tremblers after already 3 Full Lengths on Voodoo Rhythm here's the newest Strike . Sir Bald Diddley...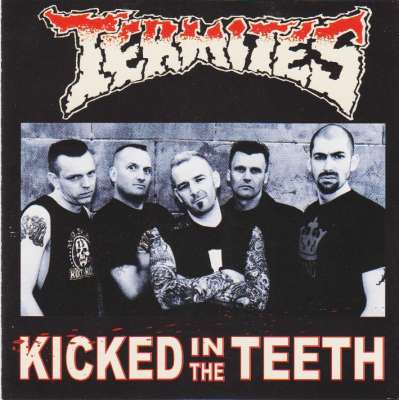 TERMITES - Kicked In The Teeth LP
Hard-hitting Psychobilly from the legendary scottish TERMITES. A long time's gone since their debut album OVERLOAD on Link Records in 1989 and we are proud to release their second album about 20 years later. They have added Johnny...
MR. WHIZ - I Wanna Go LP
At last! The vinyl edition of this great Hillbilly Swing album!! Packaged in a deluxe foldout sleeve with one of the nicest designs ever on El Toro catalogue! Features 17 tracks, 6 more than the CD version!!! Track listing: SIDE A I...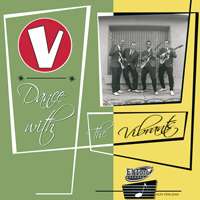 VIBRANTS - Dance With LP
Listening to our friends, The Vibrants rendition of our "King Of The Surf" make us proud that this fine group of talented young men has done such a great job capturing the spirit of Surf!! To hear our song perfomed with such VIBRANT...