Für die Filterung wurden keine Ergebnisse gefunden!
BONKERS - Bonk Rock LP
Cool album with lots of Skanka-Punkabilly !!!!!!! It`s melodic, it`s wild!! Tracks: Menace To Society / Switchblade Twist / Beerking / Dancelesson / Thorns In My Flesh / HEY GIRL !!!!! / S.T.U.P.I.D / Cruisin' / U Gotta Problem / Against...
BRAINS - Out In The Dark LP ltd.
BRAINS - Out In The Dark LP 1Out In The Dark 2The Witch 3Need You Now 4Break 5Watch Out 6Wolfman 7It's Alive 8Lifetime 9Octopi 10Say Goodbye 11Killer
BROOK BLANCHE - Same LP
Normal 0 21 false false false DE X-NONE X-NONE The voice of Brook Blanche can move a mountain or a man to tears. It can be a deep, baritone bellow that belies his sensitive soul or a hold a gentle, quiet & quivering note, the calm hiding...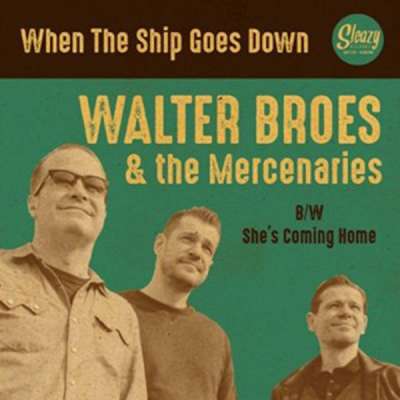 WALTER BROES - When The Ship Goes Down 7"
WALTER BROES & THE MERCENARIES 7" members of Seatsniffers and Ratmen Tracks: A1 When The Ship Goes Down B1 She's Coming Home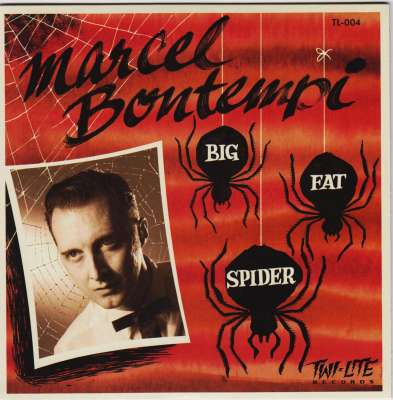 MARCEL BONTEMPI - Big Fat Spider 7" ltd.
MARCEL BONTEMPI 7" ltd. Tracks: Big Fat Spider / Big Fat Spider (alternate version)
BATMOBILE - Bail Was Set At $6,000,000 LP ltd.
With Bail Was Set at $6,000,000 Batmobile was looking for a sound that was more fitting to the live sound of that moment, something they always did when recording an album. The main difference with the previous albums was they putted...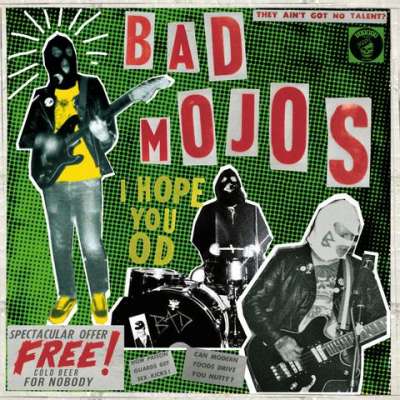 BAD MOJOS - I Hope You Od LP + CD
BAD MOJOS from the beautiful Rural Mountain Town THUN in the canton of Berne,SWITZERLAND where the cows Shit freely and Stink Happily in their beautiful landscape, 3 youngsters formed a PUNK ROCK Band via SMS with the intention of...
BULLETS - Ba-Boom! 7"EP
THE BULLETS - Ba-Boom 7"EP! Tracks: Ba-Boom / Hobo Man / Let The Good Times Roll / Outa' Control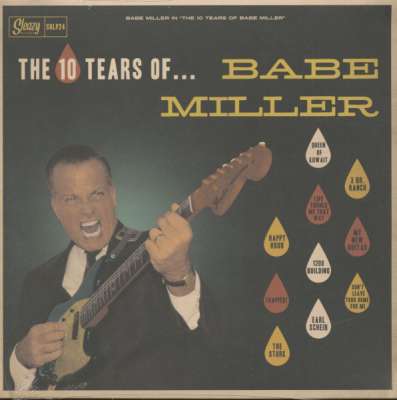 BABE MILLER - The 10 Tears Of...LP
Side A: A1 - Queen Of Kuwait A2 - Life Turned Me That Way A3 - Trapped In A Loveless Marriege On The Poor Side Of Town A4 - Three Bedroom Ranch A5 - 1200 Building Side B: B1 - Happy Hour B2 - My New Guitar B3 - Don't Leave Your Home For...
BIG SANDY vs. DEKE DICKERSON 7"
BIG SANDY vs DEKE DICKERSON - The Bout Of The Century! - Jesus & Gravy 7" Tracks: Make A little Time For Jesus / Get The Gravy Hot
JELLO BIAFRA & THE NEW ORLEANS RAUNCH AND SOUL...
Here it is at last! The long-rumored, sweat-soaked live album from the night Bill Davis (Dash Rip Rock) and Fred Le Blanc (Cowboy Mouth) dared Jello Biafra to join them during Jazzfest and sing all classic New Orleans soul, rhythm and...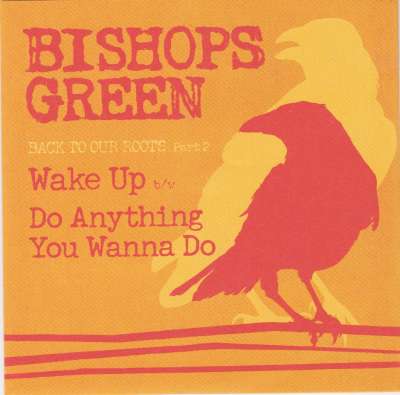 BISHOPS GREEN - Wake Up 7"EP
Street Punk from this great canadian band! Tracks: Wake Up / Do Anything You Wanna Do (Eddie & The Hot Rods)