Für die Filterung wurden keine Ergebnisse gefunden!
V.A. - Rockabilly Gravest Hits 2 x LP
Gatefold sleeve, 2 x LP!!! LP 1 Side One 1) The Train Kept A Rollin'- Johnny Burnette (2:19) 2) Blue Suede Shoes- Roy Hall (2:16) 3) One Cup Of Coffee- Glen Glenn (1:52) 4) One Hand Loose- Charlie Feathers (2:23) 5) Mystery Train- Elvis...
V.A. - Rumble On The Beach & The Perc Meets The...
V.A. - Rumble On The Beach & The Perc Meets The Hidden Gentleman 7" ltd. 1: Purple Rain (Live) Rumble On The Beach 2: Chainsmoker's Thrill The Perc Meets The Hidden Gentleman ltd. to 500 copies, white vinyl!
DEMENTED ARE GO / DEADBOLT 7" Picture Disc
Prepare yourself for a Shock-a-billy double creature-feature of epic proportions. TKO has teamed up two of the evilest bands on the planet for this vile, unholy split 7"... Fittingly, just in time for All Hallow's Eve. Original UK...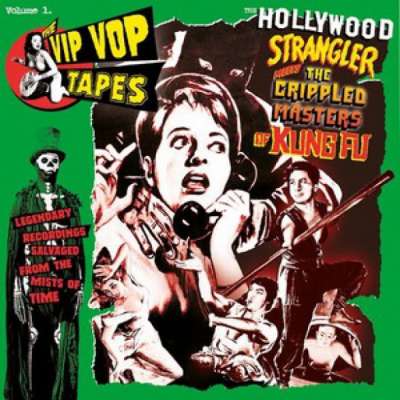 V.A. - The Vip Vop Tapes Vol.1 LP
The mythical Vip Vop Tapes… at last on vinyl ! The truly amazing tapes made by Lux Interior himself, compiled from the most obscure 45's in his (and Ivy's) collection. Most of these tracks have never been heard before… Crazy 50's slop,...
DROPKICK MURPHYS / THE BUSINESS 7"EP
DROPKICK MURPHYS / THE BUSINESS 7"EP split 1. Mob Mentality (The Business & Dropkick Murphys) 2. Streets Of London (The Business) 3. Informer (Dropkick Murphys)
HOWLIN' WOLF - The Super Super Blues Band LP ltd.
Super Super Blues Band starter out merely as Super Blues, a conglomerate of blues pillars Bo Diddley, Muddy Waters and Little Walter. When Little Walter bowed out and was replaced by Howlin' Wolf, they rightfully threw another Super on...
V.A. - Born Bad Volume 8 LP
Another killer issue in this great compilation series! Born Bad Vol.8 LP in gatefold sleeve! A1 –Sheriff & The Ravels Shombolar A2 –Bo Diddley Dancing Girl (Call Of The Wighat) A3 –Walter Brown & His Band Jelly Roll Rock A4 –Keith...
V.A. - Born Bad Volume 7 LP
Vol. 7 of this great compilation series! Gatefold sleeve with lotsa liner notes! A1 –Ric Cartey Oo Wee Baby A2 –Johnny Fortune Dragster A3 –The Blues Rockers Calling All Cows A4 –Roy Brown Butcher Pete Part 1 A5 –Larry Phillipson Bitter...
V.A. - A Tribute To Nigel Lewis LP pink
on ltd. pink/white vinyl! 12 classic tracks by "The Guv'nor" Nigel Lewis covered by Diablo bands and more. The Highliners, The Zipheads, Spellbound, Guitar Slingers, Moonshine Stalkers, Magnetix, Clockwork Psycho, Doppelgangers, The...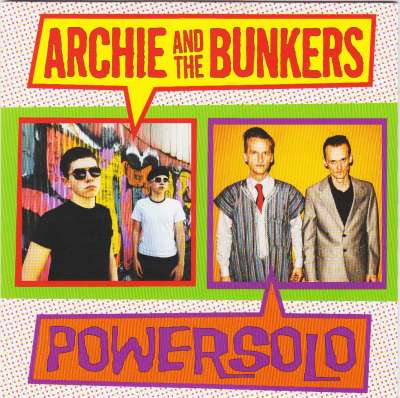 POWERSOLO / ARCHIE & THE BUNKERS Split 7"
ltd. split 7"! ARCHIE AND THE BUNKERS - The Roaring 20s POWERSOLO - Futt Face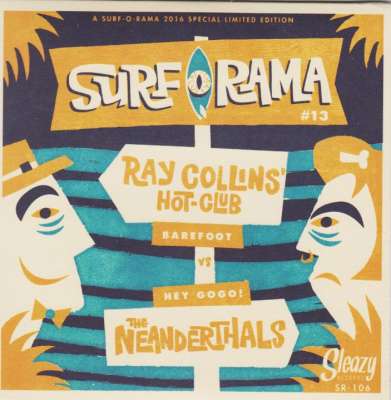 V.A. - Surf-O-Rama #13 7" ltd.
A Surf-O-Rama 2016 Special Limited Edition 7"!! Tracks: RAY COLLINS' HOT-CLUB - Barefoot THE NEANDERTHALS - Hey Gogo!
V.A. - Return Of The Living Dead LP
Original Soundtrack! THE RETURN OF THE LIVING DEAD: Original Soundtrack (Limited Translucent Green Vinyl Version). LP There are zombies…and then there are brain-eating zombies! And Return of the Living Dead was the film where...