Für die Filterung wurden keine Ergebnisse gefunden!
SIR PSYKO AND HIS MONSTERS - Zombie Rock LP
Black vinyl! Fresh, young, wild and mighty good rocking Psychobilly outfit from Austria! 13-Kick Ass Psychobilly tracks, like a punch into your face. This is the self produced Debut Album "Zombie Rock" from the newcomers from Austria!...
JOHNNY NIGHTMARE-Here's Johnny LP ltd.
Ltd. col. vinyl edition of 110 numbered copies! Johnny Nightmare plays fast and violent no bullshit psychobilly. Dax Dragster (ex-Godless Wicked Creeps) brings you ass slappin' double bass madness and insane satanic screams while Butch...
MAD DOG COLE - Ultra Violence LP
The legendary Ex-Krewmen frontman Mark "Mad Dog" Cole is back, as most of you have noticed! Responsible for the vocals on three classic Psychobilly albums, back in the late 80ies, (Adventures Of The Krewmen / Sweet Dreams / Into The...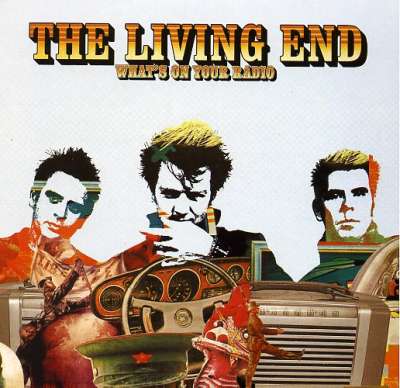 LIVING END-What's On Your Radio 7"
Finally a new 7" of the australian trio! Red vinyl and limited! Tracks: What's On Your Radio / We Want More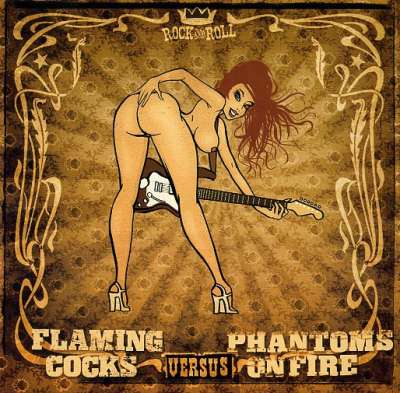 V.A.-FLAMING COCKS / PHANTOMS ON FIRE 7"EP
7" Mini LP with 6 tracks from FLAMING COCKS (Punkabilly!!!) and PHANTOMS ON FIRE (Punkrock!!!)! Flaming Cocks: I'm Alive / So Cool / White Trash Phantoms On Fire: (Some) Girls Are For Livin' / Be Bop A Lula / She's A Beast Of Prey ltd....
REVEREND BEAT-MAN - Surreal Folk Blues Gospel...
The 3rd album or better the 5th if you count the 2 Lightning Beat Man albums (voodoo rhythm) he recorded as wrestling Rock'n'Roll one man band, is the best so far . The 1st (Get on your knees, voodoo rhythm records) was a BLUES TRASH...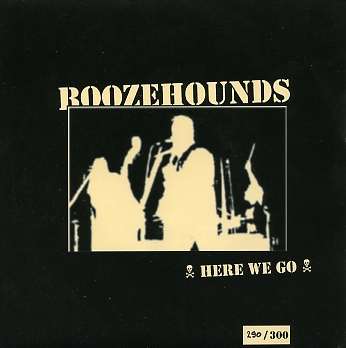 BOOZEHOUNDS - Here We Go 7"EP
German Psychobilly! Ltd. edition (300 numbered copies) 4-track EP! Tracks: Disturbing The Hood / Mad Man Boogie / Resident Evil / Boozing & Picking
JOHNNY JOKER & THE TWILIGHT KIDS 7"
South german Neo-Rockabilly trio with one rocker on the A-side and a ballad on the B-side! Tracks: Alligator Man / Set Me Free!! Ltd. edition of 500 copies! Special price! Self produced!!!!
SUNNY DOMESTOZS - Get Ready For The Getready...
Another classic re-release!!! Get Ready For The Getready is sold out for many prices and the original reaches high prices. Another chance for young Psychobillies to get this lovely item, ltd. to 500 copies on red vinyl! This was one of...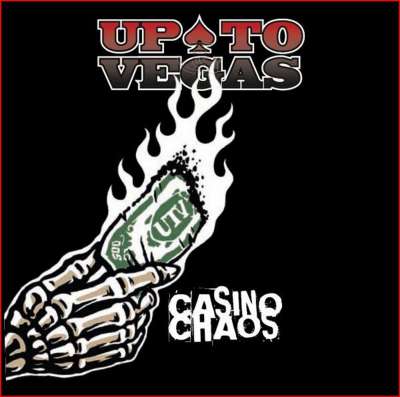 UP TO VEGAS-Punkstyle Rock´n´Roll PicLP
TRACKLIST: Necropole / The Punishbox / Gods Of The Highway / Up To Vegas / Hollywood Babylon / Ridin' On A Cannonball / T.Y.F.F. / Graverobbing USA / Walk Of Pain / I Wanna Scream / 100 Ways To Kneel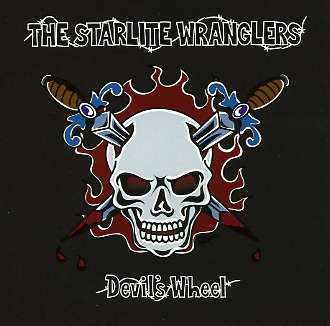 STARLITE WRANGLERS - Devil´s Wheel LP
Third Release of the japanese Psychos. TRACKLIST: Hellbent/Lie and Gold/ Rockin Bop/ Devil´s Wheel/ Grand love/ Alcohol King/ Storm Rider/ Midnight Train/ rumble/ good Feeling tonight/ Heading for The West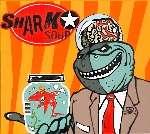 SHARK SOUP - Same LP
Excellent german Punk/Psychobilly trio with great songs and melodies in the tradition of early Living End! Tracklisting: Frustration / Bombs On Bagdadh / Killing `34 / Mad Rotation / Steakplanet / Getaway Gun / The Change