Für die Filterung wurden keine Ergebnisse gefunden!

WILLIAMS Jr., HANK-Habits Old And New LP & CD
Outlaw/Country album from 1980! Re-release on vinyl + full album on CD included! Featuring the hits DINOSAUR / KAW-LIGA / THE BLUES MAN / IF YOU DON'T LIKE HANK WILLIAMS
DICE FOR LIGHTS - Never Close My Eyes 7"EP ltd.
One hell of a great Punkabilly band from Japan, Dice For Lights! This limited and handnumbered E.P. (555 copies) delivers 4 songs: DxFxL Never Close My Eyes Video Killed The Radio Star King Rat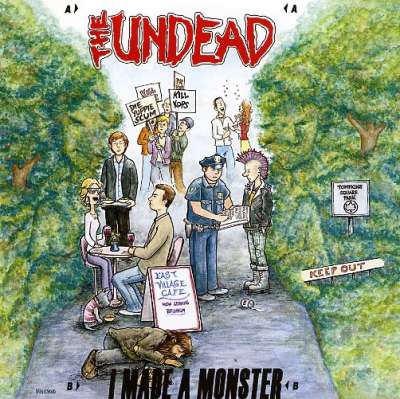 UNDEAD, THE-I Made A Monster 7"EP
Tracklisting: I Made A Monster / Sometimes You Gotta Laugh At Yourself / I Go Ape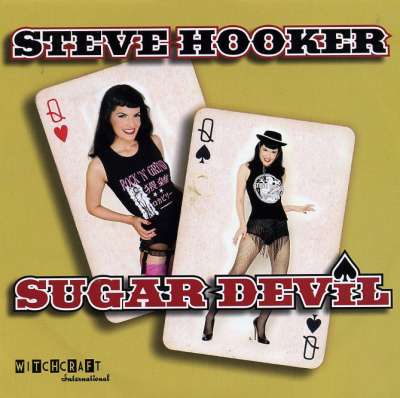 HOOKER, STEVE-Sugar Devil 7"EP
3-track 7"EP from the legendary Rockabilly-Blues artist Steve Hooker! Tracks: Sugar Devil / 40 Dollar Picture In A Priceless Golden Frame / Stagger Lee Is Back
KITTY IN A CASKET - Horror Express LP black
Black vinyl / schwarzes vinyl Tracklisting: Intro Horror Express Bride Of The Monster Moonlight Massacre Since You Are Dead Space Invaders My Cannibal Paradise Under Your Bed Bloody Lovesong Under Ghost Towns Moon Nekrophilian Love Sweet...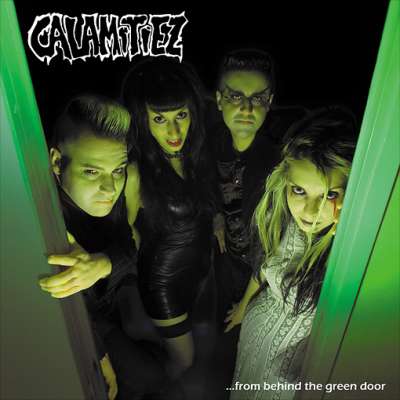 CALAMITIEZ - ...From Behind The Green Door LP
Best of vinyl album ltd. to 500 copies from these spanish Psychobilly cats and kittens!! All tracks are taken from their two CD's on Crazy Love plus one vinyl bonus track: Horror Business! Tracklisting: I Don't Need You Anymore / Evil...

SHANGRI-LAS - Remember (Walking In The Sand) LP
20 tracks on this nice re-issue LP from this popular vocal Girl group! Leader Of The Pack / Love You More Than Yesterday / Hate To Say I Told You So / Never Again / You Cheated, You Lied / He Cried / I'm Blue / Take The Time / I'll Never...

SHANGRI-LAS - Leader Of The Pack LP
20 tracks on this nice re-issue LP from this popular vocal Girl group! Give Him A Great Big Kiss/Leader Of The Pack/Bull Dog/It's Easier To Cry/What Is Love?/Remember (Walking In The Sand)/Twist And Shout/Maybe/So Much In Love/Shout/Good...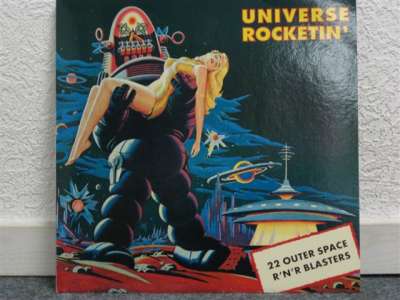 V.A. - Universe Rocketin' LP
50ies compilation with 22 tracks about rockets, martians etc etc... Dell Vaughn-Rock The Universe Jerry Engler-Sputnik Stan Beaver-I Got A Rocket In My Pocket Terry Dunavan-Rock It On Mars Rufus Shoffner-Orbit Twist.....

MOON RIVER TRIO-Same 10"LP
Authentic 50ies Rockabilly from Spain! Side A: 1 - Everybody's rockin' but me - (Turner) 2 - What can I do - (M.Sendarrubias) 3 - Rock 'n'roll fever - (Lear – Campbell) 4 - Listen to me cop - (M.Sendarrubias) 5 - Mama's little baby –...
ROY KAY TRIO - The Rhythm And Harmony Of LP
The trio plays rockabilly, hillbilly bop and early country and always has a good time doin' it. Here's their fourth album! Side A: 1- When Even Try (R.Kay Trio) 2- Starlight Alone (R.Kay Trio) 3- Everyone's In Love (R.Kay Trio) 4- She's...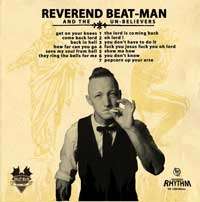 REVEREND BEAT-MAN AND THE UNBELIEVERS - Get On...
After splitting up with the Wrestling Rock'n'Roll Project "Lightning Beat-Man" Beatman is back as Reverend! TRACKLIST: get on your knees/come back lord/ back in hell/how far can you go/save my soul from hell/they ring the bells for...