Für die Filterung wurden keine Ergebnisse gefunden!

SHANGRI-LAS - Leader Of The Pack LP
20 tracks on this nice re-issue LP from this popular vocal Girl group! Give Him A Great Big Kiss/Leader Of The Pack/Bull Dog/It's Easier To Cry/What Is Love?/Remember (Walking In The Sand)/Twist And Shout/Maybe/So Much In Love/Shout/Good...

MOON RIVER TRIO-Same 10"LP
Authentic 50ies Rockabilly from Spain! Side A: 1 - Everybody's rockin' but me - (Turner) 2 - What can I do - (M.Sendarrubias) 3 - Rock 'n'roll fever - (Lear – Campbell) 4 - Listen to me cop - (M.Sendarrubias) 5 - Mama's little baby –...
ROY KAY TRIO - The Rhythm And Harmony Of LP
The trio plays rockabilly, hillbilly bop and early country and always has a good time doin' it. Here's their fourth album! Side A: 1- When Even Try (R.Kay Trio) 2- Starlight Alone (R.Kay Trio) 3- Everyone's In Love (R.Kay Trio) 4- She's...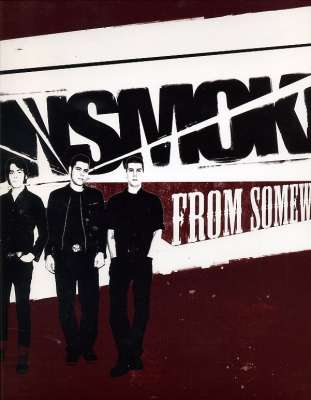 GUNSMOKE - From Somewhere LP
Debut album from this canadian 4-piece! Melodic Psycho/Neo-Billy tunes from these talented newcomers! Ltd. vinyl edition! Tracklisting: Gunfight You Always Say Tortured Soul Won't be Back Now & Then I Never Not The One Every Hour Lead...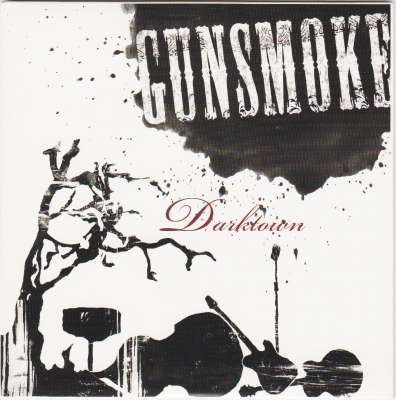 GUNSMOKE - Darktown 7"EP
3-track 7"EP from this melodic canadian Psychobilly/Neo-Rockabilly group! Tracks: Darktown / Gunsmoke / All Along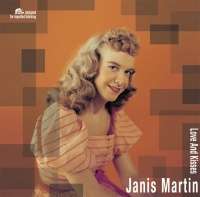 MARTIN, JANIS-Love And Kisses LP
180 gr. Vinyl pressing! Tracklisting: 1. Drugstore Rock And Roll 2. My Boy Elvis 3. Barefoot Baby 4. Let's Elope Baby 5. Love And Kisses 6. Good Love 7. Will You, Wilyum 8. Bang Bang 9. Ooby Dooby 10. All Right Baby 11. Cracker Jack 12....
PETTY, ANDY DALE-All God's Children Have Shoes LP
From the desk of Reverend Beat-man: One day I was in my office and a letter came from King Khan with a CD of Andy Dale Petty. He said Andy is a Trainer, a boy that runs freight trains with his Guitar and travels from town to town and...
SIR PSYKO AND HIS MONSTERS - Zombie Rock LP
Black vinyl! Fresh, young, wild and mighty good rocking Psychobilly outfit from Austria! 13-Kick Ass Psychobilly tracks, like a punch into your face. This is the self produced Debut Album "Zombie Rock" from the newcomers from Austria!...
JOHNNY NIGHTMARE-Here's Johnny LP ltd.
Ltd. col. vinyl edition of 110 numbered copies! Johnny Nightmare plays fast and violent no bullshit psychobilly. Dax Dragster (ex-Godless Wicked Creeps) brings you ass slappin' double bass madness and insane satanic screams while Butch...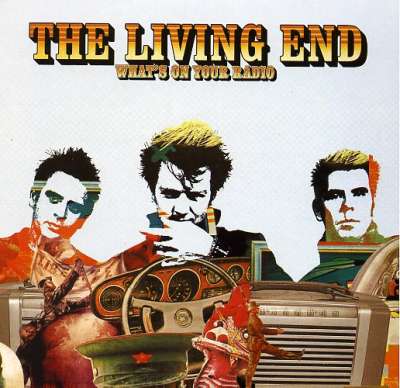 LIVING END-What's On Your Radio 7"
Finally a new 7" of the australian trio! Red vinyl and limited! Tracks: What's On Your Radio / We Want More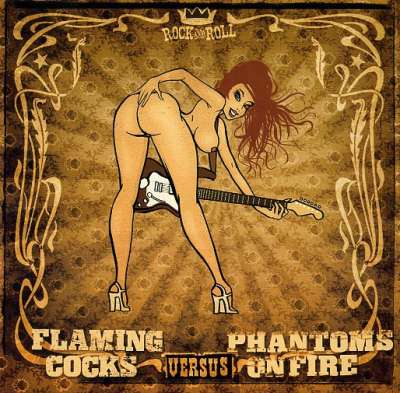 V.A.-FLAMING COCKS / PHANTOMS ON FIRE 7"EP
7" Mini LP with 6 tracks from FLAMING COCKS (Punkabilly!!!) and PHANTOMS ON FIRE (Punkrock!!!)! Flaming Cocks: I'm Alive / So Cool / White Trash Phantoms On Fire: (Some) Girls Are For Livin' / Be Bop A Lula / She's A Beast Of Prey ltd....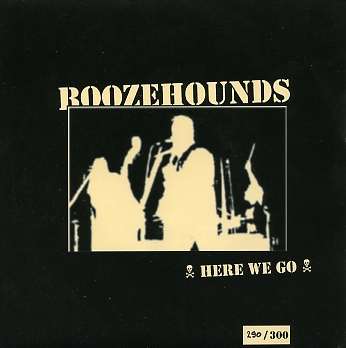 BOOZEHOUNDS - Here We Go 7"EP
German Psychobilly! Ltd. edition (300 numbered copies) 4-track EP! Tracks: Disturbing The Hood / Mad Man Boogie / Resident Evil / Boozing & Picking