Für die Filterung wurden keine Ergebnisse gefunden!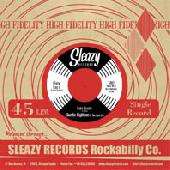 CHARLIE HIGHTONE - Baby Behave 7"
Tracks: Baby Behave / Hangover Blues limited edition of 300 copies on black vinyl!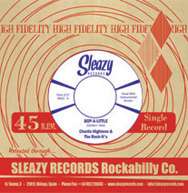 CHARLIE HIGHTONE - Bop A Little 7"
Fine authentic Rockabilly! Tracks: Bop A Little / Instant Love
CHERRY CASINO - Cherry Sings 7"EP ltd.
40's style Rhythm'n'Blues from this Berlin band! 1 I'll Find A New Love (A Seite) 2 Don't Let Them Know (A Seite) 3 Kiss Me (B Seite) 4 Hi-No-Love (B Seite) ltd. edition of 500 copies!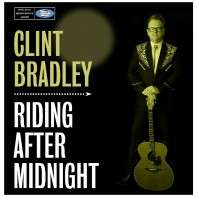 CLINT BRADLEY - Riding After Midnight LP
Every singer, songwriter or musician has a seminal moment at some time in their lives. You hear or see something that makes you want to pick up an instrument and play. For Clint Bradley it was hearing Marty Robbins sing his gun fighter...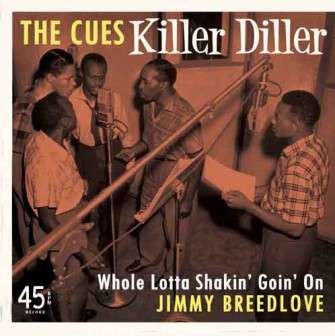 CUES/JIMMY BREEDLOVE - Killer Diller b/w Whole...
The Cues & Jimmy Breedlove - New York R&B at its finest! The Cues were on many records, usually singing background but very occasionally singing their own songs. Killer Diller was recorded in 1956 but didn't see light-of-day until Bear...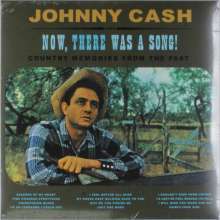 CASH, JOHNNY - Now, There Was A Song! LP
1 Seasons Of My Heart, 2 I Feel Better All Over, 3 I Couldn't Keep From Crying, 4 Time Changes Everything, 5 My Shoes Keep Walking Back To You, 6 I'd Just Be Fool Enough (To Fall), 7 Transfusion Blues, 8 Why Do You Punish Me, 9 I Will...
CASH, JOHNNY - The Rough Cut King Of Country...
1 There you go, 2 Goodnight Irene, 3 Straight A's in love, 4 The ways of a woman in love, 5 Train of love, 6 I forgot to remember to forget, 7 Born to lose, 8 You tell me, 9 Fools hall of fame, 10 I just thought you'd like to know, 11...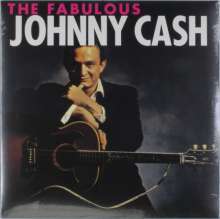 CASH, JOHNNY - The Fabulous Johnny Cash LP
1 Run Softy, Blue River 2 Frankie's Man, Johnny 3 That's All Over 4 The Troubadour 5 One More Ride 6 That's Enough 7 I Still Miss Someone 8 Don't Take Your Guns To Town 9 I'd Rather Die Young 10 Pickin' Time 11 Shepherd Of My Heart 12...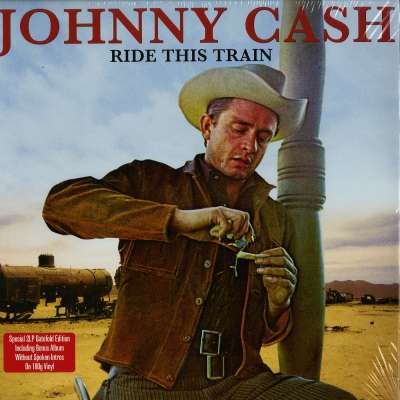 CASH, JOHNNY - Ride This Train 2LP
Ride This Train LP 1 Side 1- Ride This Train 1. Loading Coal (5:04) 2. Slow Rider (4:14) 3. Lumberjack (3:07) 4. Dorraine Of Ponchartrain (4:51) LP 1 Side 2 1. Going To Memphis (4:26) 2. When Papa Played The Dobro (2:58) 3. Boss Jack...
CASH, JOHNNY - Out Among The Stars LP ltd.
1 Out Among the Stars 2 Baby Ride Easy 3 She Used To Love Me a Lot 4 After All 5 I'm Movin' On 6 If I Told You Who It Was 7 Call Your Mother 8 I Drove Her out of My Mind 9 Tennessee 10 Rock and Roll Shoes 11 Don't You Think It's Come Our...
CRAMPS - A Date With Elvis LP ltd.
CRAMPS - A Date With Elvis LP 1 How Far Can Too Far Go? 2 The Hot Pearl Snatch 3 People Ain't No Good 4 What's Inside a Girl? 5 Can Your Pussy Do the Dog? 6 Kizmiaz 7 Cornfed Dames 8 Chicken 9 (Hot Pool of) Womanneed 10 Aloha From Hell...