Für die Filterung wurden keine Ergebnisse gefunden!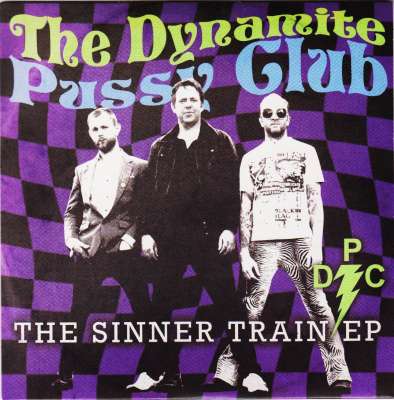 DYNAMITE PUSSY CLUB - The Sinner Train 7"EP
A Garage/Trash band. The Dynamite Pussy Club veer between some fairly obvious influences; retro-centric rock and roll, industrial strength blues, ranting Elvis tirades and Detroit garage rock. Power is the summation of all of those...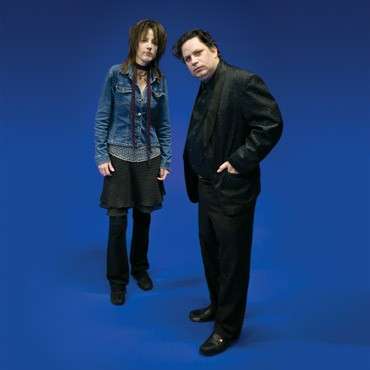 DEX ROMWEBER DUO - The Wind Did Move 7"
Third Man is proud to present this Jack White produced 45 to the public, which sees Jack joining Dex and Sara on ripping original "The Wind Did Move" and the haunting B-side cover of lost blueswoman Geechie Wiley's "Last Kind Word Blues".
DIGGERZ - A Psycho's Tales LP orange ltd.
ltd. edition of 108 numbered copies on orange vinyl + inlay! Hailing from Essen in Germany, this is The Diggerz début release (even though they've been together for 5 years, the lazy bastards) on everyone's favourite record label Crazy...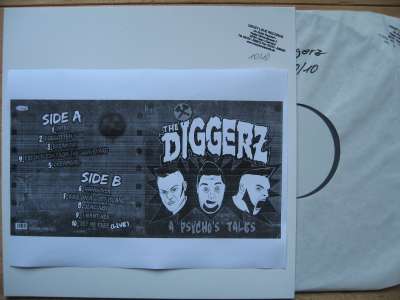 DIGGERZ - A Psycho's Tales LP test pressing ltd.
white label Test pressing from the upcoming vinyl release! 10 numbered copies made!

DEMENTED SCUMCATS - Splatter Baby LP ltd.
ltd. edition of 158 numbered copies on col. vinyl, white label! DEMENTED SCUMCATS "Splatter Baby" , the D.A.G. sideproject DEMENTED SCUMCATS. 13 fantastic tracks for your demented pleasure. This Longplayer got so much power that it will...
THE DAD HORSE EXPERIENCE - Electric Gates Of...
One-Man Band Keller-Gospel from Germany! 1 Gates Of Heaven (Vinyl Version) 2 The Moonshiner 3 I'm Not Here Anymore ltd. to 500 copies!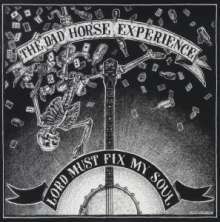 THE DAD HORSE EXPERIENCE - Lord Must Fix My...
One-Man Band Keller-Gospel from Germany! 1 Lord Must Fix My Soul 2 Find My Body Down ltd. to 500 copies!
DANGEROUS CURVES - I Cast A Lonesome Shadow 7"...
Take 5 top musicians, put them together and let them what they always dreamed of. The result is a great Bluegrass / Hillbilly session now pressed on black gold. Migraine Records recording artist Bill Fadden on vocals, Steve "Humungus"...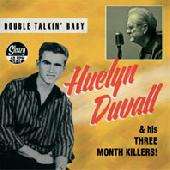 HUELYN DUVALL AND HIS THREE MONTH KILLERS 7"EP
HUELYN DUVALL AND HIS THREE MONTH KILLERS - Double Talkin' Baby 7"EP Huellyn Duvall: Vocals Carlos A. del Bosque: Guitars Adolfo Ruiz: Upright Bass Juan Fresneda: Drums Side A: Double Talkin' Baby Just Me And You Baby Side B: Where We're...

DEAD BROTHERS - Black Moose LP + CD
After the Foundation in 1989 and the Commercial Breakthrough with 'WUNDERKAMMER' (2006) and a dramatic Change in 2010 (5th SIN-PHONIE) with the probably world Darkest and most Deadly Funeral String Orchestra the World has seen , the DEAD...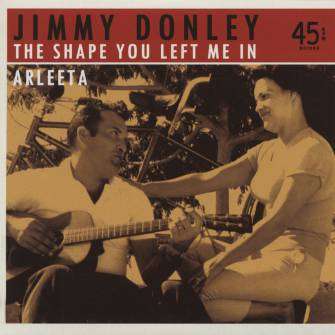 DONLEY, JIMMY - The Shape You Left Me In b/w...
Jimmy Donley - the greatest recordings from the original King of Swamp Pop! Part rock 'n' roll, part R&B, part country, and part Cajun, Donley's music was like nothing before or since. He wrote hits for Fats Domino and others, but sold...
DEGENERATED - Aargh! LP
Degenerated is a Berlin based Psychobilly trio in best 80's tradition, equipped with double bass and stand-up drums. The trio plays Psychobilly without distortion or power chords, but with influences ranging from Neo-Rockabilly to Trash...