Für die Filterung wurden keine Ergebnisse gefunden!
FISHGUTZZZ AND HIS IGNORANT BAND - Same LP PROMO
white label Promo pressing, 10 numbered copies made of the upcoming FISHGUTZZZ LP! Fishgutzzz, bass player of the Goddamn Gallows, presents his first solo album! including Carrie Nation & The Speakeasy, Jayke Orvis & The Broken Band, and...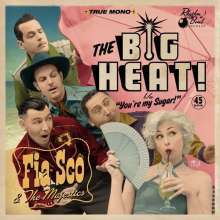 FIA SCO AND THE MAJESTICS - The Big Heat 7"
40's / 50's Western Swing- and Hillbilly Boogie! 1 The Big Heat 2 You're my Sugar ltd. to 500 copies!
FLY CAT TRIO - Not Sure At All 7"
Rockabilly act with Charlie Hightone!! Tracks: Not Sure At All / Easy Comes, Easy Goes
FEATHERS, CHARLIE - Nobody's Darlin' But Mine 7"
A true Record Store Day treat for all fans of original Memphis rock'n'roll comes in the shape of this EP featuring previously unknown recordings and alternate versions of four songs by one of the all-time greats of rockabilly – Charlie...
FROST, FRANK & THE NIGHT HAWKS - Hey Boss Man!...
Hey Boss Man! (180gram vinyl) Diese hochinteressante LP-Wiederveröffentlichung stellt einen der letzten 'echten' Bluesmänner aus dem Mississippi-Delta. Folgendes gibt es hier zu entdecken: 180-Gramm Direct-Metal-Mastering, 1 Bonus-Titel,...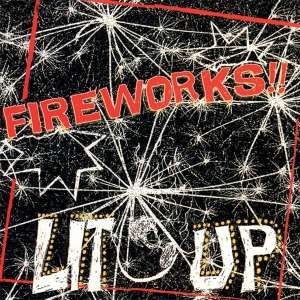 FIREWORKS - Lit Up LP ltd.
150g Vinyl, limitiert auf 500 Stück. Die zwischen NYC und Texas verstreuten FIREWORKS lieferten in den 90er Jahren brutal-lauten und verzerrten Swamp-Noise-Psychobilly ab. FIREWORKS wurden angeführt von Darin Lin Wood, der unter anderem...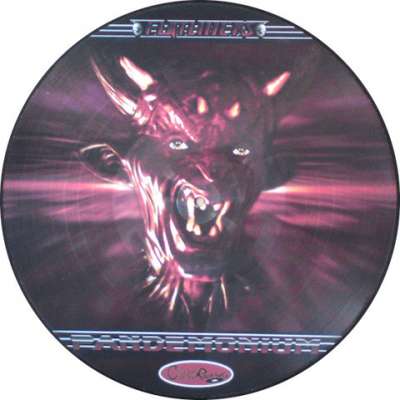 FLATLINERS - Pandemonium Pic. LP
Dark, demonic Psychobilly from Austria! Pandemonium ~ Going Deadside ~ Resurrection ~ Gargoyles ~ Dreams Of Agony ~ The Sky Is A Poisonous Garden ~ Life Beyond The Grave ~ The Bastards In Your Head ~ Creating A Monster ~ Cursed To Live...
FOURTUNE TELLERS-Don't Tell me The Words 7"EP
60s garage from Sweden! 1. Don't Tell Me The Words 2. Meant To Be 3. Take Me Back 4. Girl I'm Lost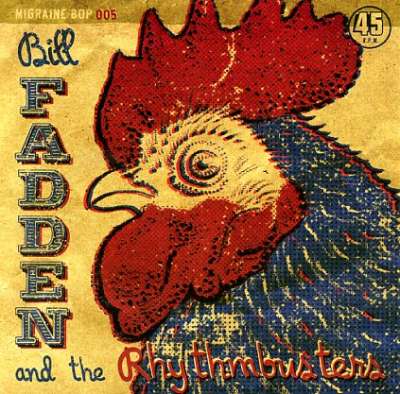 FADDEN, BILL & THE RHYTHMBUSTERS 7" ltd.
"Be Mine" / "Lonely Side Of Town" Single /7 inch Coverartwork: Johnny Montezuma Phhewww - what can I say 'bout that insane wildman of Rockabilly. THEEEEEEE HOTTEST Rockabillyact in U.K., at the moment. Knows for his beserk stageshow and...

FENECH, P. PAUL - International Super Bastard LP
P. Paul Fenech is back on track... THE METEORS front man and psychobilly legend P. PAUL FENECH'S 8th solo outing!! The infamous, THE METEORS founder always finds time besides the group activities to unleash this hot-cracking solo album...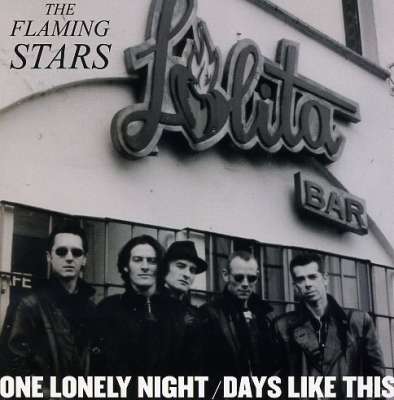 FLAMING STARS-One Lonely Night 7"
One Lonely Night / Days Like This These songs are not available anywhere else. The band is fronted by singer and keyboard player Max Décharné, former drummer with Gallon Drunk, who is also the author of four books and a regular...