Für die Filterung wurden keine Ergebnisse gefunden!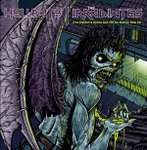 HELLBATS / IRRADIATES - Iron Maiden's Gonna Get...
HELLBATS / IRRADIATES - Iron Maiden's Gonna Get You No Matter How Far 7"EP ltd. 7"EP! Hellbats – Running Free Irradiates, The – Ides Of March Irradiates, The – The Trooper
HIPBONE SLIM & THE KNEETREMBLERS - Ugly Mobile LP
Hipbone Slim and the Kneetremblers take rock'n'roll, rhythm'n'blues – whatever you want to call it – and give it their own unique stamp and energy. They have somehow captured the true essence of rock 'n' roll, in a way that very few have...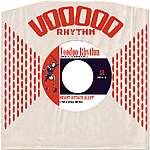 HEART ATTACK ALLEY - I Put A Spell On You 7"
SUPER KILLER STOMP BLUES TRASH TRIO FROM AUKLAND NEW ZEALAND WITH THEIR 1ST VOODOO RHYTHM SINGLE.. LIMITED ON 800 !!! A FULL LENGHT ALBUM WILL FOLOW UP SOON.. GET INTO THE CRAZY WILD SEXY WORLD OF THAT FANTASTIC ULTRA CHARISMATIC TRIO...
HI-RISERS - Lost Weekend LP
Formed in 1997, THE HI-RISERS have released 6 albums so far, containing only the finest Rock & Roll. One can hardly imagine the contemporary Rock & Roll world without this talented trio, consisting of singer and guitarist Greg Townson,...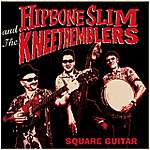 HIPBONE SLIM & THE KNEETREMBLERS - Square...
5th album from this U.K. Rock'n'Roll/Rockabilly trio with Sir Bald Diddley and Bruce Brand!! Tracks: Square Guitar / hidin' To Nothin' / Warpath / Bullmoose / Birdman / Bald Tyre / Brand New Hat / Snake Dinner / Lightnin' Strikes /...
HIPBONE SLIM & THE KNEETREMBLERS-Hold On...7"EP
Ltd. 4-track E.P. from Hipbone Slim And His Kneetremblers with some un-released tracks! Eye Of The Storm / Nothing Means Nothing No More / Hold On, Here I Come / Monkey On My Back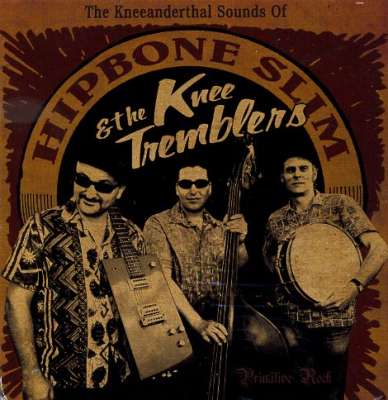 HIPBONE SLIM & THE KNEE TREMBLERS - The...
It's the Earth quaking Crunching Terrifying Kneeanderthal sound of those British Rocking Beat Garage Dinosaurs Hipbone Slim and the Knee Tremblers after already 3 Full Lengths on Voodoo Rhythm here's the newest Strike . Sir Bald Diddley...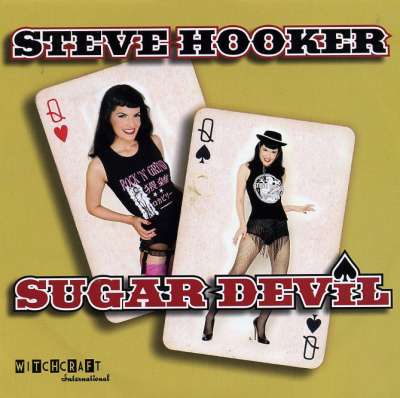 HOOKER, STEVE-Sugar Devil 7"EP
3-track 7"EP from the legendary Rockabilly-Blues artist Steve Hooker! Tracks: Sugar Devil / 40 Dollar Picture In A Priceless Golden Frame / Stagger Lee Is Back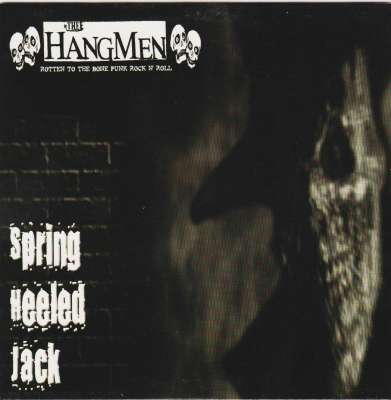 HANGMEN-Spring Heeled Jack 7 Inch EP
Four electrifying tracks - Spring Heeled Jack (new version)/Dancing on Your Grave/Teenage Suicide/Stop The Monkey on red vinyl with a fantastic picture cover. This is bloodcurdling, sick twisted psychobilly punk at its very finest.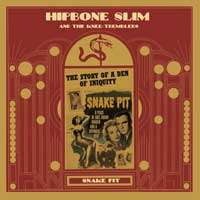 HIPBONE SLIM AND THE KNEE TREMBLERS - Snake Pit...
LP + CD! This is desperate Rock'n'roll trilling Stomping Blues and Swampy Trash music from some of the Most Respektable musicians in this genre ... Hipbone slim aka Sir Bald Diddley on the guitar John 'Wildebeests-Kaisers ' Gibbs- at the...