Für die Filterung wurden keine Ergebnisse gefunden!
LEWIS, NIGEL AND THE ZORCHMEN - Ain't What I...
LEWIS, NIGEL & THE ZORCHMEN-Ain't What I Call Rock 'n' Roll LP! Black vinyl! Strong 2010 release from Nigel Lewis And His Zorchmen with Ginger Meadham (ex-Meteors, Ricochets) and Doyley (Guitar Slingers, ex-Demented Are Go, ex-Klingonz)!...
LIGHTNING BEAT-MAN - Wrestling Rock'n'Roll LP
Re-release of this early rare Lightning Beat-Man album!!! Tracklisting: 1. wrestling rock'n'roll 2. take it off 3. shake it baby 4. yea pretty baby yea 5. baby what's going on 6. hey gal! 7. wild baby wow 8. i wanna be your pussycat 9....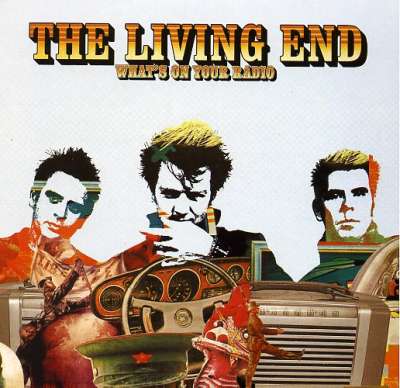 LIVING END-What's On Your Radio 7"
Finally a new 7" of the australian trio! Red vinyl and limited! Tracks: What's On Your Radio / We Want More