Für die Filterung wurden keine Ergebnisse gefunden!
ROUTE 67 - I Kill My Love LP
2 nd long-playing album on Crazy Love Records from this very talented Neo-Rockabilly/Psychobilly trio! These guys love the Reverend Horton Heat and they combine their Psychobilly music with elements of Surf, Country, Blues and Americana...
REACH AROUND RODEO CLOWNS - Rockabilly Deluxe LP
Since the early 1990's, the Reach Around Rodeo Clowns have released five red-hot albums and toured extensively, earning them a place in the hearts of a broad base of music lovers and rabble-rousers everywhere. Drawing from roots...
ROY AND THE DEVIL'S MOTORCYCLE - Tino Frozen...
A MOVIE SOUNTRACK ABOUT A REBEL AND OUTLAW MADE BY SWITZERLANDS OWN OUTLAW BAND ROY AND THE DEVIL'S MOTORCYCLE: OLD DUSTY BLUES, BIKES, FOLK, DIRTY GARAGE AND REVOLUTIONARY PSYCHADELIA THE MUSIC, Roy and The Devil's Motorcycle (CH) For...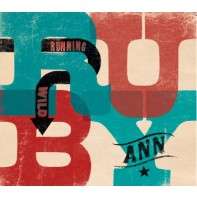 RUBY ANN - Running Wild LP ltd.
1. One More Time 2. Half Past Crazy 3. You Gotta Pay 4. Always Gone 5. Anytime 6. Have A Heart 7. Bossman 8. Same Thing 9. Heartless Man 10. Watchdog 11. Got The Feeling 12. Run Wild ltd. edition of 500 copies!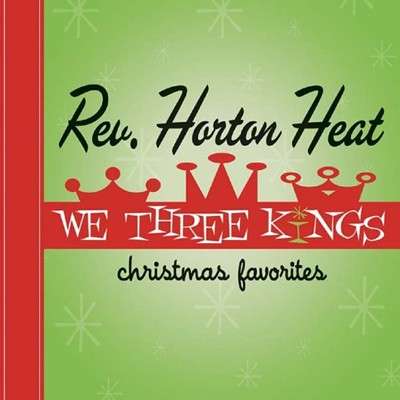 REVEREND HORTON HEAT - We Three Kings LP ltd.
12 classic Christmas songs and one original song from the great REVEREND HORTON HEAT! From Frosty The Snowman and Santa Bring My Baby Back to Winter Wonderland and Run Rudolph Run! 180gr Vinyl + download code!!
ROYAL FLARES - Tales Of Sound & Fury LP
It's raw, it's wild, it's pulsating with the blood of original rock'n'roll. Welcome to the Stone Age! The Royal Flares are dedicated to the raw, wild, frantic and driving sound of 60s garage rock'n'roll as epitomized by the legendary...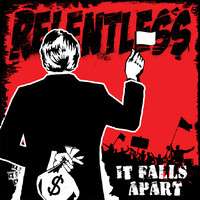 RELENTLESS - It Falls Apart LP
Ass-kicking trio from Finland!! ltd. vinyl edition!! 01. Beat Down 02. They`ll Not Be Silenced 03. Hope Is Dying 04. Better End Of The Rainbow 05. It Falls Apart 06. Let Em Rock 07. Flood Of The Mainstream 08. I`m With My Own 09. I Got...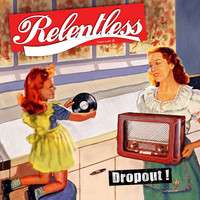 RELENTLESS - Dropout LP ltd.
Great new 2013 album from this amazing trio from Finland on ltd. 12" vinyl! 01. Burn the City Down 02. Dropouts 03. I Can't Settle 04. Rock In Bagdah 05. Thrashbanks 06. Rudy's Nightshift 07. Living Along (feels like surrender) 08. (not)...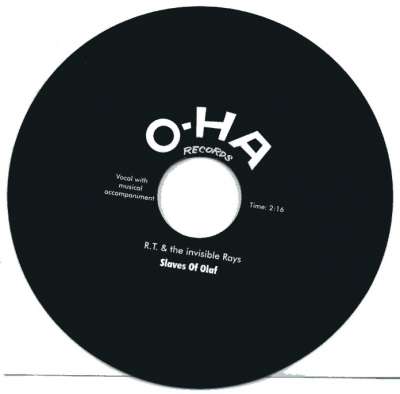 RAYMOND THOMPSON & THE INVISIBLE RAYS 7"
Well, what CAN I say about that brand new 45' . Just one side (the A-Side for sure), just one track (hell of a tune) and that guy RAYMOND THOMPSON. Right-o-right Folks, it is THEE Raymond Thompson!!!!! Started his rockin' career in the...
ROUND UP BOYS - Scale Rock 7" ltd.
THE ROUND UP BOYS "Scale Rock" / "Much Too Long" Format: 7 inch / 45 rpm Artwork by Johnny Montezuma Fantastic, brand new, 45' by Berlins' very own ROUND UP BOYS!! A great double A-Side Single with top notch rocker "Scale Rock" on...
RICOCHETS - Made In The Shade Picture Disc LP
Classic Psychobilly from 1982! A1 Hey, Girl A2 Yomping A3 I'm A Loser A4 Crazy Dream A5 King Rocker A6 Black Magic Baby A7 Runnin' Wild A8 Hit Man B1 Worried 'Bout You Baby B2 Brand New Cadillac B3 Night Ship B4 Don't Blame Me B5 Mama...
RESTLESS - Do You Feel Restless? Picture Disc
Second album from 1984! A classic one!!TRACKLIST:Bottle On The Beach/Here I Am/Fool's Gold/Down At The Swamp/Alabama Jailhouse/Prisoner Of Love/Sob Story/Crack Up And Fall To Pieces/Sixteen Tons/Baby Please Don't Go/Here I Am...