Für die Filterung wurden keine Ergebnisse gefunden!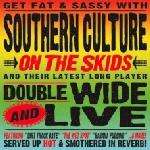 SOUTHERN CULTURE ON THE SKIDS - Doublewide &...
Deluxe package! Pop-up Gatefold Double LP on 180 gram vinyl!! Rockabilly, Surf, Country and Blues from this exciting U.S. trio, recorded live in 2004! 1. COME & GET IT 2. MOJO BOX 3. HITTIN' ON NOTHIN' 4. CICADA ROCK 5. THE WET SPOT 6....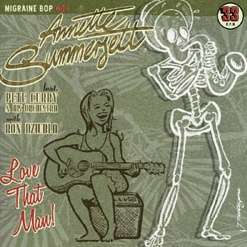 SUMMERSETT, ANNETTE - Love That Man 7"EP
ltd. to 500 hand numbered copies! MIGRAINE BOP 004 ANNETTE SUMMERSETT feat. PETE CURRY and his ORCHESTRA with RON DZIUBLA "Love That Man!" EP A-Side: Love That Man! / Midnight Bus B-Side Demon Lover / Love That Man! (instro version) This...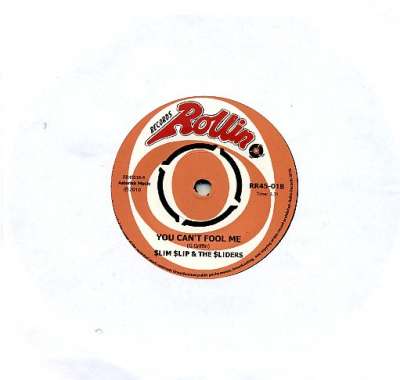 SLIM SLIP & THE SLIDERS - Keep Me Satisfied 7"
SLIM SLIP & THE SLIDERS 7! 2 tracks: Keep Me Satisfied / You Can't Fool Me no Picture sleeve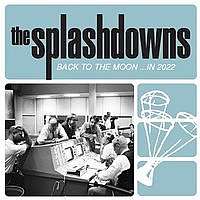 SPLASHDOWNS-Back To The Moon...In 2022 LP
Vinyl only in a space-killer-cover with four space cards! They are out on a mission, and this is maybe their finest hour yet: "Back To The Moon in 2022" shows the Hamburg-based guitar combo at their very creative best: twelve...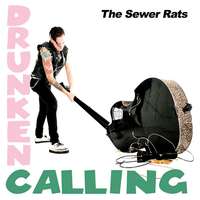 SEWER RATS - Drunken Calling LP
Rockabilly-Punkrock from Cologne! Great stuff on this little hit platter with 6 cool tracks!! 1. I Gotta Get Drunk 2. Drunken Calling 3. Goodbye To You 4. All Night Long 5. I Know 6. Magic Moment
SIR BALD'S HAIRY GUITAR - Same LP
SIR BALD DIDDLEY "Sir Bald's Hairy Guitar" LP-BR097 What can we say about this band? Other than it features three of Britain's most prominent and talented rock'n'roll musicians, whose individual musical histories take in the best British...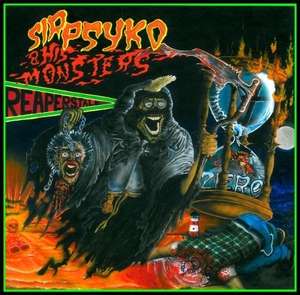 SIR PSYKO AND HIS MONSTERS - Reaperstale LP
SIR PSYKO & HIS MONSTERS - Reaperstale LP 2nd album from this hot Austrian Psychobilly band! 13 more ass kicking Psychobilly tunes, mixed and produced by P. Paul Fenech! 1. On the Road 2. King of the Swamp 3. Nightmare 4. Fucker 5. Angel...
SIXTYNINERS - Too Drunk To Truck LP
You cant miss it when two underground stars of graphic art crash together! Yes, ist Netherlands famous Cartoonist Michiel Hoving and the beautiful Graphic Designer Claudia Hek, much better known by The Sexy Country Hillbilly Southern...
SINATRA, FRANK-Come Fly With Me LP
Classic Sinatra recordings from 1958! 1. A1: Come Fly With Me 2. A2: Around The World 3. A3: Isle Of Capri 4. A4: Moonlight In Vermont 5. A5: Autumn In New York 6. A6: On The Road To Mandalay 7. B1: Let's Get Away From It All 8. B2:...

SINATRA, FRANK-Come Dance With Me LP
Originally released in 1959! A Swing classic! 1. Come Dance With Me 2. Something's Gotta Give 3. Just In Time 4. Dancing In The Dark 5. Too Close For Comfort 6. I Could Have Danced All Night 7. Saturday Night (Is The Loneliest Night...

SHANGRI-LAS - Remember (Walking In The Sand) LP
20 tracks on this nice re-issue LP from this popular vocal Girl group! Leader Of The Pack / Love You More Than Yesterday / Hate To Say I Told You So / Never Again / You Cheated, You Lied / He Cried / I'm Blue / Take The Time / I'll Never...