Für die Filterung wurden keine Ergebnisse gefunden!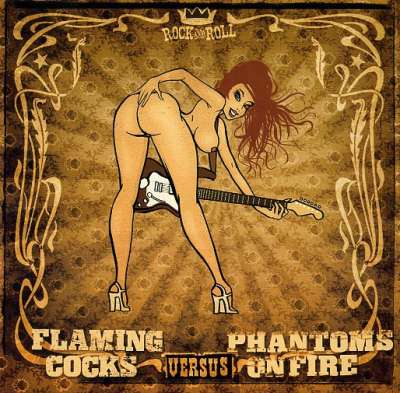 V.A.-FLAMING COCKS / PHANTOMS ON FIRE 7"EP
7" Mini LP with 6 tracks from FLAMING COCKS (Punkabilly!!!) and PHANTOMS ON FIRE (Punkrock!!!)! Flaming Cocks: I'm Alive / So Cool / White Trash Phantoms On Fire: (Some) Girls Are For Livin' / Be Bop A Lula / She's A Beast Of Prey ltd....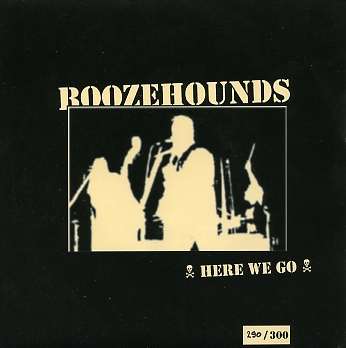 BOOZEHOUNDS - Here We Go 7"EP
German Psychobilly! Ltd. edition (300 numbered copies) 4-track EP! Tracks: Disturbing The Hood / Mad Man Boogie / Resident Evil / Boozing & Picking
JOHNNY JOKER & THE TWILIGHT KIDS 7"
South german Neo-Rockabilly trio with one rocker on the A-side and a ballad on the B-side! Tracks: Alligator Man / Set Me Free!! Ltd. edition of 500 copies! Special price! Self produced!!!!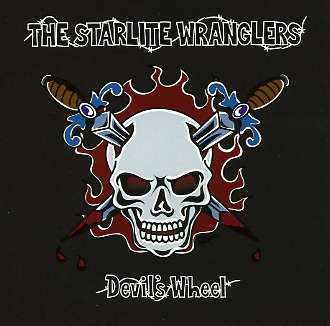 STARLITE WRANGLERS - Devil´s Wheel LP
Third Release of the japanese Psychos. TRACKLIST: Hellbent/Lie and Gold/ Rockin Bop/ Devil´s Wheel/ Grand love/ Alcohol King/ Storm Rider/ Midnight Train/ rumble/ good Feeling tonight/ Heading for The West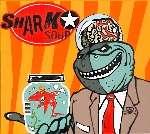 SHARK SOUP - Same LP
Excellent german Punk/Psychobilly trio with great songs and melodies in the tradition of early Living End! Tracklisting: Frustration / Bombs On Bagdadh / Killing `34 / Mad Rotation / Steakplanet / Getaway Gun / The Change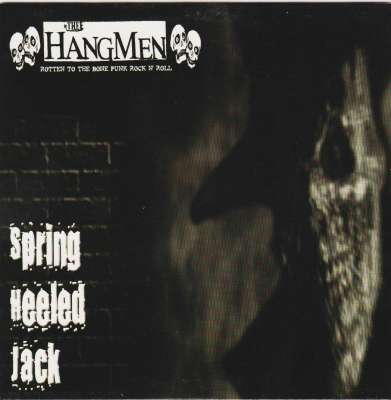 HANGMEN - Spring Heeled Jack 7 Inch EP
Four electrifying tracks - Spring Heeled Jack (new version)/Dancing on Your Grave/Teenage Suicide/Stop The Monkey on red vinyl with a fantastic picture cover. This is bloodcurdling, sick twisted psychobilly punk at its very finest.

V.A.-Speedfreaks VS 69-Hard 7 Inch EP
SPEEDFREAKS: Not What You Wanted / Leadhelmet. 69-HARD: Rock The House / Stickshift Mama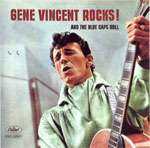 VINCENT, GENE & THE BLUE CAPS - Gene Vincent...
Great Re-Release with original coverartwork and label! Tracklisting: Brand New Beat/By The Light Of The Silvery Moon/Youll Never Walk Alone/Frankie And Johnnie/ In My Dreams/Flea Brain/Rollin Danny/You Belong To Me/Your Cheatin...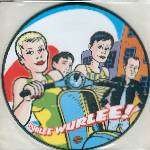 CURLEE WURLEE-SOS Mesdemoiselles 7 Inch EP...
Cool looking Picture Disc EP from our beloved sexy frenglish 60`s Girls`n`boys Garage-Beat-Pop band!!! Tracklisting: SOS Mesdemoiselles / (There Could Be) Only One / Black Hair / Thank You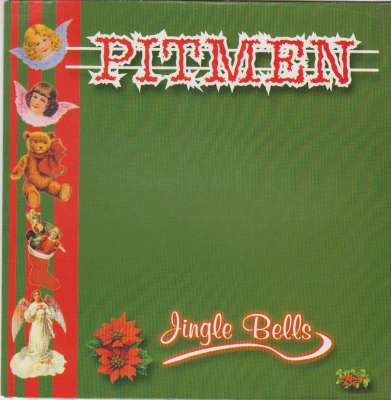 PITMEN - Jingle Bells 7" EP
German Psychobilly 4-track EP! Tracks: Jingle Bells / I Don`t Need No-One (Guitar Remix) / Ordinary Man (Tin Whistle Remix) / After The Show (faster)