Für die Filterung wurden keine Ergebnisse gefunden!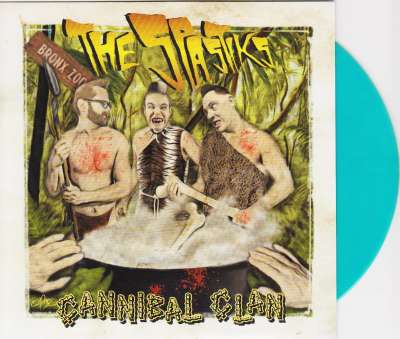 SPASTIKS - Cannibal Clan 7"EP green ltd.
Old School Psychobilly trio, THE SPASTIKS, with their very first vinyl output on a lovely 7"EP!! GREEN VINYL! ltd. to 51 numbered copies! Tracks: Cannibal Clan (From Bambooland) / Wolfman Crawl / Upskirt Blues / Dynamite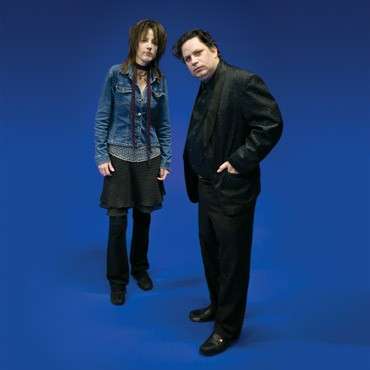 DEX ROMWEBER DUO - The Wind Did Move 7"
Third Man is proud to present this Jack White produced 45 to the public, which sees Jack joining Dex and Sara on ripping original "The Wind Did Move" and the haunting B-side cover of lost blueswoman Geechie Wiley's "Last Kind Word Blues".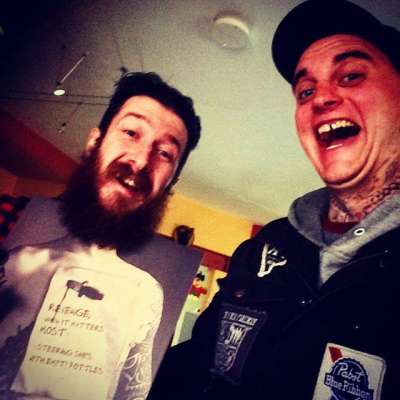 S.S. WEB - Revenge When It Matters Most LP
STEERING SHIPS WITH EMPTH BOTTLES - Revenge When It Matters Most LP The new S.S. WEB album now also on pure black vinyl! Hailing from the booze-soaked, frozen tundra of Milwaukee, Wisconsin, S.S. WEB fuses elements of Folk, Punk,...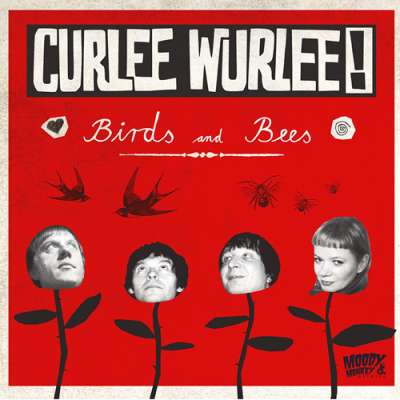 CURLEE WURLEE - Birds And Bees LP
New and 4th album feat. 14 brilliant originals recorded on a hot rainy day. English and French, straight guitar and organ sounds: hits only. Not only garage punk and moody beat, but also exotica and weirdo surprises on vinyl. Available...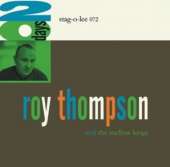 ROY THOMPSON AND THE MELLOW KINGS - 20 Days LP
Roy Thompson & The Mellow Kings is a Rockin' Rhythm & Blues band from France. The six musicians are all experienced veterans from the Rockin' Scene and well versed in roots, blues and rock'n'roll . After several years in Canada, where in...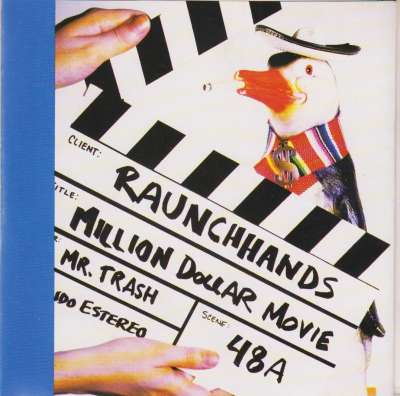 RAUNCH HANDS - Million Dollar Movie 2 x 7"
2 x 7"! Tracks: Give it Up / Java / Flat Foot Bagel Boy / / Let Me Roll It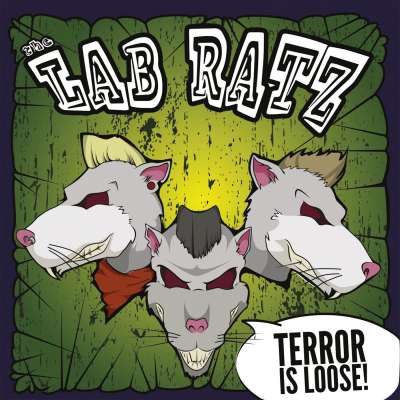 LAB RATZ - Terror Is Loose LP test pressing ltd.
15 numbered white label test pressings! Terror is Loose!!! The city is gripped by fear as escaped Lab Ratz run amok spreading their psychobilly disease! The Lab Ratz are a three piece psychobilly outfit from Montreal, Canada, who have...
STEERING SHIPS WITH EMPTY BOTTLES -...
white label test pressing fromn their upcoming LP on BROKEN NECK RECORDS! 3 numbered copies made! Country-Folk-Hillbilly-Punk from this amazing duo!! Hailing from the booze-soaked, frozen tundra of Milwaukee, Wisconsin, S.S. Web fuses...
NEVROTIX - Paranoid CD
Now it's here!!! The awaited debut album from the Swedish psychobilly trio The Nevrotix! The sound has mostly been described as old school psychobilly along with neo-rockabilly tendencies but with an own and unique sound fitted for the...
SICK SICK SINNERS - Road Of Sin LP ltd.
The SICK SICK SINNERS was born in late 2005. Started with a few rehearsals at Mutant Cox..s house, when he realized that he was up to play the slap bass instead of the guitar, which was the original plan. Vlad and Cox used to play...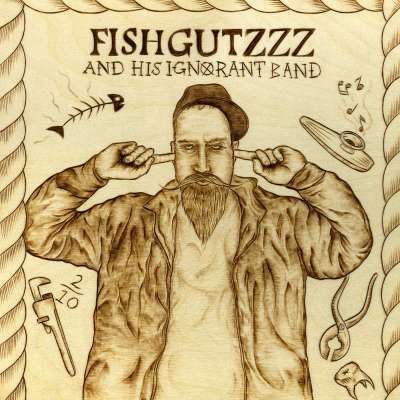 FISHGUTZZZ - And His Ignorant Band LP
Welcome to the first release on BROKEN NECK RECORDS! Fishgutzzz, bass player of the Goddamn Gallows, presents his first solo album! including Carrie Nation & The Speakeasy, Jayke Orvis & The Broken Band, and Brook Blanche of the Calamity...
99 NOIZAGAIN - II (Still Snowing) 7" ltd.
The trio 99 Noizagain, which are 66,6% of the Sick Sick Sinners and they play a kind of psycho sound with a more punk/speedrock influence!! E-Bass/Lead Vox = Mutant Cox (Sick Sick Sinners, Hillbilly Rawhide) Guitar/ Vox = David...