Für die Filterung wurden keine Ergebnisse gefunden!
SOLID SMOKE - Same LP
modern UK-Rockabilly/Rock`n`Roll-band featuring Mick Wigfall and Carlo Edwards (Blue Cats)! white label test pressing on red vinyl with full cover!!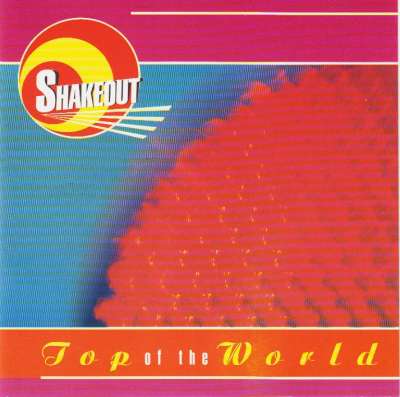 SHAKEOUT - Top Of The World LP
Great rockin` Psychobilly band from the U.K. with their second album and a singer similar to Pip of the Guana Batz!! Tracklisting: Heaven Can Wait / Cranial Breakdown / Where The Sun Doesnt Shine / Walking A Fine Line / Going Home /...
V.A. - Back From The Grave LP Vol.8
Double LP! Groop - "Alright!"/ Benders - "Can't Tame Me"/Adrian Lloyd - "Lorna"/Nightriders - "With Friends Like You, Who Needs Friends"/Chancellors - "On Tour"/Pseudos - "A Long Way to Nowhere"/Bojax - "Go Ahead and Go"/Wyld - "Goin'...
TEXABILLY ROCKERS - There`s Gonna Be A Ball...
The Texabilly Rockers bring back the swing and rockin´ sound of the late 40´s to the early 50´s.The rockabilly is influenced by the western swing. It is a simple music with a simple conception due to it´s rhythm and cheerful melody.It...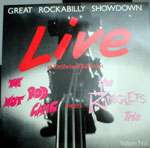 V.A. - Great Rockabilly Showdown LP
The Hot Rod Gang and the Ringlets Trio Live at Dröhnland Ballroom. 6 songs of each Band!
SIXTY MINUTE MEN - 10 Exotic Hot Trax For... 10"LP
Party-Rockabilly/Rock `n` Roll aus den Ardennen! 1. Caravan 2. The Funnel Of Love 3. Joseph, Joseph... 4. The Blob 5. Tamales 6. Love Potion No 9 7. Bang, Bang! 8. Why Don't You Do Right? 9. Red Hot 10. Fernando's Hideway
69 HARD - Life Is Good LP
Damn good Punk`n`Roll with great Rockabilly influences! Ltd. to 500 copies! Go Baby Go! I Don´t Wonna Distortion Bop Have A Blast Rock the House Go To Heaven Backstage Betty Boop The Knockout Song Saturday Night... Go For A Ride Kiss me...