Für die Filterung wurden keine Ergebnisse gefunden!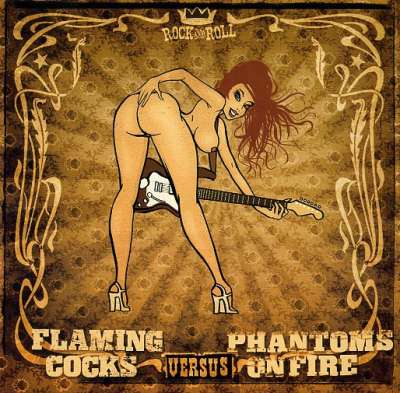 V.A.-FLAMING COCKS / PHANTOMS ON FIRE 7"EP
7" Mini LP with 6 tracks from FLAMING COCKS (Punkabilly!!!) and PHANTOMS ON FIRE (Punkrock!!!)! Flaming Cocks: I'm Alive / So Cool / White Trash Phantoms On Fire: (Some) Girls Are For Livin' / Be Bop A Lula / She's A Beast Of Prey ltd....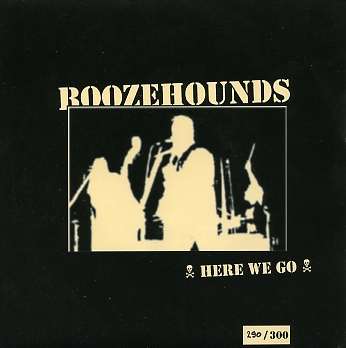 BOOZEHOUNDS - Here We Go 7"EP
German Psychobilly! Ltd. edition (300 numbered copies) 4-track EP! Tracks: Disturbing The Hood / Mad Man Boogie / Resident Evil / Boozing & Picking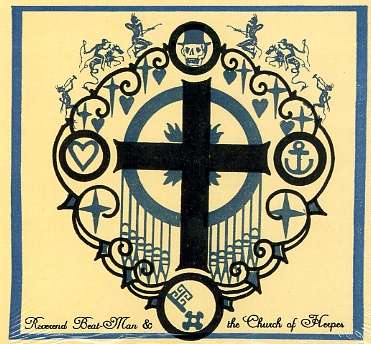 REVEREND BEAT-MAN & THE CHURCH OF HERPES - Your...
REVEREND BEAT-MAN & THE CHURCH OF HERPES, is a project of two completely different styles of music who has nothing to do with each other in the normal circus of the Music Industry but they did it.. they mix up Gospel Rock'n'Roll with...
JOHNNY JOKER & THE TWILIGHT KIDS 7"
South german Neo-Rockabilly trio with one rocker on the A-side and a ballad on the B-side! Tracks: Alligator Man / Set Me Free!! Ltd. edition of 500 copies! Special price! Self produced!!!!
SUNNY DOMESTOZS - Get Ready For The Getready...
Another classic re-release!!! Get Ready For The Getready is sold out for many prices and the original reaches high prices. Another chance for young Psychobillies to get this lovely item, ltd. to 500 copies on red vinyl! This was one of...
KING AUTOMATIC - Automatic Ray LP
you heard about Rock'n'Roll Music right ? you heard about Electro Trash as well right ? .. and you are bored of it right ? we've got something very special for you... Imagin you mix up ultra wild Trash Rock'n'roll such as the Billy...

UP TO VEGAS-Punkstyle Rock´n´Roll PicLP
TRACKLIST:Necropole / The Punishbox / Gods Of The Highway / Up To Vegas / Hollywood Babylon / Ridin' On A Cannonball / T.Y.F.F. / Graverobbing USA / Walk Of Pain / I Wanna Scream / 100 Ways To Kneel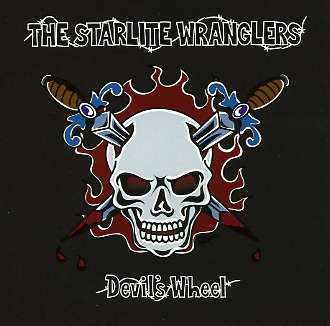 STARLITE WRANGLERS - Devil´s Wheel LP
Third Release of the japanese Psychos. TRACKLIST: Hellbent/Lie and Gold/ Rockin Bop/ Devil´s Wheel/ Grand love/ Alcohol King/ Storm Rider/ Midnight Train/ rumble/ good Feeling tonight/ Heading for The West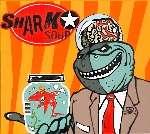 SHARK SOUP - Same LP
Excellent german Punk/Psychobilly trio with great songs and melodies in the tradition of early Living End! Tracklisting: Frustration / Bombs On Bagdadh / Killing `34 / Mad Rotation / Steakplanet / Getaway Gun / The Change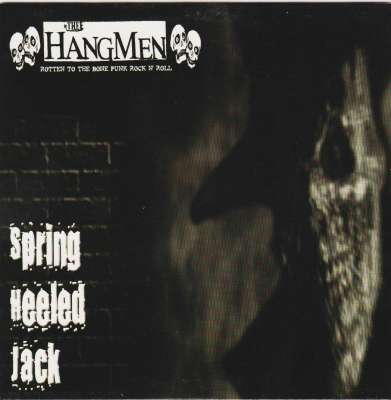 HANGMEN-Spring Heeled Jack 7 Inch EP
Four electrifying tracks - Spring Heeled Jack (new version)/Dancing on Your Grave/Teenage Suicide/Stop The Monkey on red vinyl with a fantastic picture cover. This is bloodcurdling, sick twisted psychobilly punk at its very finest.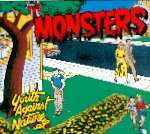 MONSTERS - Youth Against Nature LP + CD
Reissue of the 1995 album, originally on Record Junkie and sold out for long! Exploding sleeve by Merinuk! LP comes in gatefold sleeve + CD! Great Primitive Garage-Punk from the one and only Monsters! Tracks: 1. Burn my mind 2. I just...