Für die Filterung wurden keine Ergebnisse gefunden!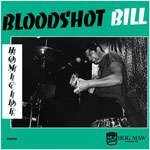 BLOODSHOT BILL - Homicide 10"LP
Treasure Of Love / Tellin' Ya Baby / Afraid To Take A Chance / You Don't Owe Me A Thing / Homicide/Gotta Go / Diddley Babe / Whisper In My Ear
OBSIDIANS-Black Veil 7"
Get a taste of this! It's obscure late 50's, early 60's frat-style garage rock & roll with a big apprehension for rhythm & blues and soul. Featuring the final LOS RAW MEAT band line-up, the big voice of ELLA - of NIGHTSHOUTERS & ROOSTERS...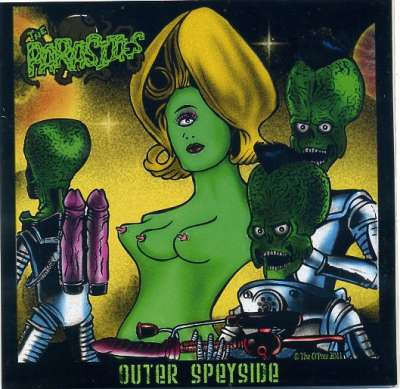 PARASITES - Outer Speyside 7"EP
Cool U.S. Psychobilly, ltd. to 500 copies!!! Gorey Hole Live Culture Yeast Infection Missing Link Outer Speyside
JANCEE PORNICK CASINO - Slice Of Your Loving LP
Apart from 2 cover versions by IKE & TINA TURNER (River Deep Mountain High) and LUDWIG V. BEETHOVEN (Symphony No. 5) SLICE OF YOUR LOVING has influences of REVEREND HORTON HEAT, MOTÖRHEAD, 60's Cambodia rock and ADRIANO CELENTANO. The...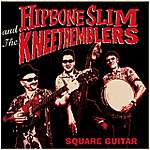 HIPBONE SLIM & THE KNEETREMBLERS - Square...
5th album from this U.K. Rock'n'Roll/Rockabilly trio with Sir Bald Diddley and Bruce Brand!! Tracks: Square Guitar / hidin' To Nothin' / Warpath / Bullmoose / Birdman / Bald Tyre / Brand New Hat / Snake Dinner / Lightnin' Strikes /...
FOURTUNE TELLERS-Don't Tell me The Words 7"EP
60s garage from Sweden! 1. Don't Tell Me The Words 2. Meant To Be 3. Take Me Back 4. Girl I'm Lost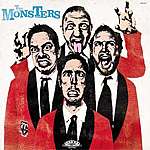 MONSTERS - Pop Up Yours LP + CD!
Black Vinyl and incl a FREE CD !!! CHAINSAW MASSACRE GARAGE AS ITS BEST FROM SWITZERLANDS OWN BLUES TRASH LOONIES 25 YEAR ANIVERSARY FULL ON BLAST POWER TRASH SIMPEL RAW RIFF ROCK 1. i want you 2. blow um mau mau 3. ce soir 4. when im...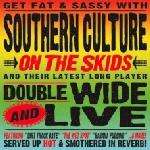 SOUTHERN CULTURE ON THE SKIDS - Doublewide &...
Deluxe package! Pop-up Gatefold Double LP on 180 gram vinyl!! Rockabilly, Surf, Country and Blues from this exciting U.S. trio, recorded live in 2004! 1. COME & GET IT 2. MOJO BOX 3. HITTIN' ON NOTHIN' 4. CICADA ROCK 5. THE WET SPOT 6....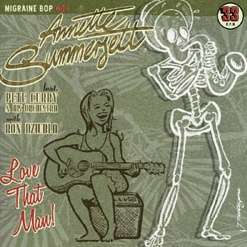 SUMMERSETT, ANNETTE - Love That Man 7"EP
ltd. to 500 hand numbered copies! MIGRAINE BOP 004 ANNETTE SUMMERSETT feat. PETE CURRY and his ORCHESTRA with RON DZIUBLA "Love That Man!" EP A-Side: Love That Man! / Midnight Bus B-Side Demon Lover / Love That Man! (instro version) This...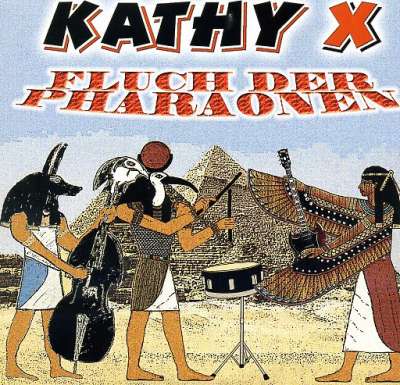 KATHY X - Fluch der Pharaonen 7" ltd.
2nd single from Berlin based band KATHY X, with bass player Rob from former Rawheads and Mad Sin (A Ticket Into The Underworld). 2 tracks on this smart little 7" platter: "Fluch der Pharaonen" (the KREWMEN song with german lyrics,...
KITTY, DAISY & LEWIS - Smoking In Heaven 8 x 10"
SMOKING IN HEAVEN by Kitty, Daisy & Lewis! ltd. edition on 8 x 10" + 1 bonus track, running on 78 RPM!! + free download of the album! 1. Tomorrow 2. Will I Ever 3. Baby Don t You Know 4. Don't Make A Fool Out Of Me 5. I'm Going Back 6....