Für die Filterung wurden keine Ergebnisse gefunden!

DEAD BROTHERS - Black Moose LP + CD
After the Foundation in 1989 and the Commercial Breakthrough with 'WUNDERKAMMER' (2006) and a dramatic Change in 2010 (5th SIN-PHONIE) with the probably world Darkest and most Deadly Funeral String Orchestra the World has seen , the DEAD...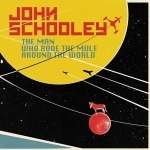 JOHN SCHOOLEY - The Man Who Rode The Mule...
John Schooley and his powerful way of playing BLUEGRASS with his DOUBLENECK GUITAR, Banjo Harmonica and FOOT DRUM does easily replace a whole 5 piece band. He started playing guitar as a TEEN PUNK in THE REVELATORS (Crypt Records) and...
LOS CHICOS - In The Age Of Stupidity LP
Beck, in a Spanish press conference, said: "Los Chicos are my favourite Spanish band." LOS CHICOS is a five-man rock'n'roll machine constructed from the best parts of all the best components of 20th century rock'n'roll and rythm'n'blues....
SPO-DEE-O-DEE - Somebody's Fool 7"
Tracks: Somebody's Fool / Lil Lucy Rockabilly band from Berlin, featuring track 'SOMEBODY'S FOOL', originally from the album 'The House Is Rockin'!', RHYTHM BOMB RECORDS, and new 45rpm single release on SLEAZY RECORDS (2014).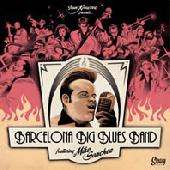 BARCELONA BIG BLUES BAND - feat. Mike Sanchez 7"EP
Mike Sanchez and the Barcelona Big Blues Band with 4 rockin' Rhythm'n'Blues hits!! Side A: The Question (Whatcha Gonna Do) Poor Boy Side B: Everybody's Got Buick Tell Me Who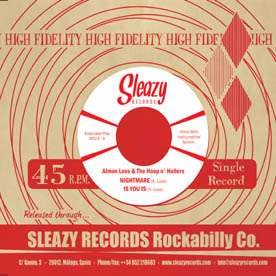 ALMON LOOS AND THE HOOP n' HOLLERS - Nightmare...
Almon Loos,The Singin' Barber, delivers some great Red Hot 50's Rockabilly! Nightmare / Is You Is / Hypnotized / Liar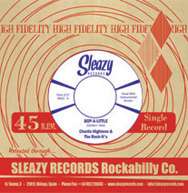 CHARLIE HIGHTONE - Bop A Little 7"
Fine authentic Rockabilly! Tracks: Bop A Little / Instant Love
PIKE CAVALERO - Second Round 7"EP
Great spanish Rockabilly act! Side A: My Bunch Of Lovin' Girl, When I've Got The Blues Side B: Wannabes , Little I
BARRENCE WHITFIELD - Mambo Jambo 7"
Side Barrence Whitfield & Los Mambo Jambo - Candlelight Side Los Mambo Jambo & Barrence Whitfield - Jacqueline After the amazing show in the Rockin' Race Jamboree 2014 of Barrence Whitfield With Los Mambo Jambo, the artists made a...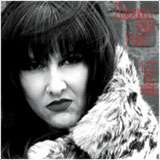 LUXURIOUS FAUX FURS - Let Me Ride LP
LUXURIOUS FAUX FURS "Let Me Ride" LP BR159 LUXURIOUS FAUX FURS is a two piece band from NYC headed by Josh Lee Hooker (Chicken Snake) and standing lady drummer Jessica Melain (who plays the drums in Chicken Snake too!). "Let Me Ride" is...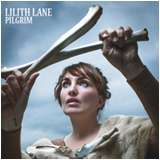 LILITH LANE - Pilgrim LP
LILITH LANE "Pilgrim" LP BR146 A mix of raucous garage blues, twisted spaghetti balladry and international flavour, Pilgrim, Lilith Lane's third solo album, is now available! Mixed by Mike Mariconda (RAUNCH HANDS, COSMIC PSYCHOS, DEVIL...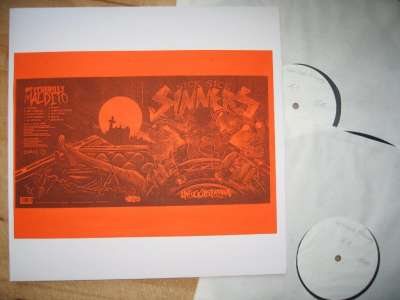 SICK SICK SINNERS - Unfuckinstoppable...
white label testpressing LP, numbered edition of 10 copies! Special edition with TWO one-sided 12"Vinyl LP's! Track listing: Coffee Freak / Where Is My Baby Girl / 3 Demons At My Door / Six Feet Underground / Wild Party In Hell / Same...