Für die Filterung wurden keine Ergebnisse gefunden!
JUKE JOINT PIMPS - Boogie Pimps LP + CD
This is Blues Power with a central European approach. Formed 2004 in Cologne as a trio (drums,guitar,bass), then shrinked down to a duo: Hound Dog Taylor, Howlin´ Wolf and North Mississippi Hill Country Blues mixed up with Gospel and Raw...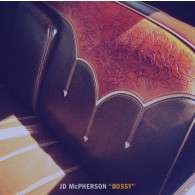 JD McPHERSON - Bossy 7"ltd.
Ltd. 7" by JD McPherson with a brand new original song 'Bossy' as well as 'Rome Wasn't Built in a Day' by Nick Lowe.
JACK RABBIT SLIM - Rock n Roll Heavyweights...
Two brand new Rockin' tracks from the Kings of Sleaze - Jack Rabbit Slim. Plus two tracks taken from their last album makes this coloured vinyl ten-incher a desirable piece of plastic! A1. Is There A Party Goin' On? A2. The Devil's Bone...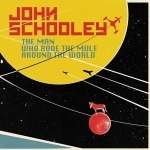 JOHN SCHOOLEY - The Man Who Rode The Mule...
John Schooley and his powerful way of playing BLUEGRASS with his DOUBLENECK GUITAR, Banjo Harmonica and FOOT DRUM does easily replace a whole 5 piece band. He started playing guitar as a TEEN PUNK in THE REVELATORS (Crypt Records) and...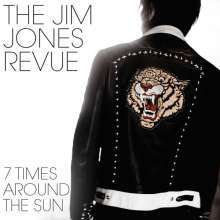 JIM JONES REVUE - 7 Times Around The Sun 7"
JIM JONES REVUE - 7 Times Around The Sun 7" Tracks: 7 Times Around The Sun / Never Let You Go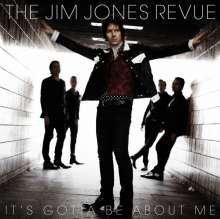 JIM JONES REVUE - It's Gotta Be About Me 7"
JIM JONES REVUE 7" One track from their album THE SAVAGE HEART and one exclusive track on this ltd. 7!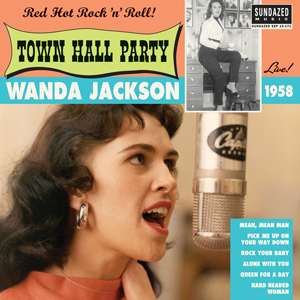 JACKSON, WANDA - Live At Town Hall Party 1958...
Just turned 21 and beautiful beyond words, Wanda Jackson ripped through a red-hot, live Town Hall Party rockabilly session in 1958 that helped define the parameters of this raw, young music. Discovered singing on an Oklahoma radio...
JOHN SCHOOLEY - Drive You Faster 7"EP
Tracks: Drive You Faster / Good Morning Little Schoolgirl / Factory Girl / I Wish You Would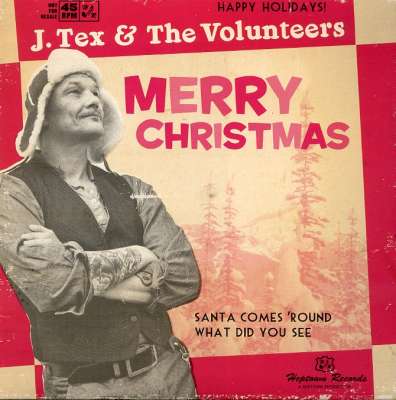 J. TEX AND THE VOLUNTEERS - Merry Christmas 7"
After a couple of years on the road playing songs from the first 3 albums, time has come for the "3 dudes" to go into a Christmas mood. "Santa Comes A'round" is a tribute to the sweet, gentle tradition of Christmas songs from 50íes all...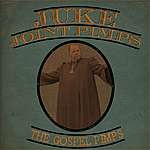 JUKE JOINT PIMPS - Gospel Pimps LP
THE JUKE JOINT PIMPS MEETS THE GOSPEL PIMPS.. ONE SIDE DIRTY RAW CHICAGO BLUES TRASH AND THE SECOND.. EVEN MORE DIRTY GOSPEL BLUES TRASH AT ITS BEST BACKED UP BY A FANTASTIC GOSPEL CHOIR AND FOR THE FIRST TIME WITH STAND UP BASS IN SOME...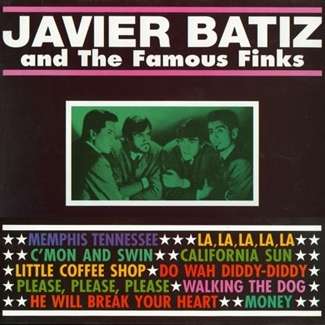 Javier Batiz & The Famous Finks -Javier Batiz &...
One of the best mexican GARAGE records of the sixties. Covers of The RIVIERAS, CHAMPS, and TRASHMEN. All golden age numbers such as "California Sun", "Walking The Dog", "Diddy Wah Diddy", "Memphis", "La, la, la, la, la" and others...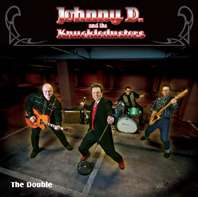 JOHNNY D. & THE KNUCKLEDUSTERS-Same 2 x 12"LP
Full armed Revival Rock'n Roll with a magic touch of rockabilly and poisonous country. Double LP set in gatefold sleeve! Ltd. edition of 487 copies! SIDE 1A: 01. WE´RE GOING TO THE PARTY 02. GOING BACK 03. ANOTHER GIRL 04. ME AND MR...