Für die Filterung wurden keine Ergebnisse gefunden!
KEMP - Go Psycho LP ltd. black
Limited vinyl album from the french Psychobilly act! 100 copies made on black! Side 1: - Go Psycho - Monster - Old Psycho Boy - Clochard - Lou and The Natics - Are You Still Crazy Side 2: - Irish Song - Planete Terre - Red Wine - Slow -...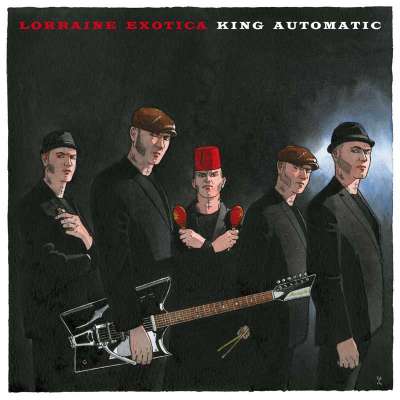 KING AUTOMATIC - Lorraine Exotica LP + CD
FRENCH 'UNE HOME' GARAGE PUNKER AND RUDE BOY ORCHESTRA GOES EXOTICA FARFISA MARRACAS FUZZ GUITAR ROARING DRUMS AND A LEG FULL OF RHYTHM N BLUES The setting : a nightclub in the tropics. The walls and seating covered in midnight blue...
KITTY, DAISY AND LEWIS - Don't Make A Fool Out...
Track listing; A. Don't Make A Fool Out Of Me B. 'Don't Make A Fool Out Of Me (Version)' 45rpm Vinyl of 2011 single 'Don't Make A Fool Out Of Me' featuring a new 'Version' of the single on the B-side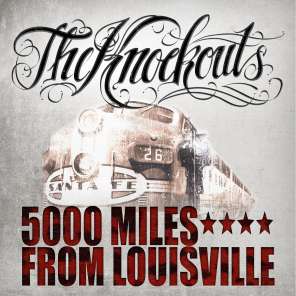 KNOCKOUTS - 5000 Miles From Louisville LP
New album from this ass kicking swedish Trio with their own style of Rockabilly meets Country and Punk!! 1. The Young Will Overcome 2. Days Long Gone 3. Sweet Bluebird Valley 4. The Ballad Of Rosa Lee 5. Salvation Song 6. A Farewell Gone...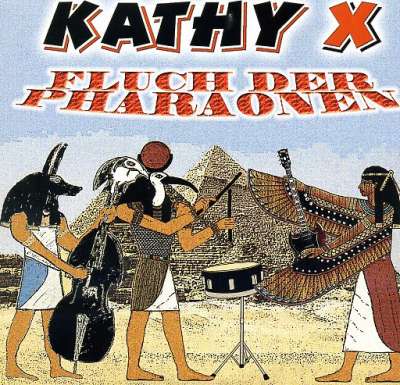 KATHY X - Fluch der Pharaonen 7" ltd.
2nd single from Berlin based band KATHY X, with bass player Rob from former Rawheads and Mad Sin (A Ticket Into The Underworld). 2 tracks on this smart little 7" platter: "Fluch der Pharaonen" (the KREWMEN song with german lyrics,...
KITTY, DAISY & LEWIS - Smoking In Heaven 8 x 10"
SMOKING IN HEAVEN by Kitty, Daisy & Lewis! ltd. edition on 8 x 10" + 1 bonus track, running on 78 RPM!! + free download of the album! 1. Tomorrow 2. Will I Ever 3. Baby Don t You Know 4. Don't Make A Fool Out Of Me 5. I'm Going Back 6....
KEITH TURNER & THE SOUTHERN SOUND 7"
KEITH TURNER & THE SOUTHERN SOUND 7" 2 tracks: Shake Rag Boogie / They Call Me The Breeze no Picture sleeve
KREWMEN - The Adventures Of The Krewmen LP
The first Psychobilly album from the U.K. band, after turning their music from Rockabilly-Blues into this wonderful Psychobilly act! Originally released in 1986, they took the scene in storm! Everybody who saw them on tour with The...
KING AUTOMATIC-In The Blue Corner LP
Great new 2009 album from the french One-man Band KING AUTOMATIC! Tracklisting: King takes Queen / In The Blue Corner / Staircase Serenade / Le Redresseur De Torts / Moodswings / Fake Skinhead In Love / Things Are What They Are But Never...
KITTY IN A CASKET - Horror Express LP black
Black vinyl / schwarzes vinyl Tracklisting: Intro Horror Express Bride Of The Monster Moonlight Massacre Since You Are Dead Space Invaders My Cannibal Paradise Under Your Bed Bloody Lovesong Under Ghost Towns Moon Nekrophilian Love Sweet...
KING AUTOMATIC - Automatic Ray LP
you heard about Rock'n'Roll Music right ? you heard about Electro Trash as well right ? .. and you are bored of it right ? we've got something very special for you... Imagin you mix up ultra wild Trash Rock'n'roll such as the Billy...