Für die Filterung wurden keine Ergebnisse gefunden!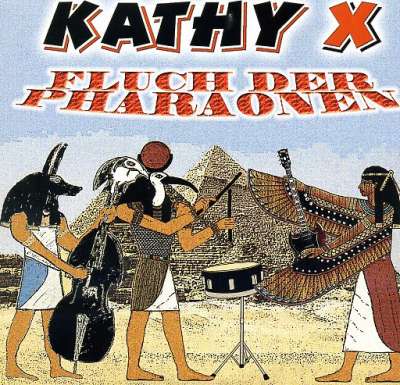 KATHY X - Fluch der Pharaonen 7" ltd.
2nd single from Berlin based band KATHY X, with bass player Rob from former Rawheads and Mad Sin (A Ticket Into The Underworld). 2 tracks on this smart little 7" platter: "Fluch der Pharaonen" (the KREWMEN song with german lyrics,...
KITTY, DAISY & LEWIS - Smoking In Heaven 8 x 10"
SMOKING IN HEAVEN by Kitty, Daisy & Lewis! ltd. edition on 8 x 10" + 1 bonus track, running on 78 RPM!! + free download of the album! 1. Tomorrow 2. Will I Ever 3. Baby Don t You Know 4. Don't Make A Fool Out Of Me 5. I'm Going Back 6....
KEITH TURNER & THE SOUTHERN SOUND 7"
KEITH TURNER & THE SOUTHERN SOUND 7" 2 tracks: Shake Rag Boogie / They Call Me The Breeze no Picture sleeve
KREWMEN - The Adventures Of The Krewmen LP
The first Psychobilly album from the U.K. band, after turning their music from Rockabilly-Blues into this wonderful Psychobilly act! Originally released in 1986, they took the scene in storm! Everybody who saw them on tour with The...
KITTY IN A CASKET - Horror Express LP black
Black vinyl / schwarzes vinyl Tracklisting: Intro Horror Express Bride Of The Monster Moonlight Massacre Since You Are Dead Space Invaders My Cannibal Paradise Under Your Bed Bloody Lovesong Under Ghost Towns Moon Nekrophilian Love Sweet...