Für die Filterung wurden keine Ergebnisse gefunden!
THEM OLD CRAP - Old Man LP green ltd.
110 numbered copies on green vinyl + printed inlay!! Tracklisting: Old Man / Die In Peace / Vampire Batz / Drunk Talk / Buck Truck / Eu Nao Vou Pro Céu / Fight For Your Rights / Scarecrow / Church Of Lost Days / Diablo Cabron / Rebel...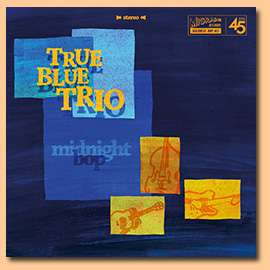 TRUE BLUE TRIO - Midnight Bop 7" ltd.
The True Blue Trio from Spain delivering 2 great primitive Rockabilly tunes. Leadsinger Pike Cavalero with another great project. Tracks: Midnight Bop / I Take My Hat Off To The Blues
TERRY O'CONNEL & HIS PILOTS - If You Give Me...
Side A 1. Hot Rod Mama 2. If You Give Me One More Try 3. Let My Sorrow Roam Free Side B 1. Let's Cut To The Chase 2. Rag Top 3. Your Hips Terry O'Connel and His Pilots play rockabilly music with touches of Swing, Rhythm 'n' Blues and...
TEDDY AND THE TIGERS - More Than I Can Say 7
TEDDY AND THE TIGERS 7" Tracks: Number One / More Than I Can Say
TAYLOR, GENE - Roadhouse Memories LP
Gene Taylor (born July 2, 1952) is an American boogie-woogie and blues pianist who delivers his music in genuine good time New Orleans style.Taylor picked up his initial piano skills from boogie-woogie pianist neighbors. Around the age...
TIN CANS - Get Out Of The Mainstream 10LP ltd.
Track listing: 1. Get Out Of The Mainstream 2. Ride It out 3. We Love What We Do 4. Roll Over Spain 5.The Fake 6. Hold On A Minute 7. Words 8. Made In China 9. We Have To Entertain MAD DRUNKEN MONKEY RECORDS presents the new EP from the...
TEX NAPALM & DIMI DERO - Partly Animals LP
'Partly Animals' is the latest effort by german wolfman Tex Napalm and fellow Frenchman Dimi Dero. A condensate of 60 years of Rock'n'Roll, outsider music and plain own weirdness only this accidential brotherhood can create in their own...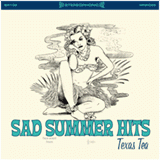 TEXAS TEA - Sad Summer Hits LP
Alternative Country from Australia, with influences from Rock'n'Roll and girl groups! With double bass and great female vocals! 1.The Merry Blues 02:22 2.Lily 02:56 3.I Know That I Let You Down This Time 03:43 4.Heart Says Yes (Head Says...
TROUBLED THREE - Moving On LP
The Troubled Three are a trio from Stockholm, Sweden that has successfully entered the rockabilly scene. They do not play ordinary rockabilly tunes and perhaps that is the key to their popularity. The members all come from a background...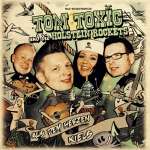 TOM TOXIC & DIE HOLSTEIN ROCKETS - Aus dem...
SEITE A: 1. WIEDER UNTERWEGS 03:06 2. AUF NACH MEMPHIS 03:25 3. IN DER ZEIT DES ROCK`n´ROLL 04:53 4. PROBLEMKIND 03:30 5. DIE ALTE KUTTE 03:14 6. TOTAL VERRÜCKT 03:09 7. MONTA:CH MORGEN 03:18 SEITE B 1. HOLSTEIN ZUG 02:44 2. MIDDE BAHN...
T JARROD BONTA - The Best Of Me 7"EP
Tracks: Best Of me / Blues In B-flat / I Thought I Heard You Call My Name / Too Early To Go Home
TEXABILLY ROCKERS - There`s Gonna Be A Ball...
The Texabilly Rockers bring back the swing and rockin´ sound of the late 40´s to the early 50´s.The rockabilly is influenced by the western swing. It is a simple music with a simple conception due to it´s rhythm and cheerful melody.It...