Für die Filterung wurden keine Ergebnisse gefunden!
MR. WHIZ - I Wanna Go LP
At last! The vinyl edition of this great Hillbilly Swing album!! Packaged in a deluxe foldout sleeve with one of the nicest designs ever on El Toro catalogue! Features 17 tracks, 6 more than the CD version!!! Track listing: SIDE A I...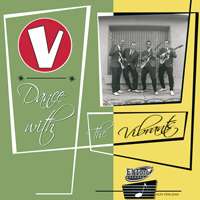 VIBRANTS - Dance With LP
Listening to our friends, The Vibrants rendition of our "King Of The Surf" make us proud that this fine group of talented young men has done such a great job capturing the spirit of Surf!! To hear our song perfomed with such VIBRANT...

WILLIAMS Jr., HANK-The Pressure Is On LP + CD
Originally from 1980! Re-release on vinyl + full album on CD! Feturing the hits: A Country Boy Can Survive / All My Rowdy Friends (Have Settled Down) / The Pressure Is On
CHILDISH, BILLY - Archive From 1959 3-LP
Billy Childish has been releasing records, painting, writing poetry and generally doing his own thing for the past 32 years. He first took to the stage back in October 1977 with seminal punk garage band The Pop Rivets, they split after...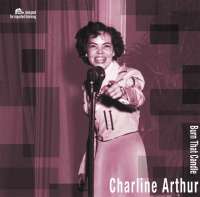 ARTHUR, CHARLINE - Burn That Candle LP
Charlene Arthur, the country music rebel! - In the mid-Fifties, women country singers took their cue from Kitty Wells. Then came Charline Arthur who burst forth from a rowdier universe, a place where the boogie was woogied, diamonds were...

WILLIAMS Jr., HANK-Habits Old And New LP & CD
Outlaw/Country album from 1980! Re-release on vinyl + full album on CD included! Featuring the hits DINOSAUR / KAW-LIGA / THE BLUES MAN / IF YOU DON'T LIKE HANK WILLIAMS
DICE FOR LIGHTS - Never Close My Eyes 7"EP ltd.
One hell of a great Punkabilly band from Japan, Dice For Lights! This limited and handnumbered E.P. (555 copies) delivers 4 songs: DxFxL Never Close My Eyes Video Killed The Radio Star King Rat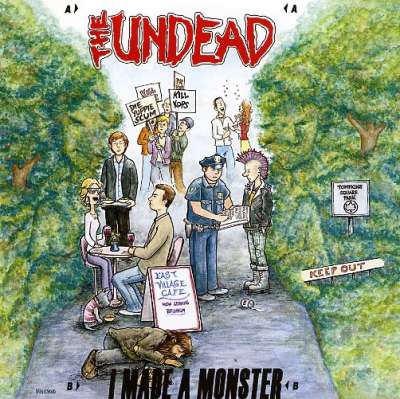 UNDEAD, THE-I Made A Monster 7"EP
Tracklisting: I Made A Monster / Sometimes You Gotta Laugh At Yourself / I Go Ape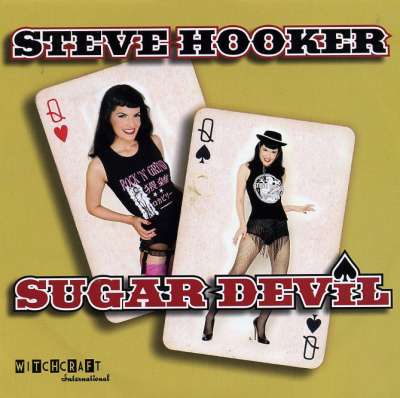 HOOKER, STEVE-Sugar Devil 7"EP
3-track 7"EP from the legendary Rockabilly-Blues artist Steve Hooker! Tracks: Sugar Devil / 40 Dollar Picture In A Priceless Golden Frame / Stagger Lee Is Back
KITTY IN A CASKET - Horror Express LP black
Black vinyl / schwarzes vinyl Tracklisting: Intro Horror Express Bride Of The Monster Moonlight Massacre Since You Are Dead Space Invaders My Cannibal Paradise Under Your Bed Bloody Lovesong Under Ghost Towns Moon Nekrophilian Love Sweet...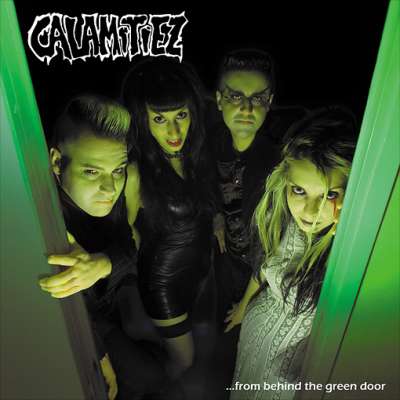 CALAMITIEZ - ...From Behind The Green Door LP
Best of vinyl album ltd. to 500 copies from these spanish Psychobilly cats and kittens!! All tracks are taken from their two CD's on Crazy Love plus one vinyl bonus track: Horror Business! Tracklisting: I Don't Need You Anymore / Evil...

SHANGRI-LAS - Remember (Walking In The Sand) LP
20 tracks on this nice re-issue LP from this popular vocal Girl group! Leader Of The Pack / Love You More Than Yesterday / Hate To Say I Told You So / Never Again / You Cheated, You Lied / He Cried / I'm Blue / Take The Time / I'll Never...