Für die Filterung wurden keine Ergebnisse gefunden!
LEWIS, NIGEL AND THE ZORCHMEN - Ain't What I...
LEWIS, NIGEL & THE ZORCHMEN-Ain't What I Call Rock 'n' Roll LP! Black vinyl! Strong 2010 release from Nigel Lewis And His Zorchmen with Ginger Meadham (ex-Meteors, Ricochets) and Doyley (Guitar Slingers, ex-Demented Are Go, ex-Klingonz)!...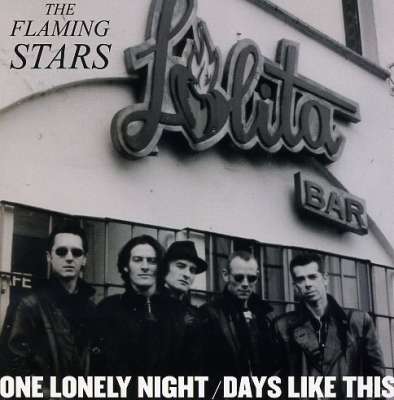 FLAMING STARS-One Lonely Night 7"
One Lonely Night / Days Like This These songs are not available anywhere else. The band is fronted by singer and keyboard player Max Décharné, former drummer with Gallon Drunk, who is also the author of four books and a regular...
SIR BALD'S HAIRY GUITAR - Same LP
SIR BALD DIDDLEY "Sir Bald's Hairy Guitar" LP-BR097 What can we say about this band? Other than it features three of Britain's most prominent and talented rock'n'roll musicians, whose individual musical histories take in the best British...

EXCELLOS-Jump 7" noPS
EXCELLOS 7"! no Picture sleeve! Tracks: Jump / Cold, Cold Coffee The hardest Rockin low down dirty Rockin-Blues to come out from the U.K.!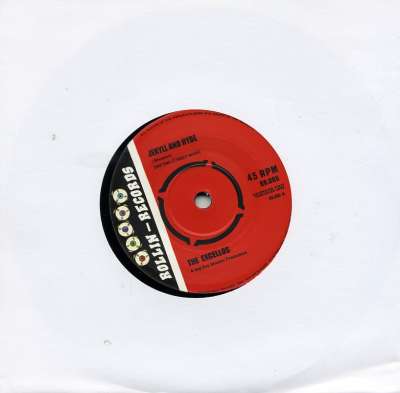 EXCELLOS - Jekyll And Hyde 7" noPS
EXCELLOS 7"! no Picture sleeve! Tracks: Jekyll And Hyde / Scratch 'n' Sniff The hardest Rockin low down dirty Rockin-Blues to come out from the U.K.!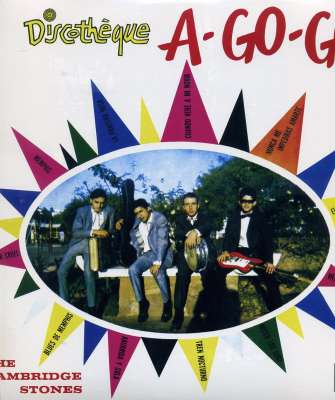 CAMBRIDGE STONES - Discotheque A-Go-Go 10"LP
Mexico is a bottomless mine of rock n roll, beat and surf gemstones. Originally from Monterrey, Nuevo León, The Cambridge Stones are one of those obscure jewels. Discos Coro released their only album, Discotheque A-Go-Go, a completely...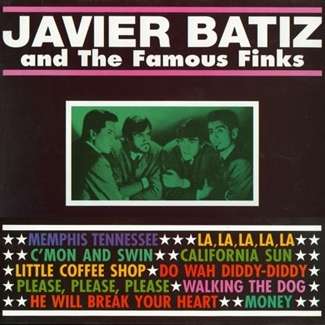 Javier Batiz & The Famous Finks -Javier Batiz &...
One of the best mexican GARAGE records of the sixties. Covers of The RIVIERAS, CHAMPS, and TRASHMEN. All golden age numbers such as "California Sun", "Walking The Dog", "Diddy Wah Diddy", "Memphis", "La, la, la, la, la" and others...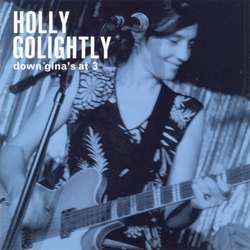 GOLIGHTLY, HOLLY-Down Gina's At Three 2 x LP
'Come on in, put your cigarettes out and have a dance' kicks off this reissue of Holly Golightly's second live album which was originally released in 2004 on CD only on the Sympathy For The Record Industry label in the USA, now finally...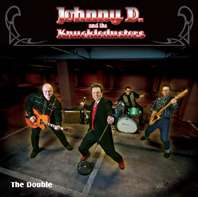 JOHNNY D. & THE KNUCKLEDUSTERS-Same 2 x 12"LP
Full armed Revival Rock'n Roll with a magic touch of rockabilly and poisonous country. Double LP set in gatefold sleeve! Ltd. edition of 487 copies! SIDE 1A: 01. WE´RE GOING TO THE PARTY 02. GOING BACK 03. ANOTHER GIRL 04. ME AND MR...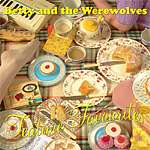 BETTY & THE WEREWOLVES - Teatime Favourites LP
Betty And The Werewolves are Laura McMahon on Vox/Guitar, Helen Short on Guitar/ Vox/Keyboards, Emily Bennet on Bass/vox and Doug McFarlane on drums. Formed in 2007 and are three girls and one boy from London and Cambridge who whoop and...