Für die Filterung wurden keine Ergebnisse gefunden!
KITTY IN A CASKET - Horror Express LP black
Black vinyl / schwarzes vinyl Tracklisting: Intro Horror Express Bride Of The Monster Moonlight Massacre Since You Are Dead Space Invaders My Cannibal Paradise Under Your Bed Bloody Lovesong Under Ghost Towns Moon Nekrophilian Love Sweet...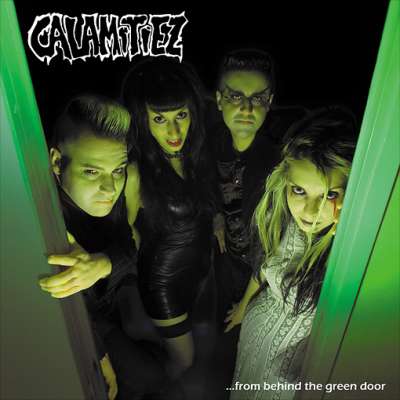 CALAMITIEZ - ...From Behind The Green Door LP
Best of vinyl album ltd. to 500 copies from these spanish Psychobilly cats and kittens!! All tracks are taken from their two CD's on Crazy Love plus one vinyl bonus track: Horror Business! Tracklisting: I Don't Need You Anymore / Evil...

SHANGRI-LAS - Remember (Walking In The Sand) LP
20 tracks on this nice re-issue LP from this popular vocal Girl group! Leader Of The Pack / Love You More Than Yesterday / Hate To Say I Told You So / Never Again / You Cheated, You Lied / He Cried / I'm Blue / Take The Time / I'll Never...

SHANGRI-LAS - Leader Of The Pack LP
20 tracks on this nice re-issue LP from this popular vocal Girl group! Give Him A Great Big Kiss/Leader Of The Pack/Bull Dog/It's Easier To Cry/What Is Love?/Remember (Walking In The Sand)/Twist And Shout/Maybe/So Much In Love/Shout/Good...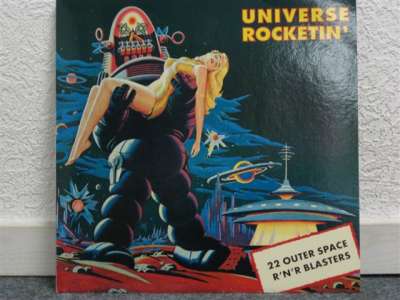 V.A. - Universe Rocketin' LP
50ies compilation with 22 tracks about rockets, martians etc etc... Dell Vaughn-Rock The Universe Jerry Engler-Sputnik Stan Beaver-I Got A Rocket In My Pocket Terry Dunavan-Rock It On Mars Rufus Shoffner-Orbit Twist.....

MOON RIVER TRIO-Same 10"LP
Authentic 50ies Rockabilly from Spain! Side A: 1 - Everybody's rockin' but me - (Turner) 2 - What can I do - (M.Sendarrubias) 3 - Rock 'n'roll fever - (Lear – Campbell) 4 - Listen to me cop - (M.Sendarrubias) 5 - Mama's little baby –...
ROY KAY TRIO - The Rhythm And Harmony Of LP
The trio plays rockabilly, hillbilly bop and early country and always has a good time doin' it. Here's their fourth album! Side A: 1- When Even Try (R.Kay Trio) 2- Starlight Alone (R.Kay Trio) 3- Everyone's In Love (R.Kay Trio) 4- She's...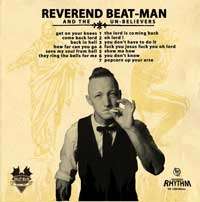 REVEREND BEAT-MAN AND THE UNBELIEVERS - Get On...
After splitting up with the Wrestling Rock'n'Roll Project "Lightning Beat-Man" Beatman is back as Reverend! TRACKLIST: get on your knees/come back lord/ back in hell/how far can you go/save my soul from hell/they ring the bells for...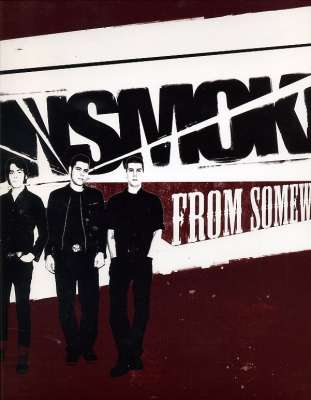 GUNSMOKE - From Somewhere LP
Debut album from this canadian 4-piece! Melodic Psycho/Neo-Billy tunes from these talented newcomers! Ltd. vinyl edition! Tracklisting: Gunfight You Always Say Tortured Soul Won't be Back Now & Then I Never Not The One Every Hour Lead...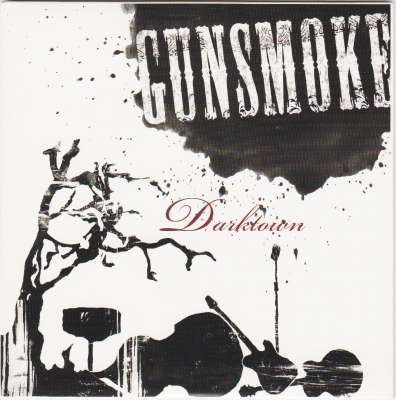 GUNSMOKE-Darktown 7"EP
3-track 7"EP from this melodic canadian Psychobilly/Neo-Rockabilly group! Tracks: Darktown / Gunsmoke / All Along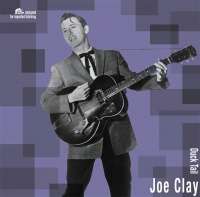 CLAY, JOE - Duck Tail LP
180 gr. Vinyl pressing! Tracklisting: 1. 1. Duck Tail 2. 2. Goodbye Goodbye 3. 3. Get On The Right Track 4. 4. Doggone It 5. 5. Cracker Jack 6. 6. You Look That Good To Me (alternate take) 7. 7. Sixteen Chicks 8. 8. Slipping Out And...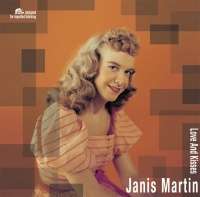 MARTIN, JANIS-Love And Kisses LP
180 gr. Vinyl pressing! Tracklisting: 1. Drugstore Rock And Roll 2. My Boy Elvis 3. Barefoot Baby 4. Let's Elope Baby 5. Love And Kisses 6. Good Love 7. Will You, Wilyum 8. Bang Bang 9. Ooby Dooby 10. All Right Baby 11. Cracker Jack 12....