Für die Filterung wurden keine Ergebnisse gefunden!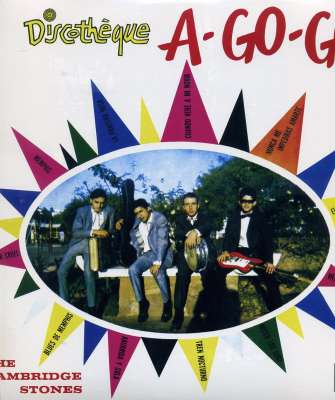 CAMBRIDGE STONES - Discotheque A-Go-Go 10"LP
Mexico is a bottomless mine of rock n roll, beat and surf gemstones. Originally from Monterrey, Nuevo León, The Cambridge Stones are one of those obscure jewels. Discos Coro released their only album, Discotheque A-Go-Go, a completely...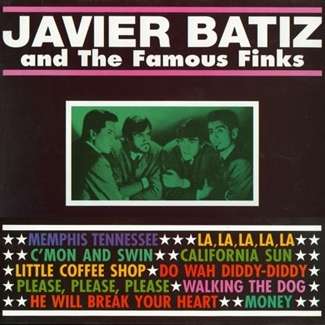 Javier Batiz & The Famous Finks -Javier Batiz &...
One of the best mexican GARAGE records of the sixties. Covers of The RIVIERAS, CHAMPS, and TRASHMEN. All golden age numbers such as "California Sun", "Walking The Dog", "Diddy Wah Diddy", "Memphis", "La, la, la, la, la" and others...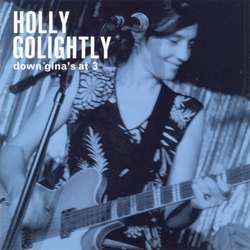 GOLIGHTLY, HOLLY-Down Gina's At Three 2 x LP
'Come on in, put your cigarettes out and have a dance' kicks off this reissue of Holly Golightly's second live album which was originally released in 2004 on CD only on the Sympathy For The Record Industry label in the USA, now finally...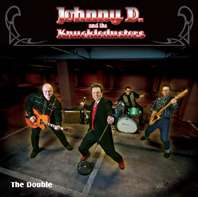 JOHNNY D. & THE KNUCKLEDUSTERS-Same 2 x 12"LP
Full armed Revival Rock'n Roll with a magic touch of rockabilly and poisonous country. Double LP set in gatefold sleeve! Ltd. edition of 487 copies! SIDE 1A: 01. WE´RE GOING TO THE PARTY 02. GOING BACK 03. ANOTHER GIRL 04. ME AND MR...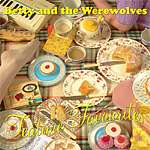 BETTY & THE WEREWOLVES - Teatime Favourites LP
Betty And The Werewolves are Laura McMahon on Vox/Guitar, Helen Short on Guitar/ Vox/Keyboards, Emily Bennet on Bass/vox and Doug McFarlane on drums. Formed in 2007 and are three girls and one boy from London and Cambridge who whoop and...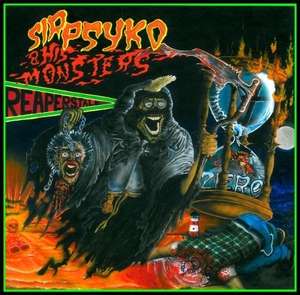 SIR PSYKO AND HIS MONSTERS - Reaperstale LP
SIR PSYKO & HIS MONSTERS - Reaperstale LP 2nd album from this hot Austrian Psychobilly band! 13 more ass kicking Psychobilly tunes, mixed and produced by P. Paul Fenech! 1. On the Road 2. King of the Swamp 3. Nightmare 4. Fucker 5. Angel...
SIXTYNINERS - Too Drunk To Truck LP
You cant miss it when two underground stars of graphic art crash together! Yes, ist Netherlands famous Cartoonist Michiel Hoving and the beautiful Graphic Designer Claudia Hek, much better known by The Sexy Country Hillbilly Southern...
HIPBONE SLIM & THE KNEETREMBLERS-Hold On...7"EP
Ltd. 4-track E.P. from Hipbone Slim And His Kneetremblers with some un-released tracks! Eye Of The Storm / Nothing Means Nothing No More / Hold On, Here I Come / Monkey On My Back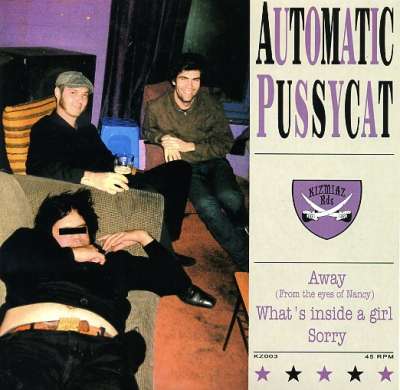 AUTOMATIC PUSSYCAT-Away 7"EP
Ltd. 7"EP with 3 tracks from Sam Pussycat (DIGGER & THE PUSSYCATS) and Jay Automatic (KING AUTOMATIC)!!! Tracks: Away / What's Inside A Girl / Sorry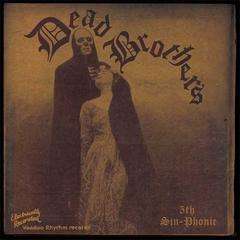 DEAD BROTHERS-5th Sin-Phonie LP
1998 the Dead Brothers started in Geneva Switzerland a Whole New Music Area. They mixed Gipsy Music with Blues Rock'n'Roll and Delinquent Jazz. They called themselves the Only Real Heavy Metal Band, sometimes they had up to 9 tubas on...
SINATRA, FRANK-Come Fly With Me LP
Classic Sinatra recordings from 1958! 1. A1: Come Fly With Me 2. A2: Around The World 3. A3: Isle Of Capri 4. A4: Moonlight In Vermont 5. A5: Autumn In New York 6. A6: On The Road To Mandalay 7. B1: Let's Get Away From It All 8. B2:...

SINATRA, FRANK-Come Dance With Me LP
Originally released in 1959! A Swing classic! 1. Come Dance With Me 2. Something's Gotta Give 3. Just In Time 4. Dancing In The Dark 5. Too Close For Comfort 6. I Could Have Danced All Night 7. Saturday Night (Is The Loneliest Night...