Für die Filterung wurden keine Ergebnisse gefunden!
PETE ANDERSON & THE SWAMP SHAKERS- Enjoy The...
PETE ANDERSON & THE SWAMP SHAKERS- Enjoy The Ride CD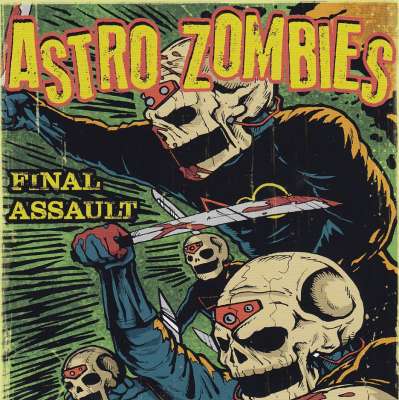 ASTRO ZOMBIES - Final Assault CD
ASTRO ZOMBIES - Final Assault CD new 2020 studio album from the french Psychobilly trio!! Tracks: I Got You / Hipster Ride / My Baby Don't Love Me / Blackouts / Our Games / Hate & Blood / Lost Swamp / Time Machine / Boys & Girls / Haters...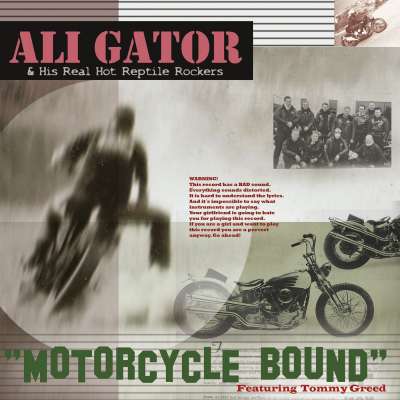 ALI GATOR AND HIS REAL HOT REPTILE ROCKERS -...
Ray Collins (leader of the HOT CLUBs and composer of hits such as Barefoot or Bye Bye Paris) publishes now under its Christian baptismal name "Ali Gator" Rockabilly noise like it since Hasil Adkins anybody did not dare to take up more....
ASTRO ZOMBIES - Frogs Legs CD
FROGS LEGS ist ein fantastisches neues Album des französischen Psychobilly Trios, THE ASTRO ZOMBIES! 12 Songs über Monster, Zombies, verrückte Affen und mehr! Die ASTRO ZOMBIES sind wieder "back to the roots" und präsentieren ein...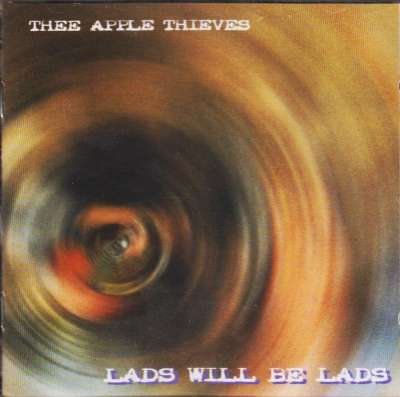 APPLE THIEVES - Lads Will Be Lads CD
Thee Apple Thieves, a Psychobilly band from Finland, have a very unique style of Psychobilly! It`s definitely worth to check them out!TRACKLIST:Rating All The Girls / Alone In The Dark / The Gods / Once We Had It All / Lucy's Garden /...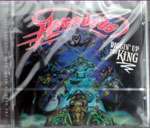 ASMODEUS - Diggin` Up the King CD
second release from this wellknown dutch Psychobilly- outfit!
ASMODEUS - Psycho On Hell`s Request CD
Dutch Psychobilly! War Hogs ~ Night Of The Demon ~ Realm Of Death ~ Let's Play A Game ~ Last Caress ~ Not A Very Nice Way ~ Psychotic Love Affair ~ I Am The Wolfman ~ Halfway To Hell ~ Bitchin' Biker ~ Another Dawn ~ All Hallow's Eve ~...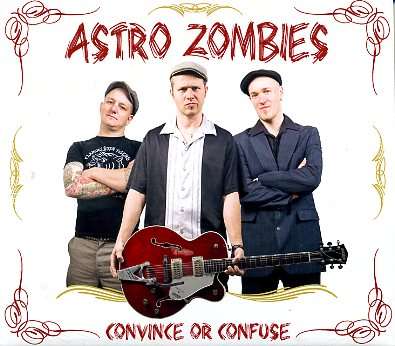 ASTRO ZOMBIES - Convince Or Confuse CD
Established in 1996 and with tours on half the planet under their belt, the Astro Zombies need no introduction to rock & roll aficionados worldwide. After the 2007 release of the much acclaimed live platter 'Burgundy Livers', the...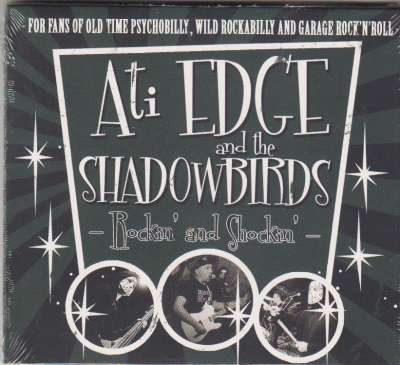 ATI EDGE AND THE SHADOWBIRDS - Rockin' And...
First full-length album from Ati Edge and his masked Shadowbirds! Oldschool Psychobilly meets wild Rockabilly and Garage Rock'n'Roll!! Tracklisting: Highway Monster Down Down Down Unexpected A Pussycat Stole My Wax Leatherface Shake...
ACTING APES - Dirty Intentions CD
First album from Psychobilly youngsters ACTING APES! Modern Psychobilly with influences from Punk, The Living End and The Peacocks!! Tracklisting: Intro / Kiss Of A Vampire / Second Choice (feat. KITTY CASKET) / Wicked Witch Insanity /...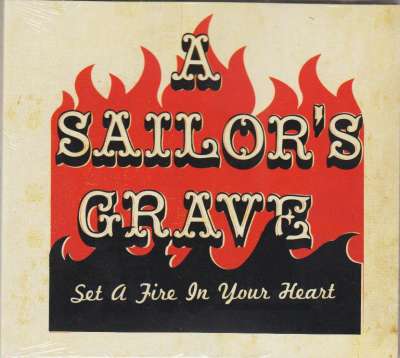 A SAILOR'S GRAVE - Set A Fire In Your Heart CD
Asskicking album from this top U.K. band, playing their very own mixture of Psychobilly meets Punk! Tracklisting: Welcome / Little Fires / Sorry It's Come To This / Diamonds / Coming Back For You / Kill Your Radio / Get Out Of Here Baby...
ASTRO ZOMBIES - The Early Years CD
The Astro Zombies were formed in 1996 and are, without any doubt, one of the hardest working Psychobilly bands in France. On this Early Years compilation, you will find their first (and only) 7"EP and their first long playing album "The...