Für die Filterung wurden keine Ergebnisse gefunden!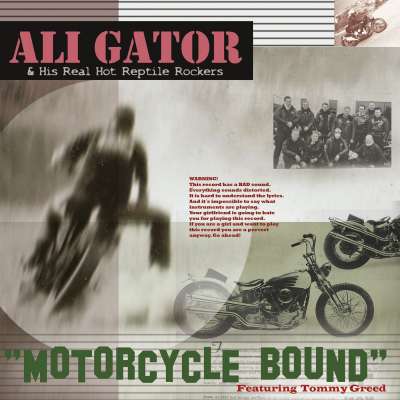 ALI GATOR AND HIS REAL HOT REPTILE ROCKERS -...
Ray Collins (leader of the HOT CLUBs and composer of hits such as Barefoot or Bye Bye Paris) publishes now under its Christian baptismal name "Ali Gator" Rockabilly noise like it since Hasil Adkins anybody did not dare to take up more....
ADIOS PANTALONES - Playtime CD
As soon as Adios Pantalones burst onto the scene they stood out. These were young lads playing fast old-fashioned psychobilly that blew yer pants off. After their 2009 demo and split album Clash Of The Primitives – the splendid platter...
ASMODEUS - Diabolique Royale CD
Dutch Psychobilly trio with their 3rd album! Phantasmo Ectoplasm Heat Ride2night Farewell 5ft. High Idiot Song The Park RnR Sexmole Heel On The Shovel Too Late Semi-Crazy The Fall
ASTRO ZOMBIES - Frogs Legs CD
FROGS LEGS ist ein fantastisches neues Album des französischen Psychobilly Trios, THE ASTRO ZOMBIES! 12 Songs über Monster, Zombies, verrückte Affen und mehr! Die ASTRO ZOMBIES sind wieder "back to the roots" und präsentieren ein...
ANGIE AND THE CARWRECKS - Half Grass CD
Too Rockabilly to be Country, too Honky Tonk to be Psychobilly, and too Punk to be Bluegrass, "Half Grass" is hard to categorize. With blazing guitar solos, thumping upright bass, killer washboard licks, and story-telling lyrics, any...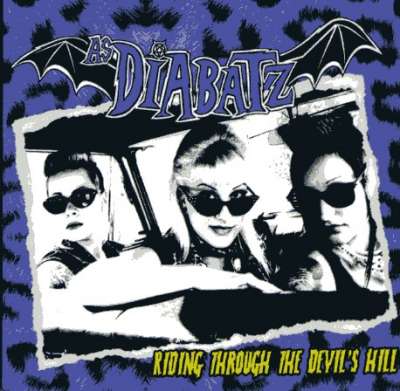 AS DIABATZ - Riding Through The Devil's Hill CD
The Brazilian psycho scene spawned a luscious rarity in 2006, when three ladies stirred up their own twist on the original style from the early eighties. Even though the big psychobilly bang happened before the zealous damsels themselves...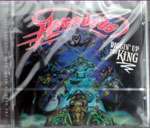 ASMODEUS - Diggin` Up the King CD
second release from this wellknown dutch Psychobilly- outfit!
ASMODEUS - Psycho On Hell`s Request CD
Dutch Psychobilly! War Hogs ~ Night Of The Demon ~ Realm Of Death ~ Let's Play A Game ~ Last Caress ~ Not A Very Nice Way ~ Psychotic Love Affair ~ I Am The Wolfman ~ Halfway To Hell ~ Bitchin' Biker ~ Another Dawn ~ All Hallow's Eve ~...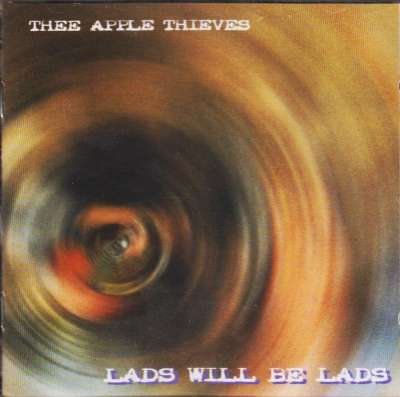 APPLE THIEVES - Lads Will Be Lads CD
Thee Apple Thieves, a Psychobilly band from Finland, have a very unique style of Psychobilly! It`s definitely worth to check them out!TRACKLIST:Rating All The Girls / Alone In The Dark / The Gods / Once We Had It All / Lucy's Garden /...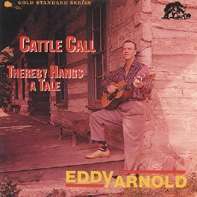 ARNOLD, EDDY - Cattle Call CD
This 25 Song Album brings together all Folk & Western Songs from 1959 to 1963 of the Crosbï of Country Music. TRACKLIST:The Streets Of Laredo/Cool Water/ Cattle Call/Leanin' On The Old Top Rail/Ole Faithful/A Cowboy's Dream/The Wayward...
ADAMS, CHARLIE - Cattin` Around CD
TRACKLIST:T.T.Boogie/Black Land Blues/Stop Your Bawling Baby/ I'm An Army Man/I Lost An Angel/Cattin' Around/Baby Let Me Kindle Your Flame/I'm A Railroad Daddy/ Before You Say I Do/ Hey Liberace!/Sugar Diet/ Waltzing With Sin/My Blue...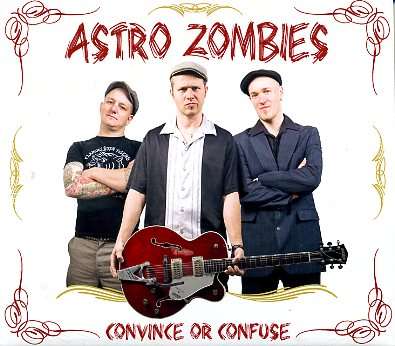 ASTRO ZOMBIES - Convince Or Confuse CD
Established in 1996 and with tours on half the planet under their belt, the Astro Zombies need no introduction to rock & roll aficionados worldwide. After the 2007 release of the much acclaimed live platter 'Burgundy Livers', the...