Für die Filterung wurden keine Ergebnisse gefunden!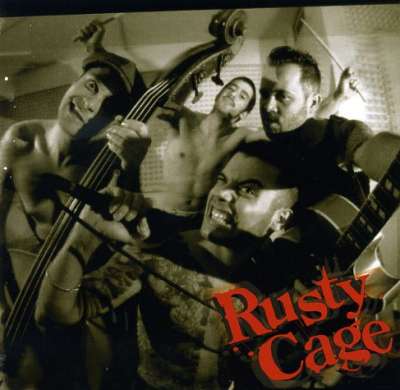 RUSTY CAGE - Same CD
...SPOOKY TALES FROM THE SWAMP... Born in the foggy swamp of the North East of Italy in 2006, playing fast old school psychobilly and sharing the stage with some great bands such as Death Valley Surfers, Calamitiez, Argies, Generation...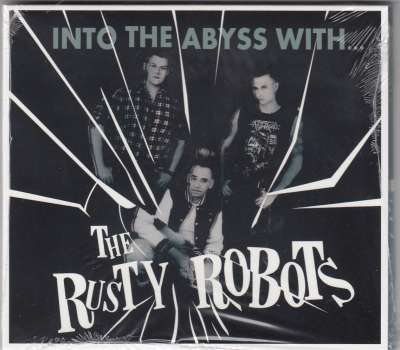 RUSTY ROBOTS - Into The Abyss With...CD
RUSTY ROBOTS - Into The Abyss With...CD 13 new tracks from this wellknown and unique Psychobilly trio! Mary Perkins Dust To Dust Everything's Just Alright Genocide Bop Sweethearts, Kisses, Bloody Knives The Death Waits In The Valley...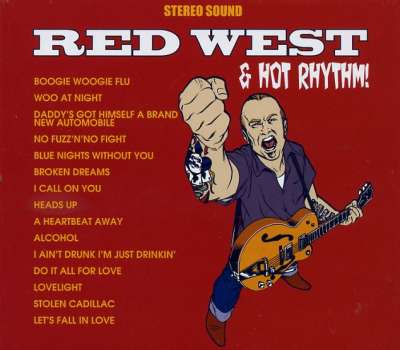 RED WEST & HOT RHYTHM - Same CD
Cool swedish Neo-Rockabilly, ex-Buckshots, ex-Psychotic Youth singer!! Boogie Woogie Flu / Woo At Night / Daddy's got himself a brand new automobile / No Fuzz'N'No Fight / Blue Nights Without You / Broken Dreams / I Call On You / Heads...
ROCKABILLY MAFIA - Wolf CD ltd.
ROCK-A-BILLY MAFIA - Wolf! live CD in a 6 page digifile! Recorded live at TWENTY FLIGHT ROCK, Hamburg, on the 12th of October 2019! Tracks: Misty Night / Sentenced To Rock / My Good Ole Days / Rockabilly Bop / Row! / Streichholz und...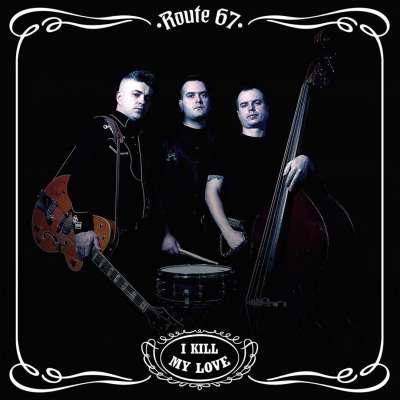 ROUTE 67 - I Kill My Love CD
2 nd long-playing album on Crazy Love Records from this very talented Neo-Rockabilly/Psychobilly trio! These guys love the Reverend Horton Heat and they combine their Psychobilly music with elements of Surf, Country, Blues and Americana...
RAY COLLINS' HOT-CLUB - When Night Comes To...
RAY COLLINS' HOT-CLUB - When Night Comes To Berlin CD digipak The 9th album by famous RAY COLLINS' HOT-CLUB and another smash hit for this amazing group of musicians! Play it loud and enjoy! Weekparty / Is This Love / Nobody But You /...
ROCKET FINS - C'Mon ! CD
The Rocket Fins are described as infectious Rockabilly riffs and surfer twang!! The band is a side-project of DEADCATS Mick & Chopper and members of the SURFDUSTERS!! Listen to their catchy and melodic rockin' sounds!! 7 tracks!!!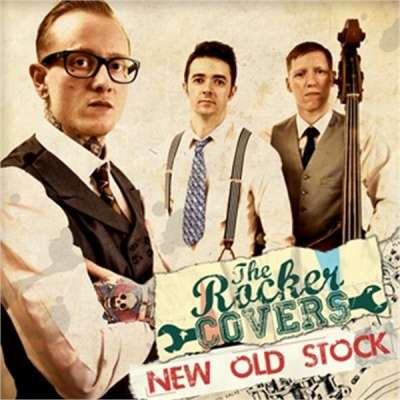 ROCKER COVERS - New Old Stock CD
Can you smell motor oil? Holy hellfire! It's those grease-monkey rockabillies The Rocker Covers back with their sophomore album - New Old Stock. If you caught their debut Revved Up then you'll have some idea of what to expect of the LP....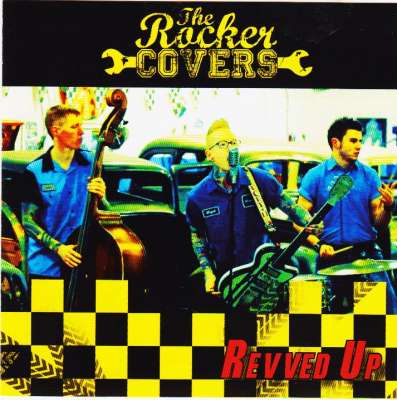 ROCKER COVERS - Revved Up CD
Rockabilly trio with Kriss Passmore (Rock-It Dogs) and Scott of the Coffin Nails! Their debut long player, "Revved Up", consisted of rocking up tempo versions of hits from the likes of Lady GaGa, Green Day, The Beastie Boys and Kings Of...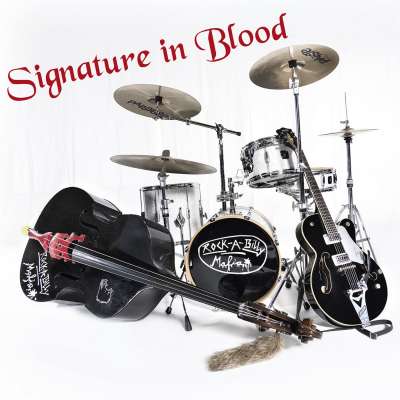 ROCKABILLY MAFIA - Signature In Blood CD
13 new tracks of germany's legendary Rockabillies THE ROCKABILLY MAFIA! Rockabilly Mafia: Signature in Blood Je oller je doller: für die Rockabilly Mafia gilt der blöde Spruch wirklich. Hatte das Trio aus Elmshorn bereits zu seinem...
RAY COLLINS' HOT-CLUB - 1 To 5 Jive CD
RAY COLLINS' HOT CLUB!! The famous Hot-Club presents their new and amazing 2017 album!! Tracks: Hot Ringtingeling Gina Martini Oh Baby Baby Bugs In My Teeth Crazy Game Called Love 1 T 5 Jive Crash 16 Freight Train Pukytime Stick It In...