Für die Filterung wurden keine Ergebnisse gefunden!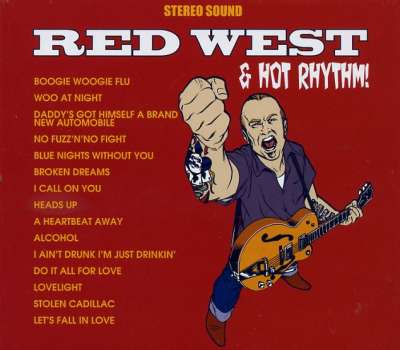 RED WEST& HOT RHYTHM - Same CD
Cool swedish Neo-Rockabilly, ex-Buckshots, ex-Psychotic Youth singer!! Boogie Woogie Flu / Woo At Night / Daddy's got himself a brand new automobile / No Fuzz'N'No Fight / Blue Nights Without You / Broken Dreams / I Call On You / Heads...
ROCKET FINS - C'Mon ! CD
The Rocket Fins are described as infectious Rockabilly riffs and surfer twang!! The band is a side-project of DEADCATS Mick & Chopper and members of the SURFDUSTERS!! Listen to their catchy and melodic rockin' sounds!! 7 tracks!!!
REVEREND HORTON HEAT / SUPERSUCKERS MCD
1 –Supersuckers 400 Bucks Written-By – Reverend Horton Heat (2) 2 –Rev. Horton Heat* Caliénte Written-By – The Supersuckers* 3 –Rev. Horton Heat* 400 Bucks Written-By – Reverend Horton Heat (2) 4 –Supersuckers Caliénte Written-By – The...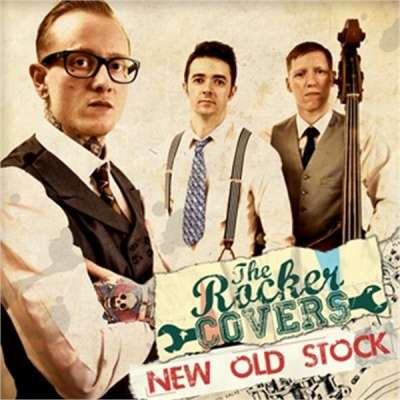 ROCKER COVERS - New Old Stock CD
Can you smell motor oil? Holy hellfire! It's those grease-monkey rockabillies The Rocker Covers back with their sophomore album - New Old Stock. If you caught their debut Revved Up then you'll have some idea of what to expect of the LP....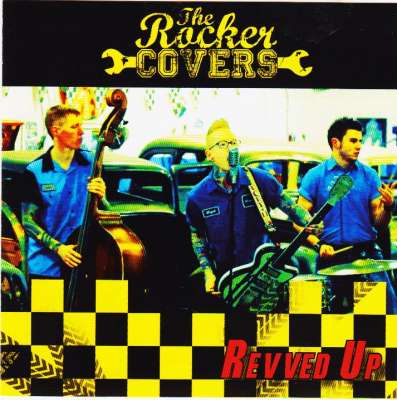 ROCKER COVERS - Revved Up CD
Rockabilly trio with Kriss Passmore (Rock-It Dogs) and Scott of the Coffin Nails! Their debut long player, "Revved Up", consisted of rocking up tempo versions of hits from the likes of Lady GaGa, Green Day, The Beastie Boys and Kings Of...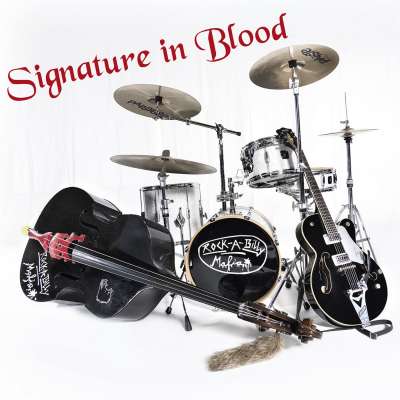 ROCKABILLY MAFIA - Signature In Blood CD
13 new tracks of germany's legendary Rockabillies THE ROCKABILLY MAFIA! Rockabilly Mafia: Signature in Blood Je oller je doller: für die Rockabilly Mafia gilt der blöde Spruch wirklich. Hatte das Trio aus Elmshorn bereits zu seinem...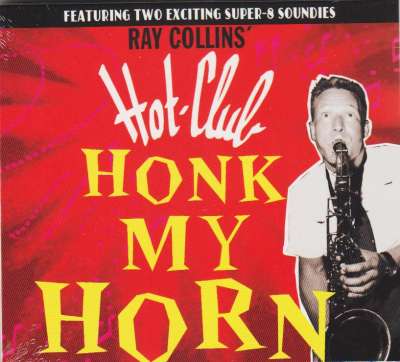 RAY COLLINS' HOT-CLUB - Honk My Horn CD
Second album from the fantastic RAY COLLINS' HOT-CLUB back in the year 2003! 1 Knock Out Boogie 2 All Alone 3 Run Baby Run 4 There Goes My Pride 5 What Did I Do Last Night 6 Mighty Hungry Man 7 Come On Over 8 Honk My Horn 9 Wedding Blues...
RAY COLLINS' HOT-CLUB - 1 To 5 Jive CD
RAY COLLINS' HOT CLUB!! The famous Hot-Club presents their new and amazing 2017 album!! Tracks: Hot Ringtingeling Gina Martini Oh Baby Baby Bugs In My Teeth Crazy Game Called Love 1 T 5 Jive Crash 16 Freight Train Pukytime Stick It In...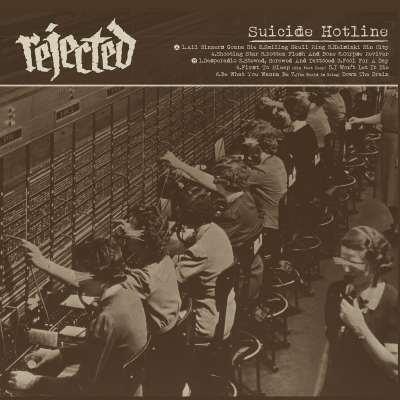 REJECTED - Suicide Hotline CD
Normal 0 21 false false false DE X-NONE X-NONE MicrosoftInternetExplorer4 SUICIDE HOTLINE is THE PunkRock'n'Roll record for psychos, punx and every other kind of outcast who grew up to the street music of the late 90's. Hailing from the...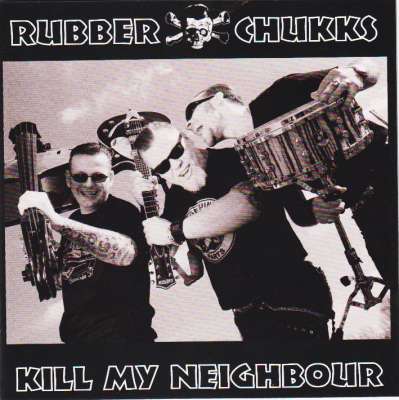 RUBBER CHUKKS - Kill My Neighbour CD
First album by powerful Rockabilly/Rock'n'Roll trio, THE RUBBER CHUKKS! 1 Intro 2 I'm Wise 3 Baby Ride 4 Sandra Lee 5 Alive 6 Going Down 7 Kill My Neighbour 8 Rockaholic's Anthem 9 Is It Love 10 Road Kill Blues 11 I Give A Shit On You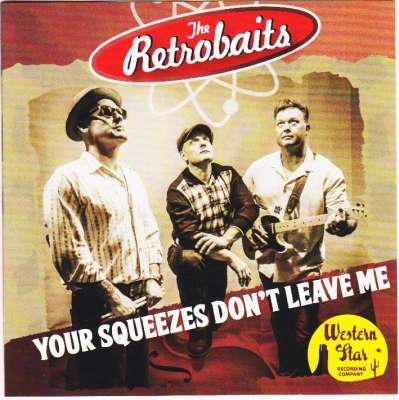 RETROBAITS - Your Squeezes Don't Leave Me CD
Classic Rock & Roll and Rockabilly from this U.K. trio! Tracks: 1. Your Squeezes Don't Leave Me 2. Old Father Time 3. I Tried, You Lied 4. Downward Spiral 5. Squeaky Clean 6. Sloppy Preserve 7. Guardian Angel Girl 8. Don't Be Long Gone...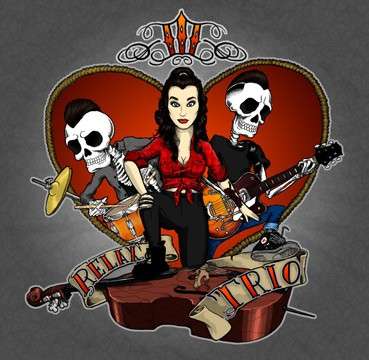 RELAX TRIO - III CD
3rd album from the young finnish Rockabilly/Rock'n'Roll trio! 1. Roxanne (The Toughest Lover) 2. Boy From The Fifties 3. Boothill 4. You Drive Me Nuts 5. Round The Horn 6. Goody Two Shoes Go Wild 7. Victory Roll 8. Moonshining 9. Folsom...