Für die Filterung wurden keine Ergebnisse gefunden!
WIGFALL, MICK & THE TOXICS - Same CD
Born in south London, Mick WIGFALL (Vocals / Double bass) started his bass-playing career at the age of 16. One of his first bands was with well known English psychobilly band Guana Batz. Then he went on to play with many other bands...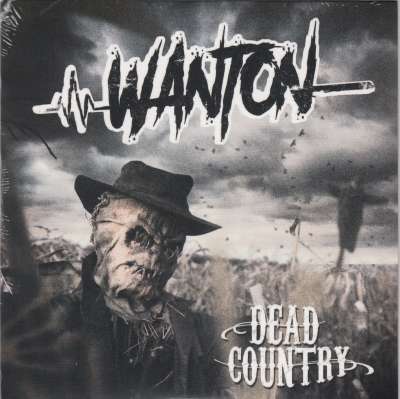 WANTON - Dead Country CD
WANTON - Dead Country CD Cardboard cover! 3rd studio album from this powerful Psychobilly/Punkabilly band from cold Finnland! Tracks: Bad News / Sorrow / Bone Orchard / Ghost Town Boy / The Good People / Dead Country / Tick-Tock Man /...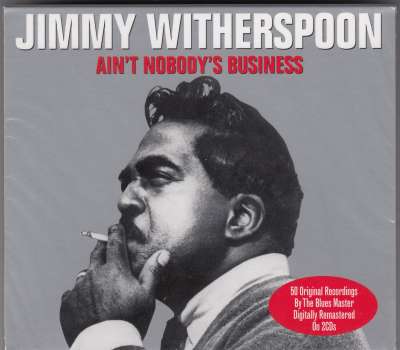 JIMMY WITHERSPOON - Ain't Nobody's Business 2CD
JIMMY WITHERSPOON - Ain't Nobody's Business 2CD 1-1Ain't Nobody's Business 1-2Spoon's Blues 1-3Then The Lights Go Out 1-4It Ain't What You're Thinking 1-5Confessin' The Blues 1-6In The Dark 1-7I'd Rather Drink Muddy Water 1-8I'm Gonna...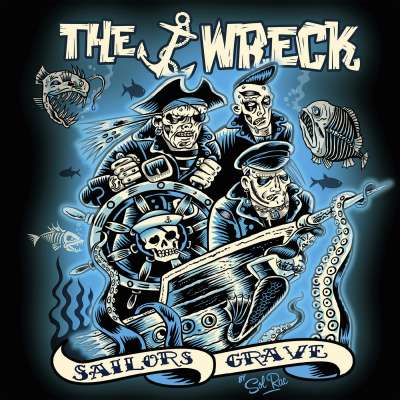 THE WRECK - Sailors Grave CD
THE WRECK - Sailors Grave CD Fun new Psychobilly trio with their promising debut album! Featuring members of The Astro-Zombies and Matt Voodoo (Ex- Mad Sin Official, Bamboula) Tracks: Axe To Beat Space Outlaw The Nosferatu Jungle Planet...
WRECK KINGS - Wrecking Machine CD
2nd strike from the Germany Psychobilly 4-piece, THE WRECK KINGS! Just back from Russia here's their new studio album with solid Psychobilly and hints of Punk and Rock'n'Roll!! Track listing: Desert Haze / The Walking Dead / Blinded /...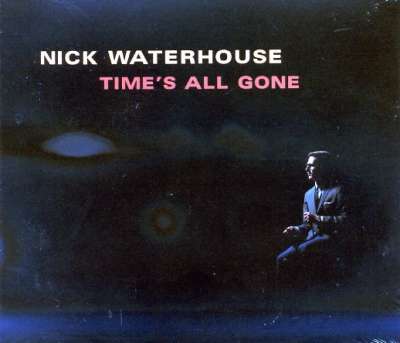 WATERHOUSE, NICK - Time's All Gone CD
Nick Waterhouse is the New Breed - a 25 year old R&B fanatic who combines an uncanny old-school sensibility with a charged, contemporary style. He joins the ranks of similar acts and producers of recent times - Mark Ronson, Amy...

WEST, SONNY-Relentless CD
British Desperate/Neo-Rockabilly.TRACKLIST:1.Come on everybody 2.Come on, let's go 3.Guitar attack 4.Relentless 5.Think it over baby 6.Almost grown 7.Jasmine 8.Icehouse 9.Take and give 10.Wyle E. Coyote 11.Blue fire 12.I'm a man 13.So...
WRECK KINGS - Under Pressure CD
Founded in 2009, the four Wreck Kings play aggressive Psychobilly, but have also some happy-go-lucky songs under their belt! No More Downhill You Suck Alcohol Today Is The Day Misery Demon In The Bottle Sick Girl Shock Around The Clock...
WIGSVILLE SPLIFFS - Same CD
Classic 80's Neo-Rockabilly from this legendary Klub Foot band! Tracks: Buzz Outta You ~ Country Lovin' ~ Wigsville Blues ~ Al Capone ~ Born To Love One Woman ~ You Don't Care ~ I Ain't Lonely No More ~ I Got A Feeling ~ If I Tell You...

WHISKEY DAREDEVILS-Introducing...CD
The 5th album from this U.S. Country-Punk-A-Billy band (ex-Cowslingers)! 01) Never Saw Johnny Cash 02) I Ain't Him 03) Left Me On A Train 04) Thicker Than Wine 05) Drive 06) The Last Guest List 07) West Akron Shakedown 08) Me And My...

WILD BOB BURGOS-Destination Rockin' CD
14 great self penned songs like 'United we stand', Nightingale Stomp', 'Spend it all' and many more. The man who sings and plays the pure, heartbeatin', exciting true Rock'n'Roll on this CD album, is really a believer in our music! To be...

WHISTLE BAIT-Switchin' With...CD
Tracklisting: SWITCHIN' IN THE KITCHEN / THE FIRST CUT IS THE DEEPEST / NIGHT AND DAY / LITTLE BITTY THINGS / HOW CAN YOU TREAT A GUY... /DON'T KNOCK IT / WEB OF LOVE / KANA KAPILA / BEDTIME TEACHER / CHEEK FLAPPER / TALK ABOUT LOVE /...