Für die Filterung wurden keine Ergebnisse gefunden!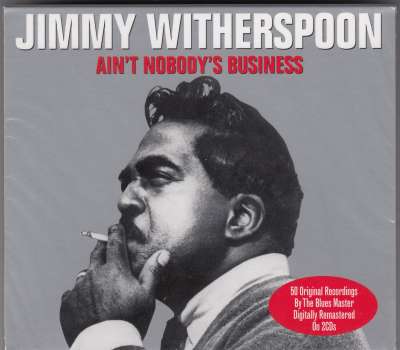 JIMMY WITHERSPOON - Ain't Nobody's Business 2CD
JIMMY WITHERSPOON - Ain't Nobody's Business 2CD 1-1Ain't Nobody's Business 1-2Spoon's Blues 1-3Then The Lights Go Out 1-4It Ain't What You're Thinking 1-5Confessin' The Blues 1-6In The Dark 1-7I'd Rather Drink Muddy Water 1-8I'm Gonna...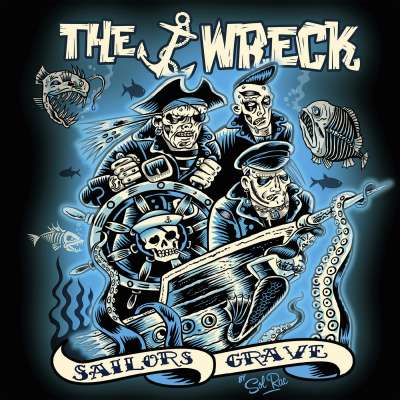 THE WRECK - Sailors Grave CD
THE WRECK - Sailors Grave CD Fun new Psychobilly trio with their promising debut album! Featuring members of The Astro-Zombies and Matt Voodoo (Ex- Mad Sin Official, Bamboula) Tracks: Axe To Beat Space Outlaw The Nosferatu Jungle Planet...
WOLFGANGS - Lovesick CD
THE WOLFGANGS - Lovesick CD female fronted Psycho/Rock'n'Roll from France! 1 Lovesick 3:15 2 Demon Running 4:15 3 No Sign 4:46 4 Angel of Death 3:26 5 Surfin' Mojito 1:57 6 Night Was so Long 3:58 7 That's Alright 2:59 8 Don't Need Your...
WRECK KINGS - Wrecking Machine CD
2nd strike from the Germany Psychobilly 4-piece, THE WRECK KINGS! Just back from Russia here's their new studio album with solid Psychobilly and hints of Punk and Rock'n'Roll!! Track listing: Desert Haze / The Walking Dead / Blinded /...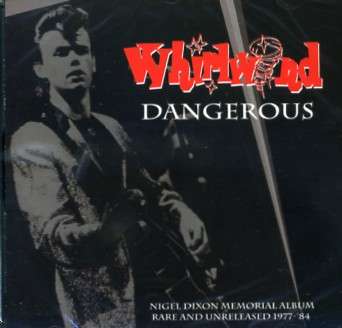 WHIRLWIND - Dangerous CD
Whirlwind - Dangerous! Rare and Unreleased 1977-'84 CD I Thought It Over / Crash The Party / Shotgun Wedding / Someone's On The Loose / Keep Away / Gang Wars / 'Til The Following Night / It Must Be Love / Wondrous Place / Jet Black...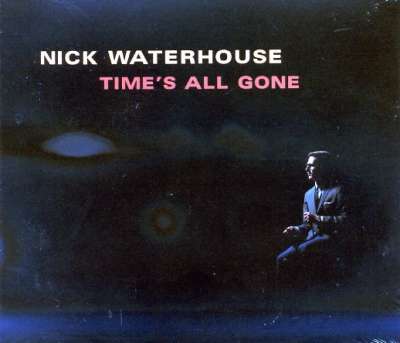 WATERHOUSE, NICK - Time's All Gone CD
Nick Waterhouse is the New Breed - a 25 year old R&B fanatic who combines an uncanny old-school sensibility with a charged, contemporary style. He joins the ranks of similar acts and producers of recent times - Mark Ronson, Amy...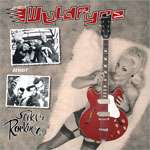 WYLDFYRE - Revisit Spike's Rockin' Four CD
7 new Rockabilly/Psycho tracks from Lutz Vegas and 7 old tracks from his former band SPIKE'S ROCKIN' 4! WYLDFYRE: 1 Foxdevils Wyld 2 Save Water, Shower With A Friend 3 Catch Them Young, Treat Them Rough 4 She Sucks (Like A Vampire) 5...

WEST, SONNY-Relentless CD
British Desperate/Neo-Rockabilly.TRACKLIST:1.Come on everybody 2.Come on, let's go 3.Guitar attack 4.Relentless 5.Think it over baby 6.Almost grown 7.Jasmine 8.Icehouse 9.Take and give 10.Wyle E. Coyote 11.Blue fire 12.I'm a man 13.So...
WIGFALL, MICK & THE TOXICS - Same CD
Born in south London, Mick WIGFALL (Vocals / Double bass) started his bass-playing career at the age of 16. One of his first bands was with well known English psychobilly band Guana Batz. Then he went on to play with many other bands...
WRECK KINGS - Under Pressure CD
Founded in 2009, the four Wreck Kings play aggressive Psychobilly, but have also some happy-go-lucky songs under their belt! No More Downhill You Suck Alcohol Today Is The Day Misery Demon In The Bottle Sick Girl Shock Around The Clock...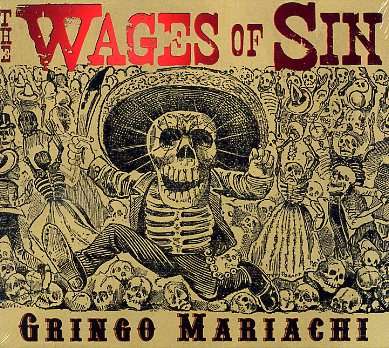 WAGES OF SIN - Gringo Mariachi CD
Great band with ex-THE SPECTRES singer/guitar player Jesse! Second album! The Wages of Sin play traditional music for non-traditionalists. They mix Celtic with country with Appalachian with rockabilly with Tex-Mex with bluegrass, and...
WIGSVILLE SPLIFFS - Same CD
Classic 80's Neo-Rockabilly from this legendary Klub Foot band! Tracks: Buzz Outta You ~ Country Lovin' ~ Wigsville Blues ~ Al Capone ~ Born To Love One Woman ~ You Don't Care ~ I Ain't Lonely No More ~ I Got A Feeling ~ If I Tell You...