Für die Filterung wurden keine Ergebnisse gefunden!
BANANE METALIK - Requiem De La Depravation CD
first album from legendary french Psychobilly band, BANANE METALIK!! 1 Banana Juice 2:21 2 Zombie 3:06 3 Rock'N'Shoot 2:08 4 Satan's Bed 4:10 5 Marche Macabre 1:50 6 Etat Sauvage 2:15 7 Requiem De La Depravation 3:43 8 Psychopathe 3:22 9...
BAD DOOLEYS - Wild Heart CD
BAD DOOLEYS - Wild Heart CD Wild Heart / Dead Man Walking / Who Do You Think You Are / Me And My Chevy / Psycho Rebels From Hell / Shark Attack / John The Fly / Hey Little Girl / Ghostfighter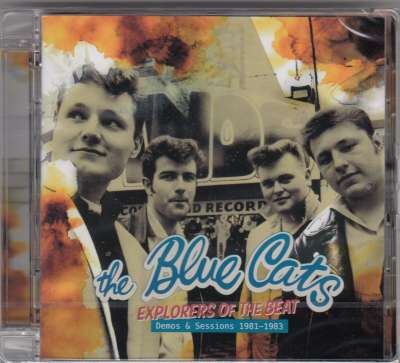 BLUE CATS - Explorers Of The Beat CD
BLUE CATS - Explorers Of The Beat CD - Demos & Sessions 1981-1983 Here is the release of the awaited compilation of old demos and sessions from the bands personal tape collection. What this collection represents is a young band searching...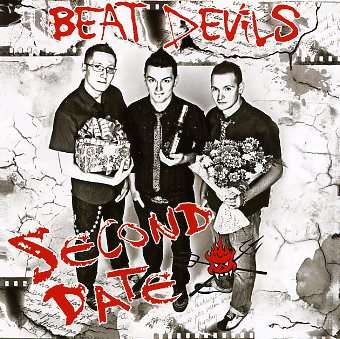 BEAT DEVILS - Second Date CD
"Second Date" - is the second album of the Russian punkabilly band from Moscow, The Beat Devils. This album shows how the sound of the band turned from neo-rockabilly into a more punky sounding billy band. Altough it wasn't a decision it...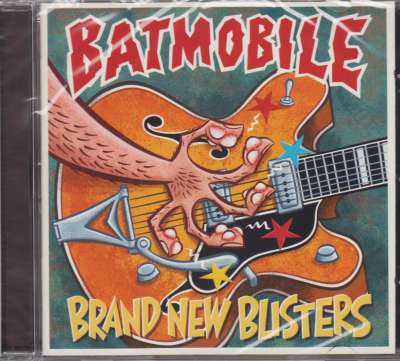 BATMOBILE - Brand New Blisters CD
Legendary dutch Psychobilly trio, BATMOBILE, is back with a new album! The first studio album since 1996!! That was about time! Hope the next one won't take another 20 years, guys! 15 new BATMOBILE tracks!! 1. BatmoManiacs 2. Rock & Roll...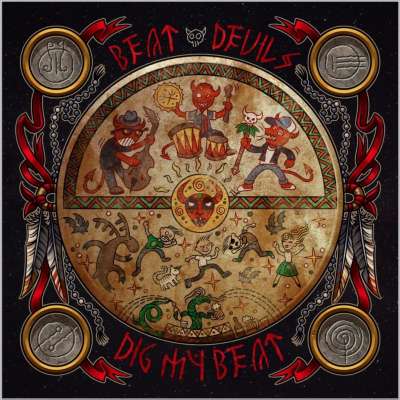 BEAT DEVILS - Dig My Beat CD
5th album from russian Neo-Rockabilly/Psychobilly export THE BEAT DEVILS!! 1 Dig My Beat 2 Andy The Frog 3 Dynamite Eyes 4 Baby's Got Me Wrong 5 Murder Of The Snowman 6 Bad Boy 7 Just A Little More Fun 8 Headless Horseman 9 I Don't Care...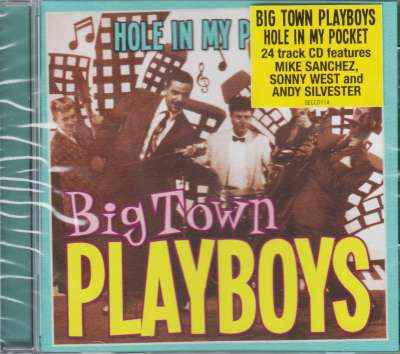 BIG TOWN PLAYBOYS - Hole In My Pocket CD
Re-release of the first BIG TOWN PLAYBOYS album back in 1985, PLAYBOY BOOGIE + the album 6 PACK from 1998! 1Hurry Baby2:16 2Chicken Shack Boogie2:31 3Happy Pay Day3:04 4Walkin'2:33 5She Walks Right In2:51 6What More Do You Want Me To...
BUTFOY, BOB - Deliverance CD
Front-man of best-selling Rockabilly band Jack Rabbit Slim has recorded a solo album with an all-star band behind him. Featuring; Darrel Higham, Alan Wilson & Rob Tyler plus many others. 1. Gene's Queen 2. Deliverance 3. Angels Will Fall...
BULLETS - Somethin' Real Good! CD
BULLETS - Somethin' Real Good! CD The Bullets are a wild rockabilly trio from London UK. Signed to Western Star Records. 1. Put Spell On Me 2. Do What I Did 3. Somethin' Real Good 4. Don't Regret Me 5. Chilli Dog Boogie 6. Ain't That...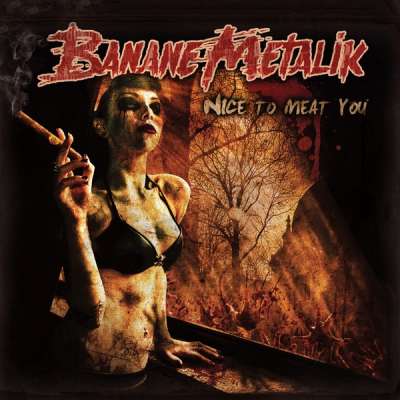 BANANE METALIK - Nice To Meat You CD
Thrid strike from the insane french Psychokillers, BANANE METALIK!! Tracklist 1 Nice To Meat You 2:50 2 Chair Et Tendre 2:29 3 Strip Or Die 2:44 4 Murder Party 2:07 5 Plan 69 From Outer Space 2:54 6 Pussycat 1:59 7 Fight La Propaganda...
BURNETTE, HUSKY - Tales From East End Blvd. CD
The Blues are a religion and Brian "Husky" Burnette sho nuff preaches it. You can feel the testimony as he blends Delta Blues, Rock n Roll and Electric Blues. His music is gritty, soulful, southern, low-down and dirty. Husky, who hails...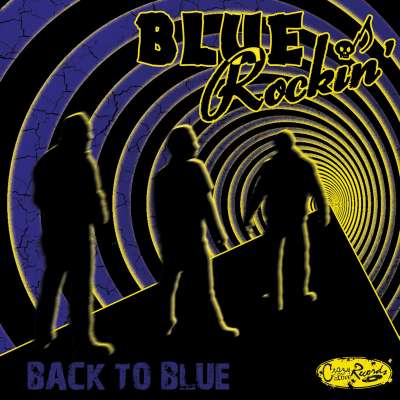 BLUE ROCKIN' - Back To Blue CD
Track listing: Deep Red Wine / Evil Eyes / I Hope You Die / Insane Thoughts / Gone Daddy Gone / Keep On Walking / Part Of The Game / One Night One Day / Wasting My Time / Serial Killer Dance / Last Goodbye / Loaded Gun 14 years on the...