Für die Filterung wurden keine Ergebnisse gefunden!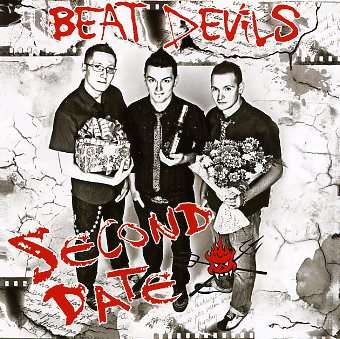 BEAT DEVILS - Second Date CD
"Second Date" - is the second album of the Russian punkabilly band from Moscow, The Beat Devils. This album shows how the sound of the band turned from neo-rockabilly into a more punky sounding billy band. Altough it wasn't a decision it...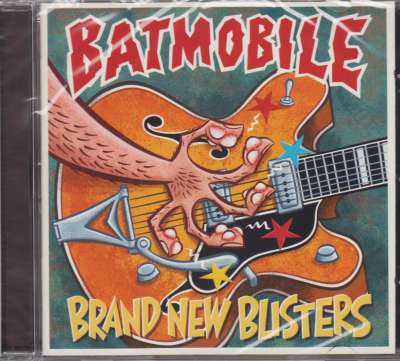 BATMOBILE - Brand New Blisters CD
Legendary dutch Psychobilly trio, BATMOBILE, is back with a new album! The first studio album since 1996!! That was about time! Hope the next one won't take another 20 years, guys! 15 new BATMOBILE tracks!! 1. BatmoManiacs 2. Rock & Roll...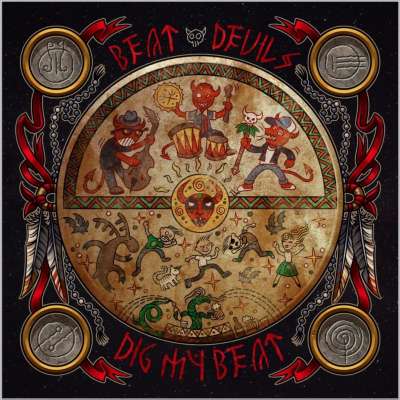 BEAT DEVILS - Dig My Beat CD
5th album from russian Neo-Rockabilly/Psychobilly export THE BEAT DEVILS!! 1 Dig My Beat 2 Andy The Frog 3 Dynamite Eyes 4 Baby's Got Me Wrong 5 Murder Of The Snowman 6 Bad Boy 7 Just A Little More Fun 8 Headless Horseman 9 I Don't Care...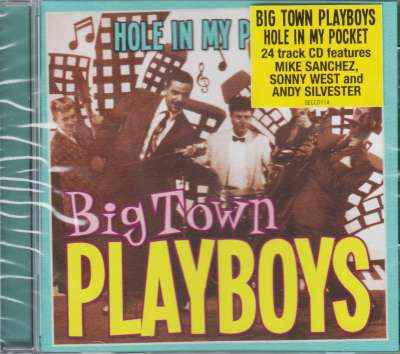 BIG TOWN PLAYBOYS - Hole In My Pocket CD
Re-release of the first BIG TOWN PLAYBOYS album back in 1985, PLAYBOY BOOGIE + the album 6 PACK from 1998! 1Hurry Baby2:16 2Chicken Shack Boogie2:31 3Happy Pay Day3:04 4Walkin'2:33 5She Walks Right In2:51 6What More Do You Want Me To...
BUTFOY, BOB - Deliverance CD
Front-man of best-selling Rockabilly band Jack Rabbit Slim has recorded a solo album with an all-star band behind him. Featuring; Darrel Higham, Alan Wilson & Rob Tyler plus many others. 1. Gene's Queen 2. Deliverance 3. Angels Will Fall...
BULLETS - Somethin' Real Good! CD
BULLETS - Somethin' Real Good! CD The Bullets are a wild rockabilly trio from London UK. Signed to Western Star Records. 1. Put Spell On Me 2. Do What I Did 3. Somethin' Real Good 4. Don't Regret Me 5. Chilli Dog Boogie 6. Ain't That...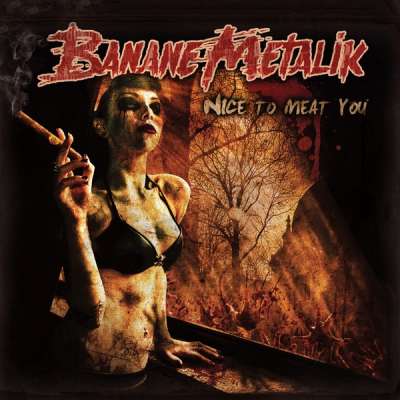 BANANE METALIK - Nice To Meat You CD
Thrid strike from the insane french Psychokillers, BANANE METALIK!! Tracklist 1 Nice To Meat You 2:50 2 Chair Et Tendre 2:29 3 Strip Or Die 2:44 4 Murder Party 2:07 5 Plan 69 From Outer Space 2:54 6 Pussycat 1:59 7 Fight La Propaganda...
BURNETTE, HUSKY - Tales From East End Blvd. CD
The Blues are a religion and Brian "Husky" Burnette sho nuff preaches it. You can feel the testimony as he blends Delta Blues, Rock n Roll and Electric Blues. His music is gritty, soulful, southern, low-down and dirty. Husky, who hails...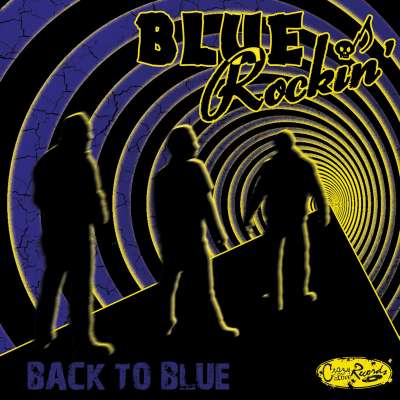 BLUE ROCKIN' - Back To Blue CD
Track listing: Deep Red Wine / Evil Eyes / I Hope You Die / Insane Thoughts / Gone Daddy Gone / Keep On Walking / Part Of The Game / One Night One Day / Wasting My Time / Serial Killer Dance / Last Goodbye / Loaded Gun 14 years on the...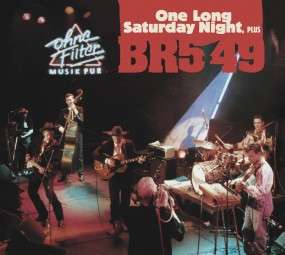 BR5-49 - One Long Saturday Night, Plus CD
When the Opry moved to the suburbs in 1974, Nashville's Lower Broadway (commonly known as Lower Broad) began to succumb to the forces of urban decay. But then, in a July 1995 'Billboard' cover story, Chet Flippo wrote about a "new scene"...
BANANE METALIK - Requiem De La Depravation CD
first album from legendary french Psychobilly band, BANANE METALIK!! 1 Banana Juice 2:21 2 Zombie 3:06 3 Rock'N'Shoot 2:08 4 Satan's Bed 4:10 5 Marche Macabre 1:50 6 Etat Sauvage 2:15 7 Requiem De La Depravation 3:43 8 Psychopathe 3:22 9...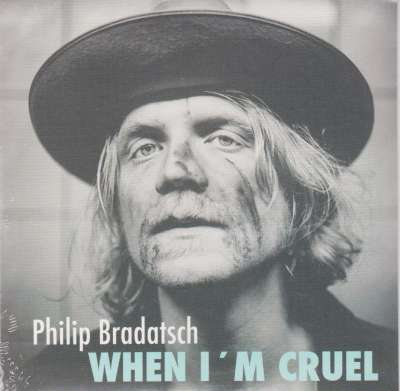 BRADATSCH, PHILIP - When I'm Cruel CD
Solo album from the DINOSAUR TRUCKERS leader, Philip Bradatsch! With an undeviating sense of the suspense which comes out of raw, plain songs with symbolic language Philip Bradatsch sings about life how it is: Dreadful, pretty, sad,...