Für die Filterung wurden keine Ergebnisse gefunden!
CRAZED, THE - Moonlight's Out CD
"Rockin' since 2000, The Crazed started as a trio, exploring the weird world of Rock n' Roll. After a year a second guitarist joined them in their haunted vault and that's how this creepy tale began. The early years went a bit chaotic...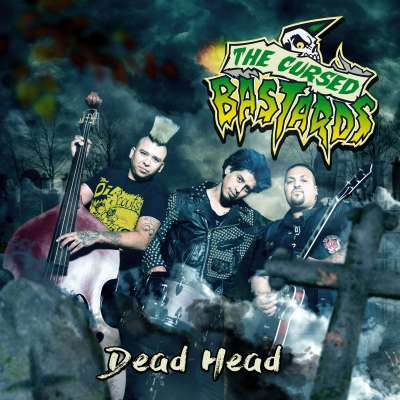 CURSED BASTARDS - Dead Head CD
Cursed Bastards is a three piece psychobilly band from Oxnard California. With members from "the cigaratz" "stop breathing" "deadbeat sinners" these three are looking to bring something new to the psychobilly scene with no intension of...
CYCLONE - The First Of The Cyclone Men CD
Re-release of the first Cyclone album on CD. Originally released on vinyl in 1989, this album presents one of the hottest italian Psychobilly bands of that time, beside the Boppin' Kids! Tracklisting: The Devil Is Knocking On My Coffin /...
COBO, MARIO - Burnin' Daylight CD
Tracks: 1 Burnin' Daylight 2 Five More Stops 3 Gradiation 4 Dune Tune 5 Third Time Lucky 6 40 Laps To Go 7 Go Get Your Mule 8 Driving My Magnatone 9 Breeze 10 String Theory 11 Barrel Of Monkeys 12 Tioman Waltz
CENOBITES - Aftermath (The Nuclear Sessions) CD
Five years it has been since the 'puzzle box' of full-length albums has been opened, but now it's time to unleash the Cenobites again and let them raise some hell with their brand new album "Aftermath (The Nuclear Sessions)"! Just like...
CASH, JOHNNY - Out Among The Stars CD
Out Among The Stars Baby Ride Easy (Duet With June Carter Cash) She Used To Love Me A Lot After All I'm Movin' On (Duet With Waylon Jennings) If I Told You Who It Was Call Your Mother (Written By Johnny Cash) I Drove Her Out Of My Mind...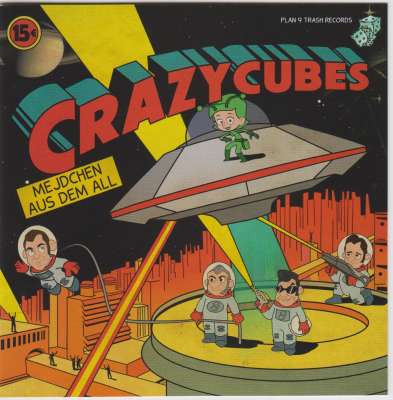 CRAZY CUBES - Mejdchen aus dem All CD
Great new album from this long standing Rockabilly act from Austria!! Tracks: Mejdchen Aus Dem All Death Rays (From Outher Space) Captain Kilo - Suoerhero Pretty Eyes Cat Called Domino (She Wore) Tight Blue Jeans My Only Chick Ich Geh'...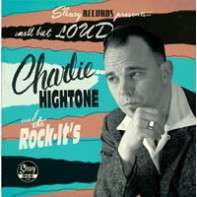 CHARLIE HIGHTONE AND THE ROCK IT'S - Small But...
Powerful but authentic Rockabilly from Charlie Hightone and his Rock-Its, who have gone to become one of the most popular bands on the European Rockin' scene. Their early releases have been packing the dancefloors with boppers, and this...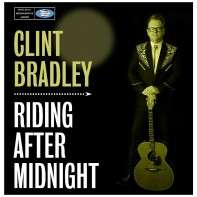 CLINT BRADLEY - Riding After Midnight CD
Every singer, songwriter or musician has a seminal moment at some time in their lives. You hear or see something that makes you want to pick up an instrument and play. For Clint Bradley it was hearing Marty Robbins sing his gun fighter...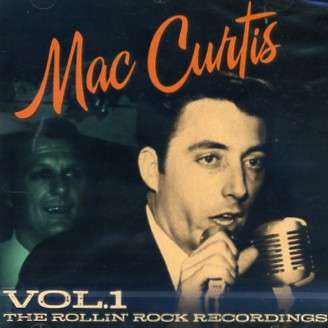 CURTIS, MACK - The Rollin' Rock Recordings...
On this CD you'll find the first two LPs 002-Ruffabilly & 007-Good Rockin' Tomorrow Mac Curtis has released on Rollin 'Rock - 25 rockin tracks from the period 1973-1975, with the energetic and persistent support of Ray Campi.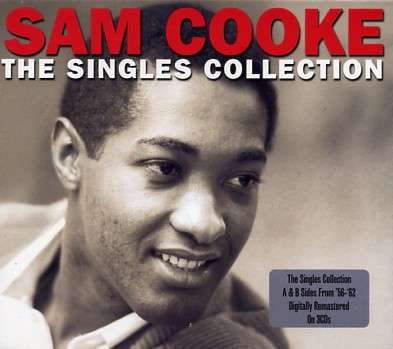 COOKE, SAM - The Singles Collection 3CD
3 CD set!! CD1 : Having a Party Twistin' the night away Chain gang Bring it on home to me Somebody have mercy Love me It's all right Nothing can change this love One more time You understand me I fall in love every day Teenage Sonata If...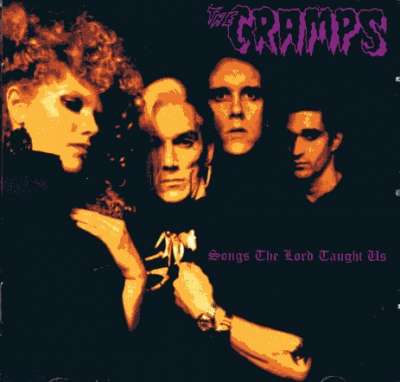 CRAMPS - Songs The Lord Taught Us CD
1 TV Set 2 Rock On The Moon 3 Garbageman 4 I Was A Teenage Werewolf 5 Sunglasses After Dark 6 The Mad Daddy 7 Mystery Plane 8 Zombie Dance 9 What's Behind The Mask 10 Strychnine 11 I'm Cramped 12 Tear It Up 13 Fever 14 I Was A Teenage...