Für die Filterung wurden keine Ergebnisse gefunden!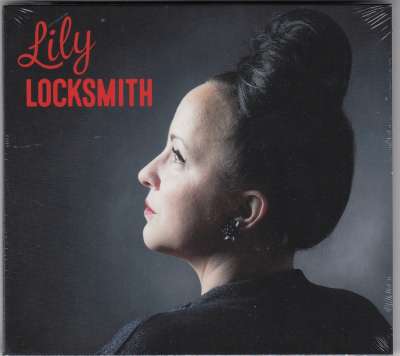 LILY LOCKSMITH - Same CD
LILY LOCKSMITH - Same CD Amazing Rocking Blues/Rockabilly from this sadly gone singer, Lily Locksmith! Tracks: When I Put The Blues On You Praying Bad Last Night Player Farther Up The Road Burnt Toast And Black Coffee You Gotta Try I...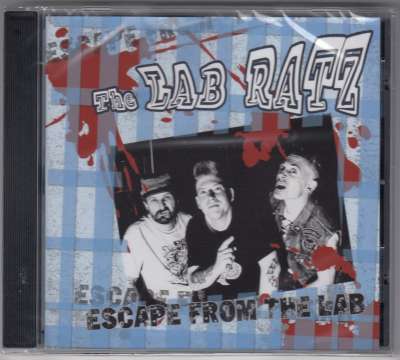 LAB RATZ - Escape From The Lab CD
LAB RATZ - Escape From The Lab CD An amazing second album from the canadian Psychobillies! Highly recommended! Oops they did it again! Those Ratz escaped from their lab and released this new 13 tracks album. Scientific experiments,...
LOUDERDALES - Songs Of No Return CD
Im Spätsommer 2009 gründete sich im wilden Westen der Republik die Band Louderdales aus einer spontanen Idee unter Freunden, geschuldet der gemeinsamen Leidenschaft für handgemachte Gitarren Musik aller Epochen. Aus den anfangs lockeren...
LARRY AND HIS FLASK - This Remedy CD
New 2018 album from this amazing Folk-Rock-Gypsy-Punk-Grass whatever quintet out of Oregon! 1.Atonement 03:29 2.Doing Fine 02:59 3.This Remedy 05:02 4.Ellipsis 03:46 5.Never All The Times 06:09 6.Begin Again 04:21 7.Hoping Again 04:38...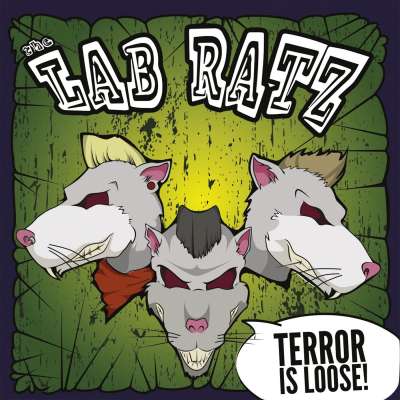 LAB RATZ - Terror Is Loose CD
Terror is Loose!!! The city is gripped by fear as escaped Lab Ratz run amok spreading their psychobilly disease! The Lab Ratz are a three piece psychobilly outfit from Montreal, Canada, who have managed to capture the frenzied intensity...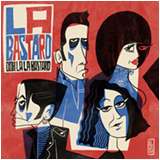 LA BASTARD - Ooh La La Bastard LP
LA BASTARD "Ooh La La Bastard" LP BR165 Picture Nancy Sinatra jamming with Dick Dale and the Gun Club at the best party of the year. If you can conjure up such an exciting and eclectic mix of 50′s rock 'n roll, 60′s surf and 80′s punk...
LUNATICS - Come Nude!! Bring Beer!! CD
3rd album from the cologne Psychobilly/Rockabilly band THE LUNATICS!! Seit über 10 Jahren schnitzen und feilen die "Lunatics" aus Köln nun schon an ihrer ureigenen Form des Psychobilly. Da wird es höchste Zeit für ein drittes Album,...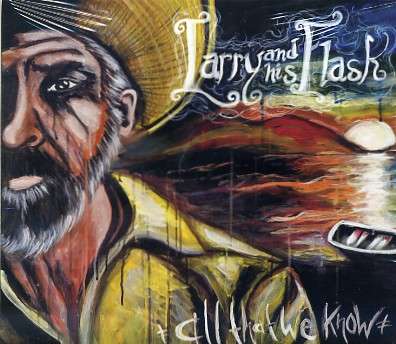 LARRY AND HIS FLASK - All That We Know CD
Furious picking, heartfelt harmonies, buckets of sweaty punk-rock attitude and epic beards from a finely tuned bunch of musicians who just happen to incite pure joy whenever and wherever they play. "All That We Know" features fourteen...
LARRY AND HIS FLASK - By The Lamplight CD
Great 2013 album from this Americana Folkpunk-Bluegrass Band! Pandemonium Out of Print Barleywine Bump The Battle for Clear Sight Log, Hearth and Ash Gone From You Home of the Slave Cruel Twist of Fate Justice and Justification Muffled...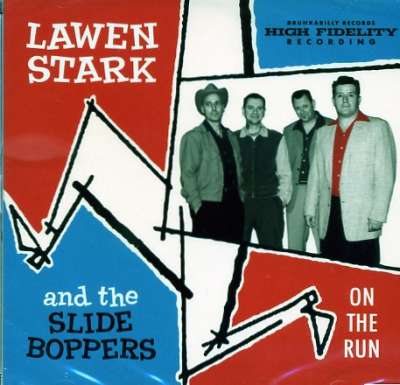 LAWEN STARK AND THE SLIDE BOPPERS - On The Run CD
Belgium is the forefront of roots and rockabilly on the European mainland since a zillion beers ago. One of the combo's to carry on this tradition is Lawen Stark and the Slide Boppers. From barroom to ballroom, in honky tonks and rocking...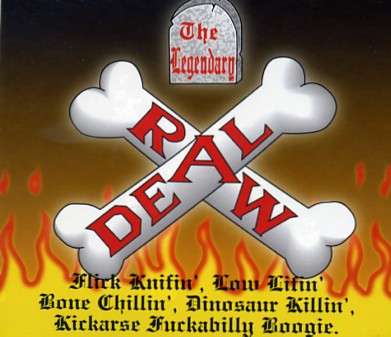 LEGENDARY RAW DEAL - Flick Knifin`, Low Lifin`..CD
Raw Rockabilly from P.Paul Fenech! TRACKLIST: If You Don't Like The Way I Rock / Button Nose / White Lightning / Red Headed Mama / The Outsiders / Honey Roll / Lover's Curse / Lonesome Baby Blues / Domino / Road Rage / Cocaine Blues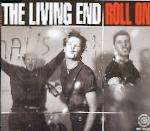 LIVING END - Roll On CD-EP
Great Aussie Punkabilly! Tracks: Roll On / Pictures In The Mirror / Sunday Bloody Sunday / I`ve Just Seen A Face / Homestead