Für die Filterung wurden keine Ergebnisse gefunden!
URBAN PIONEERS - Vehicle In Transit CD
Mix one part Texas fiddle and one part Tennessee banjo, add doghouse bass and a splash of guitar and you have one heck of a powerful punch called The Urban Pioneers. This string band hammers out a variety of original songs that encompass...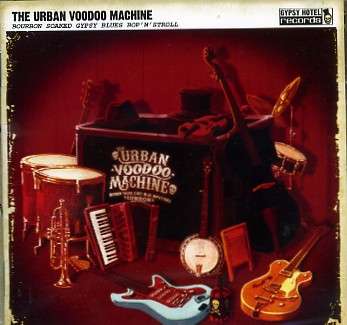 URBAN VOODOO MACHINE - Bourbon Soaked Gypsy...
1. Down In A Hole 2. Always Out 3. Down By The River 4. Stole My Dog 5. Can O' Worms 6. Oh, Lonesome You! 7. Orphan's Lament 8. No Bail Blues 9. Love Song #666 10. Killer Sound 11. Getting Hot Going Down 12. Two Ships 13. The Real...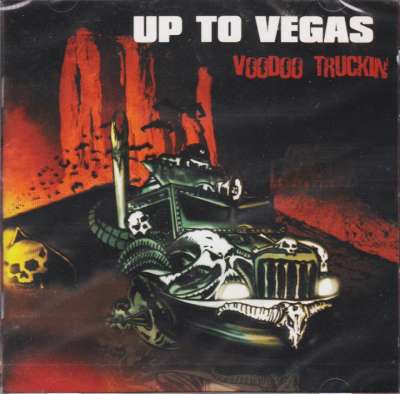 UP TO VEGAS - Voodoo Truckin CD
The first album from this hardworking german 4-piece, after their FOR ONCE AND ALL Mini CD (Crazy Love Records)! Stormy Punkabilly/Psychobilly with guest appearances of Tex Morton (MAD SIN) and Uli (CHURCH OF CONFIDENCE).Tracklisting: NW...

URBAN JUNIOR-Two Headed Demon CD
Guitar! Synth! Drums! Megaphone! ONE MAN BAND URBAN JUNIOR " TWOHEADED DEMON" on VOODOO RHYTHM RECORDS! RECORDED IN ONE TAKE…That's why this maniac sounds live like his recordings! Urban Junior started off as a jukebox hero. Name a song...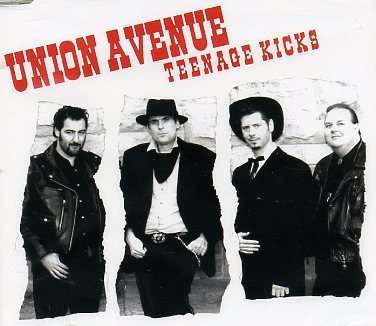 UNION AVENUE-Teenage Kicks MCD
Excellent mini CD: Teenage Kicks / Sympathy For The Devil / Feltham Prison Blues

UPTOWN SAVAGES-Rocket Drivin Daddy CD
Six piece Jive/Swing/Rockabilly Band from Milwaukee. TRACKLIST:Cadillac Baby- Can't Be Blue- Rocket Drivin' Daddy- She's Too Good For Me- Likker Blues- Back To The Blues- 13 Hours- Bottle To Your Daddy- Tiger Man- My Kinda Fun- Country...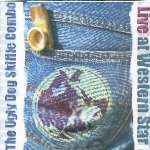 UGLY DOG SKIFFLE COMBO-Live At Western Star CD
U.K. Skiffle band with slap bass, washboard, fiddle and banjo. Featuring Wayne from Dawghouse and Neil from Shock Therapy!Tracklisting: Don't You Rock Me Daddy-O / Rocky Top / I'll Cry Instead / I'm Ready / Oh, Atlanta / Foxfire / I...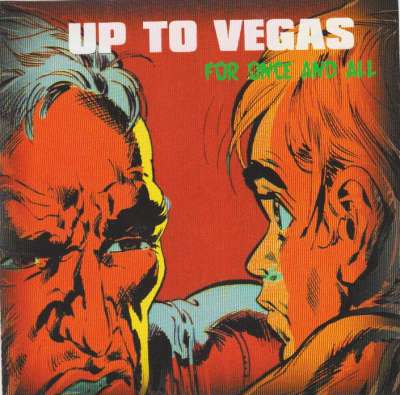 UP TO VEGAS - For Once And All CD-EP
German Punkabilly four piece! Hard and wild stuff incl. a cover from Motorhead!Tracks: Space Killers / Rocket Ride / The Hammer / The Devil Takes It's Toll