Für die Filterung wurden keine Ergebnisse gefunden!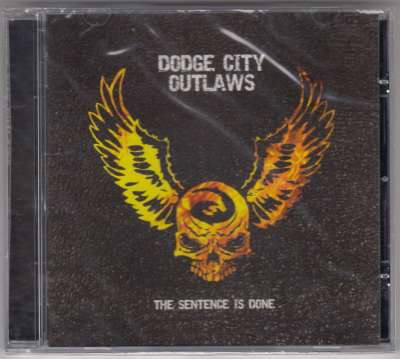 DODGE CITY OUTLAWS-The Sentence Is Done CD
Three Rockers, Petra (Slap Bass; Ex Hellbats member), Pistol 'Pierro (Guitar/Lead vocals) and Mad Cow (Drums), decided to start another Rock'n'Roll adventure…The Dodge City outlaws were born!!! If you wanna hear a mighty, sharp and hard...
DEATHROW - Thirsty Beat CD
DEATHROW - Thirsty Beat CD Great Neo-Rockabilly from Finland! Goofin Recordings 1986 - 1988: Thirsty Beat 1 Deathrow*– Loves Not Fair 3:27 2 Deathrow*– Can't Buy Me Love 1:56 3 Deathrow*– Love Story 3:23 4 Deathrow*– Only Lies 1:46 5...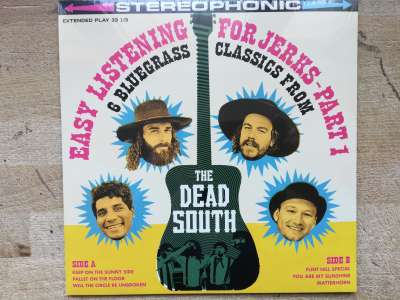 DEAD SOUTH - Easy Listening For Jerks - Part 1 CD
DEAD SOUTH - Easy Listening For Jerks - Part 1 CD Tracks: Keep On The Sunny Side Pallet On The Floor Will The Circle Be Unbroken Flint Hill Special You Are My Sunshine Matterhorn
DEAD SOUTH - Easy Listening For Jerks - Part 2 CD
DEAD SOUTH - Easy Listening For Jerks - Part 2 CD Tracks: Yahoos & Triangles (Intro) People Are Strange Chop Suey We Used to Vacation Help Me Scrape the Mucus Off My Brain Saturday Night 96 Quite Bitter Beings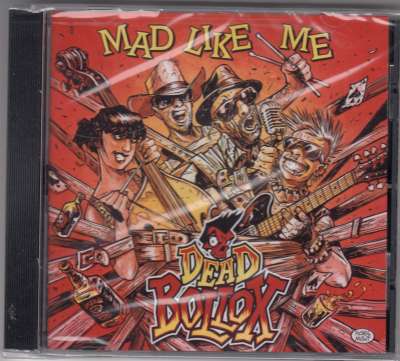 DEAD BOLLOX - Mad Like Me CD
DEAD BOLLOX - Mad Like Me CD Wild Punkabilly from France! Tracks: Intro / Mad Like Me / Dirty Shoes / One More Jack / Devil's Tail / Jacky / Sometimes / Chainsaw / New Blood / What The Hell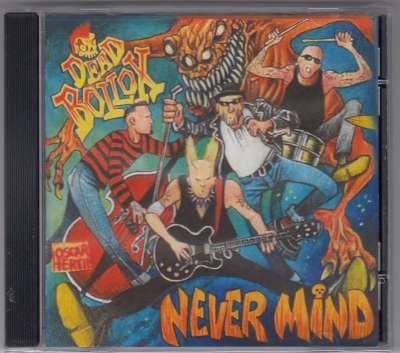 DEAD BOLLOX - Never Mind MCD
French Psycho/Punkabilly group with their selfreleased mini CD! Tracks: Mr. le Directeur / Back For You / Blood Train / Honey Cover art by Mr. Oscar Hertin!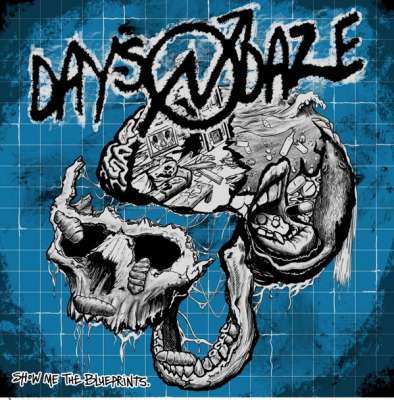 DAYS N DAZE - Show Me The Blueprints CD
Veteran "thrashgrass" band Days N Daze has spent more than a decade doing it themselves in a way few can match. From the beginning, Whitney Flynn (vocals/trumpet) and Jesse Sendejas (vocals/guitar) have forged their own path—playing...
DEAD SOUTH - Illusion & Doubt CD
Great 2nd album by canadian modern Hillbillies, THE DEAD SOUTH! A1 Boots A2 Every Man Needs A Chew A3 Dead man's isle A4 Smoochin' In The Ditch A5 One Armed Man A6 The Good Lord B1 Delirium B2 Miss Mary B3 Time For Crawlin' B4 The...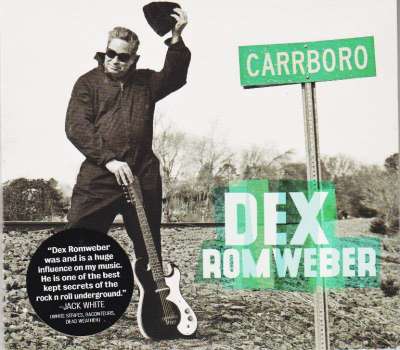 DEX ROMWEBER - Carrboro CD
"This record is simply a sum total of my whole life and what I've become as of right now. Josh White, Django Reinhardt, Big John Taylor, Elvis ... I mean they all LIVE in me!" --- DEX The album plays like the jukebox at the full service...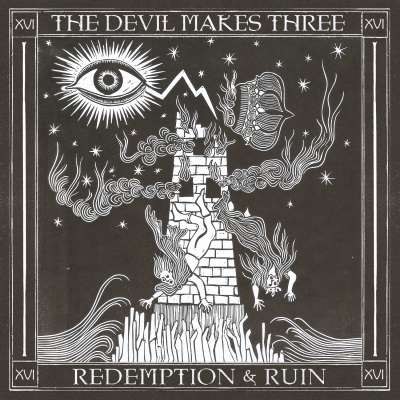 DEVIL MAKES THREE - Redemption And Ruin CD
Redemption & Ruin is a concept project of 12 hand-picked songs that bring fans in on the repertoire and legacy that have inspired The Devil Makes Three from before they founded the band. Divided in to two sides, the subjects of...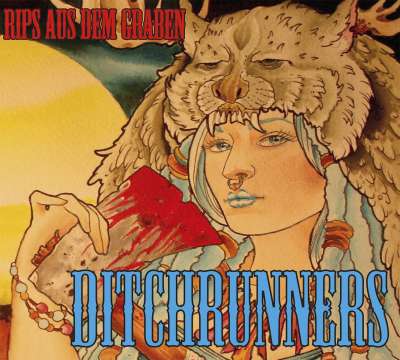 DITCHRUNNERS - Rips Aus Dem Graben CD
Accented by pro sound and lighting these are some of the finest musicians found in the Midwest… They will give you a timeless show that'll give you one good reason to stay outta jail, just to see their next show! So Ladies and gents if...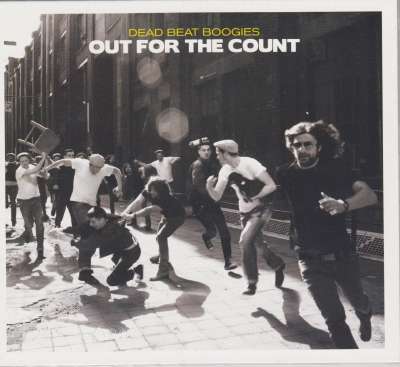 DEAD BEAT BOOGIES - Out For the Count MCD
4 tracks from the cool cologne Garage Rock'N'Roll act on a ltd. digipac! Tracks: Lucille / Dead Beat Boogie / Uncle Joe / 3AM