Für die Filterung wurden keine Ergebnisse gefunden!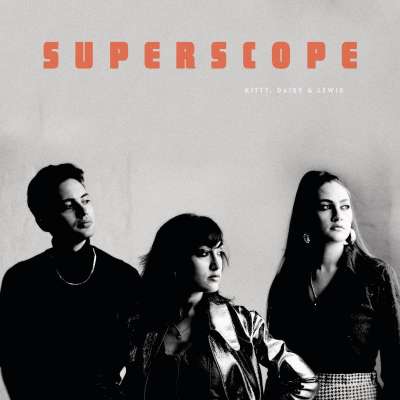 KITTY, DAISY & LEWIS - Superscope CD
Kitty, Daisy & Lewis are a British three-piece band comprising the siblings of the Durham family. Their music is influenced heavily by R&B, swing, jump blues, country and Western, blues, Hawaiian and rock 'n' roll. They are all...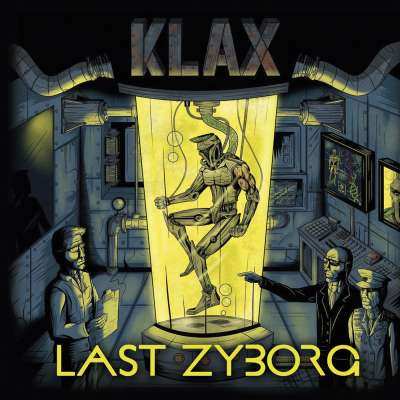 KLAX - Last Zyborg CD
"Last Zyborg" 2nd release from Texas Psychobilly band Klax. Zteben started the band in 2012 with their 1st release "Recyclebilly". They have been active non stop and fans dying for more. This release moves the band into a more aggressive...
KNUCKLES - First Fury CD
KNUCKLES - First Fury CD Amazing debut by this Psycho/Punkabilly band from Finland!! Black vinyl edition! Tracks: Intro / Mouth Wide Slut / Needlehill Outlaw / Dawn / Devils Eyes / Dust & Bones / Port Royal / Psychopath / Bad Gin /...
KING AUTOMATIC - Lorraine Exotica CD
FRENCH 'UNE HOME' GARAGE PUNKER AND RUDE BOY ORCHESTRA GOES EXOTICA FARFISA MARRACAS FUZZ GUITAR ROARING DRUMS AND A LEG FULL OF RHYTHM N BLUES The setting : a nightclub in the tropics. The walls and seating covered in midnight blue...
KOGARASHI - Same CD
New 2013 album from the Celtic Punkabilly/Rustic Stomp band KOGARASHI from Japan! 11 tracks, all in japanese language!
KILL VAN HELSING - Alien Hotrod CD
Surfing Rockabilly Voodo Trash ! TRACKLIST: Quatermass / Slacker / Destroy All Humans / The Corpse Is Cool / Monster Need Woman / Young Lovers / Baby Please Don't Go / Long Blonde Hair / No Panties On / Monster Need Woman

KING MEMPHIS-The Astonishing King Memphis CD
brilliant US Rockabilly in a variety of styles. TRACKLIST:Crazy Alien Chick / Little Joe From Chicago / C'Mon Pretty Baby / Lone Star / Mister Clean / Let It Go / She Hit Me With A Whip / '62 Ragtop / Gonna Have A Ball / Baby Baby / You...
KITTY, DAISY & LEWIS - Smoking In Heaven CD
2nd album from the family band, based in London! Rock'n'Roll, Swing, Ska, Rhythm'n Blues! 1. Tomorrow 2. Will I Ever 3. Baby Don t You Know 4. Don't Make A Fool Out Of Me 5. I'm Going Back 6. Paan Man Boogie 7. Messing With My Life 8....

KOGARASHI-Same CD
Great Rustic Stomp band from Japan with Tin Whistle, Slapbass, Mandolin, Guitar and drums! 6 tracks, all in japanese!!!
KINGS OF NUTHIN' - Get Busy Livin' Or Get Busy...
Great Boston RnR/Psychobilly/Punk Rock band with their classic first album! Let It Burn / King For A Day / Other Side Of Hope / Get Busy Livin' Or Get Busy Dyin' / Playing The Fool / Miss April / King Of Nuthin' / Boston Bound / My...

KITTRELL, CHRISTINE-Call Her Name CD
A forgotten R&B legend reborn on Bear Family! This comprehensive CD collection contains: All 15 songs originally issued on the Tennessee and Republic labels, including one with Little Richard backing her! Plus five unissued alternative...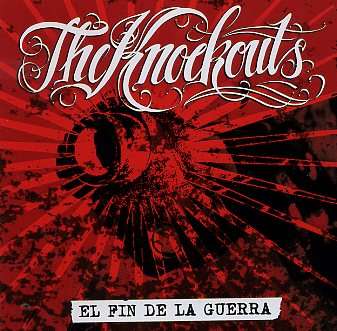 KNOCKOUTS - El Fin De La Guerra CD
Punkrock with Rock'n'Roll in the tradition of The Living End! First album from this great swedish trio, released in 2007! 13 tracks: Sheded tears / When Forgiveness Comes / Two Bleeding Hearts / El Fin De La Guerra / Love Like Death /...