Für die Filterung wurden keine Ergebnisse gefunden!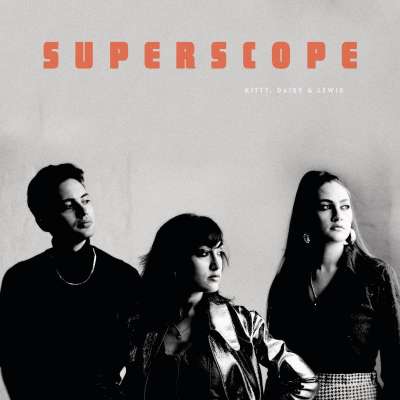 KITTY, DAISY & LEWIS - Superscope CD
Kitty, Daisy & Lewis are a British three-piece band comprising the siblings of the Durham family. Their music is influenced heavily by R&B, swing, jump blues, country and Western, blues, Hawaiian and rock 'n' roll. They are all...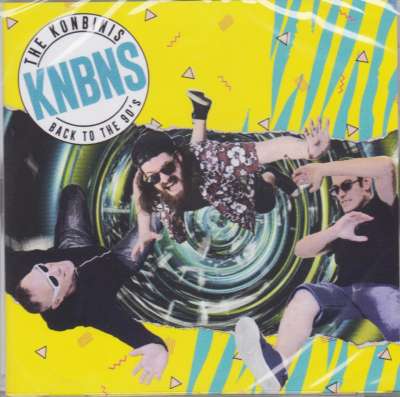 KONBINIS - Back To The 90's CD
Damn melodic Punk Rock with Slap bass! With Simon of former french band TIGHT FITTING PANTS! great stuff! 1 Back To The 90'S 2 (You Make Me Feel) Iron Lion Zion 3 Our Lives Became Slavery 4 Unemployment 5 I Don't Care At All 6 Polaroid...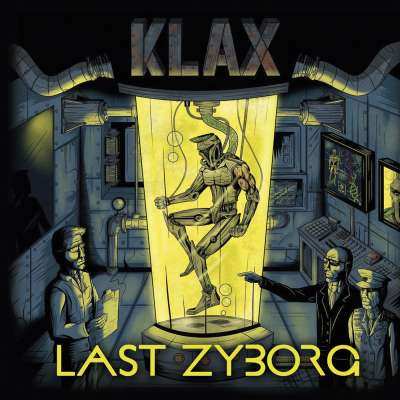 KLAX - Last Zyborg CD
"Last Zyborg" 2nd release from Texas Psychobilly band Klax. Zteben started the band in 2012 with their 1st release "Recyclebilly". They have been active non stop and fans dying for more. This release moves the band into a more aggressive...
KNUCKLES - First Fury CD
KNUCKLES - First Fury CD Amazing debut by this Psycho/Punkabilly band from Finland!! Black vinyl edition! Tracks: Intro / Mouth Wide Slut / Needlehill Outlaw / Dawn / Devils Eyes / Dust & Bones / Port Royal / Psychopath / Bad Gin /...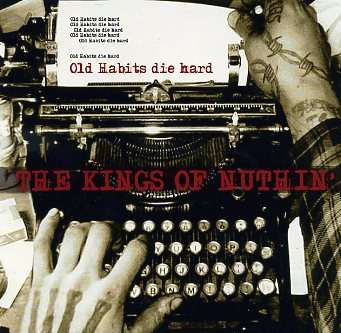 KINGS OF NUTHIN - Old Habits Die Hard CD
1. Black And Blue 02. Dead Set Again 03. New Scenery 04. Old Habits 05. Promis Not A Threat 06. The List 07. Bystander 08. No Responsibility 09. Shitsville 10. Sick And Tired 11. Silver City 12. Asleep At The Wheel 13. Man Down 14. Flake...
KING AUTOMATIC - Lorraine Exotica CD
FRENCH 'UNE HOME' GARAGE PUNKER AND RUDE BOY ORCHESTRA GOES EXOTICA FARFISA MARRACAS FUZZ GUITAR ROARING DRUMS AND A LEG FULL OF RHYTHM N BLUES The setting : a nightclub in the tropics. The walls and seating covered in midnight blue...
KREWMEN - Plague Of The Dead CD
Long time out of print, here's PLAGUE OF THE DEAD back again! 1. Plague Of The Dead 2. Steppin' Stone 3. Scream Of The Banshees 4. Jeannie, Jeannie 5. What's Wrong 6. I Can't Stop 7. Take A Little More 8. My Clock 9. Legend Of The Piper...
KATMEN - Same CD
Rock'n'Roll / Rockabilly from Slim Jim Phantom and Darrel Higham! Domino / Dark Haired Woman / A Heartache I Can't Bare / Sweet Sweet Girl / Jumpin' With Gene / Do Do Do / C'Mon Everybody / You Shouldn't Have Said That / I'm Leavin' It...
KINGS OF OUTER SPACE - How To Fly A Rocket CD
U.K. Psychobilly band with their second album! 1. P.G.I.T.U. 2. 44 3. Fall From Grace 4. Daggertrap 5. Monkey Alarm 6. Watch Me Burn 7. Creepy Crawl 8.Haunted Man 9. Smilin' Eyes 10. Cosmic Thrust 11. Long Dry Summer 12. Moon Buggy Baby...
KOGARASHI - Same CD
New 2013 album from the Celtic Punkabilly/Rustic Stomp band KOGARASHI from Japan! 11 tracks, all in japanese language!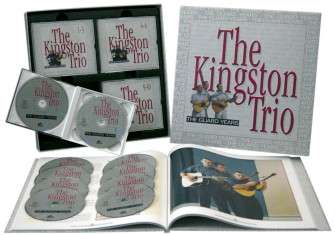 KINGSTON TRIO - The Guard Years 10-CD-Box &...
The Guard Years 10-CD-Box & 108-Page Book Das Kingston Trio war nicht bloß eine Folk Gruppe - es war ein Phänomen. Witzig, sauber und charismatisch packte das Trio die Fantasie des Publikums mit ihrem Spitzenhit Tom Dooley im Herbst 1958...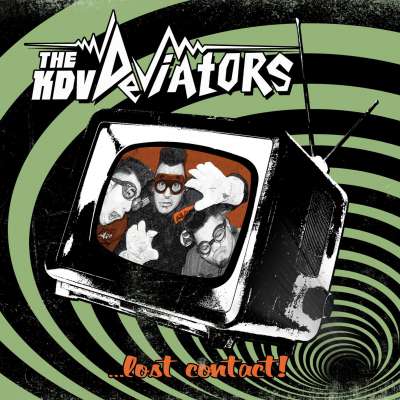 THE KDV DEVIATORS - Lost Contact CD
The KDV Deviators …Lost Contact! CD Since 1987 Koefte DeVille has been fronting psycho-punkrockabilly legends Mad Sin. On one of their countless stints across the globe the German giant ran into Ramon, the multi-instrumental man from...