Für die Filterung wurden keine Ergebnisse gefunden!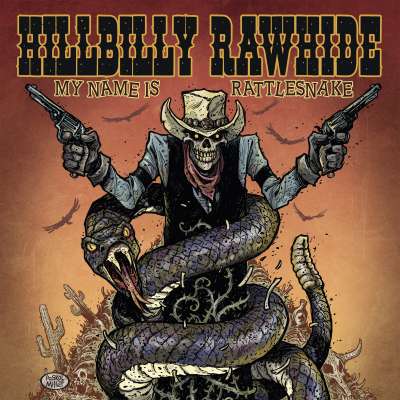 HILLBILLY RAWHIDE - My Name Is Rattlesnake CD
HILLBILLY RAWHIDE - My Name Is Rattlesnake CD This is the new 2019 album by famous brasilian Rockers HILLBILLY RAWHIDE, mixing their music with Blue Grass, Psychobilly, Outlaw Country, Honky Tonk and Rock'n'Roll! An amazing band on stage...
HILLBILLY MOON EXPLOSION - The Sparky Sessions CD
The Sparky Sessions - 11 Love Songs And Murder Ballads. Brand New Album by The Hillbilly Moon Explosion featuring Mark Sparky Phillips from Demented Are Go ! 1.Broken Love 02:42 2.Queen Of Hearts 03:14 3.Stumble through The Darkness...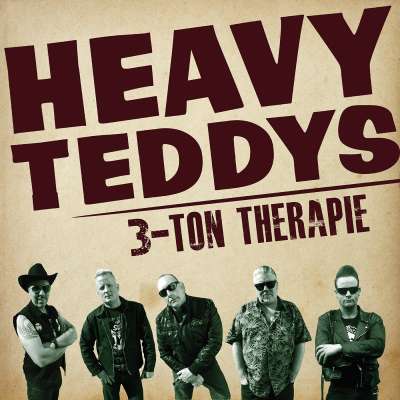 HEAVY TEDDYS - 3-Ton Therapie CD
Cult Rockabilly Band from Germany with their new 2018 album! 1 Teddygirl 2 Die Sonne Scheint 3 You're My Baby 4 Wie Siehst Du Aus 5 Freight Train Boogie 6 V8 Im Blut 7 Schau Mir Ins Gesicht 8 3 Ton Hacke Hacke 9 Meine Kleine Schwester 10...
HENRY AND THE BLEEDERS - Looking Backwards CD
This is the bands 3rd album (second for Western Star) and they have also just recorded a new EP too (see vinyl page). Henry & The Bleeders are back, better than ever and still the same solid line up. 1. H.A.T.B. 2. '87 Bound 3. I Gotta...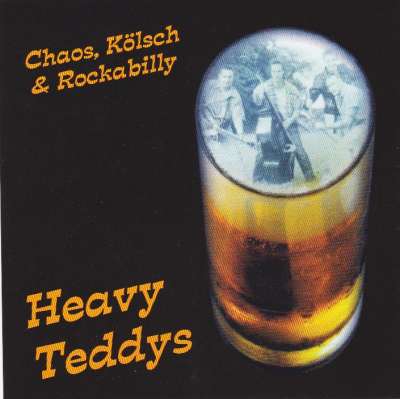 HEAVY TEDDYS - Chaos, Kölsch & Rockabilly CD
800x600 Normal 0 21 false false false DE X-NONE X-NONE MicrosoftInternetExplorer4 Twenty Flight Rock Crazy Lovin' Lederjacke Ich bin ein Mann 7 Nächte Rock / Long Blond Hair Rockabilly Party Tear It Up Die Musik die ich gern höre Oh Baby...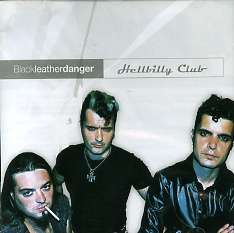 HELLBILLY CLUB - Black Leather Danger CD
1- The Cool Red Haired Maniac Polecat Man 2 -I Know Who's Bad 3- Hard Times, Crazy Minds 4- Danger 5- A Killer From Earth 6- People Are Strange 7-Trash For Everybody 8- Go On Being Bad 9- 50 Guns & 100 Men 10- The Silly & The Sick 11-...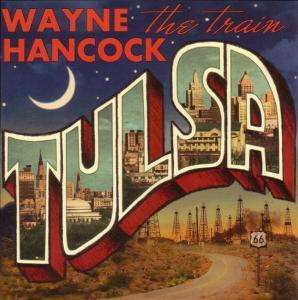 HANCOCK, WAYNE-Tulsa CD
Wayne's latest effort, Tulsa - his third for Bloodshot Records and first studio record since 2001, is a testament to the version of America he loves; one decorated with lonesome desert highways, cheap hotels, dancehalls, and lost loves...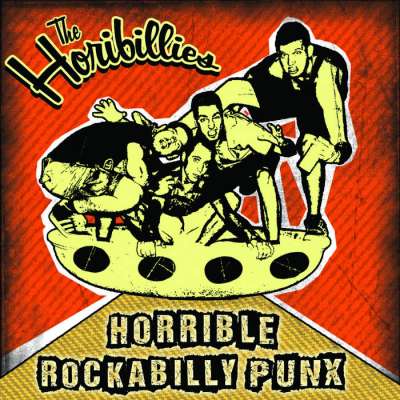 HORIBILLIES - Horrible Rockabilly Punx CD
Psychobilly from Hungary! 1.Intro 2.Date with the Butcher's Daughter 3.Attack of the Space Invaders 4.Horrible Rockabilly Punx 5.Drinkin' All Night Long 6.My Red Socks 7.Devil in these Guys 8.Rampage of Dead Men 9.Just Boozin' 10.Wrong...
HOWLIN WILF AND THE VEE-JAYS - Cry Wilf! CD
Originally released in 1986! 01. "Got a thing for you" 02. "Same old nuthin'" 03. "Ya ya" 04. "I got my eyes on you" 05. "Hello stranger" 06. "Get it over baby" 07. "Wilf's wobble" 08. "Boom boom (out go the lights)" 09. "Summertime" 10....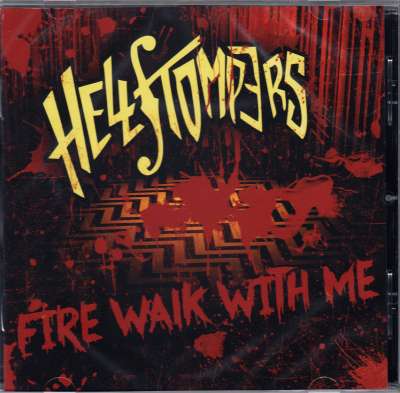 HELLSTOMPERS - Fire Walk With Me CD
Very fine Psychobilly trio from Russia with a solid album, full of melodic Psychobilly tunes and some surf and punk influences!! Tracks: Diabolical Weapon / Crazy Train / True Rebel / Mavericks / Rolling Thunder / You Really Want You...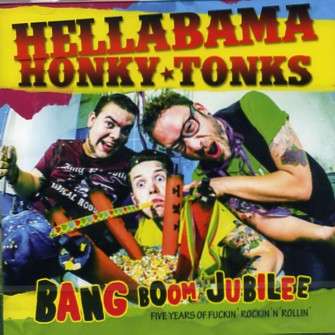 HELLABAMA HONKY TONKS - Bang Boom Jubilee CD
Young, very dynamic and still going strong with his boys so Goldi comes with your third album. Reverend Horton Heat meets Stray Cats? Actually, yes a live CD was planned with many guest musicians, lack of guest musicians then brought out...
HUNTER, JAMES - The Hard Way CD + DVD
Tour edition CD + Bonus DVD! CD 1 The Hard Way 2 Tell Her 3 Don't Do Me No Favours 4 Carina 5 She's Got A Way 6 Til The End 7 Hand It Over 8 Jacqueline 9 Class Act 10 Ain't Goin' Nowhere 11 Believe Me Baby 12 Strange But True DVD 13...