Für die Filterung wurden keine Ergebnisse gefunden!
GO GETTERS - Hot Rod Roadeo CD
Another fine 2008 release by this great swedish Rockabilly band!! 1. Welcome To My Hell (3.07) Peter Sandberg 2. Stop The Bop (2.32) Peter Sandberg 3. Ronnie D. Tribute (4.08) Peter Sandberg 4. Angel In Blue Jeans (2.58) Peter Sandberg...
GO GO CULT - We Come from Planet Goo CD
1. We Come From Planet Goo 2. Headhunter 3. I'll Be Your Sinner 4. Do The Buzz 5. God Volcano 6. It's In The Pipeline 7. Go Go Stomp 8. Reptilian 9. Paralysed By You 10. I Need My Apothecary 11. Time To Die 12. It's in the Pipeline (Slow...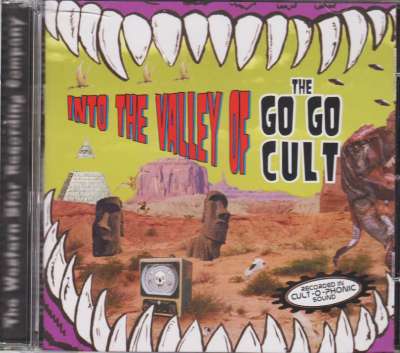 GO GO CULT - Into The Valley Of...CD
Great Garage/Psychobilly album from this UK band. All songs from the pen of front man Nigel Poole! 1. Navajo Joe 2. My Baby Drives A UFO 3. Old Nick The Revelator 4. Roller Girl Baby 5. I'll Drive 6. Devils Cowboy 7. Rocket To Neptune 8....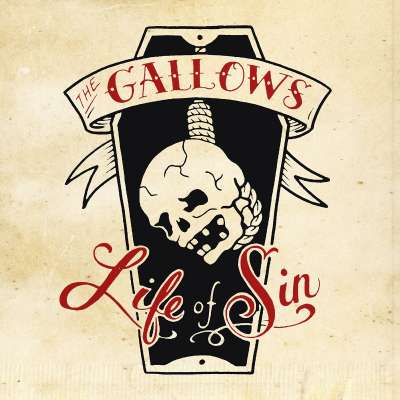 GALLOWS - Life Of Sin CD
Recorded in Portland, Oregon 2005! This is a Psychobilly sounding release! Pre-Goddamn Gallows! Ass-kicking bomb from the past! Go, get it!! Gegründet im Jahr 2004, starteten Mikey Classic (Gesang, Gitarre), Fishgutzzz (Upright Bass) und...
GODDAMN GALLOWS - Ghost Of Th' Rails CD
Re-release of the 2009 album "Ghost Of Th Rails"! This is another fantastic addition for your GODDAMN GALLOWS collection!! Tracks: Heaven Smoke Satan Ghost Of The Rails Pass The Bottle Wanders Shattered City Of Hell-A Underneath The...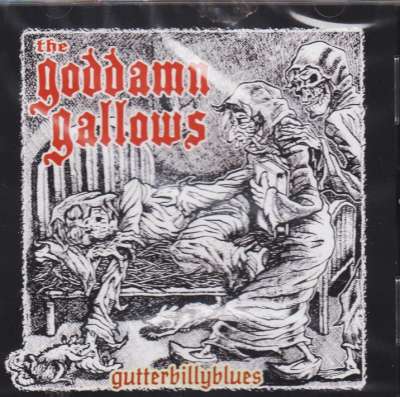 GODDAMN GALLOWS - Gutterbillyblues CD
The Goddamn Gallows formed in 2004 by founding members and Lansing/Detroit natives Mikey Classic on guitar and vocals, Fishgutzzz on upright bass, and Amanda Kill on drums -replaced by current drummer Uriah Baker (aka; "Baby Genius") in...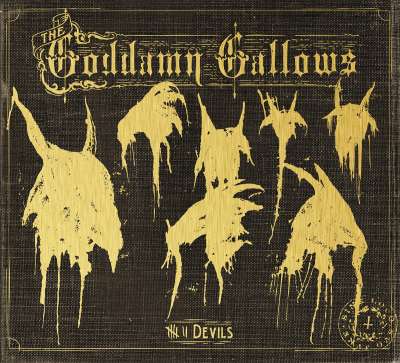 GODDAMN GALLOWS - 7 Devils CD
7 DEVILS is the third full-length studio output and it ranges from Gutterbilly Blues, Hobocore, to Gypsy Punk and Roots Rock! 16 original tracks and one cover on this wild and dirty platter! Tracklisting: 1 Ragz N Bones 2 7 Devils 3 47...
GRAVE STOMPERS - Black Leather Ghouls From...
South german Psychobilly trio, THE GRAVE STOMPERS, with their 5th studio album! Grave Stomp / Borgo Pass / Getting On / Cemetery After Sunset / Awake By The Moon / Black Leather Ghouls From Fiendsville / The Spook / Phantom Rock / Black...
GUANA BATZ - Original Albums 4CD
• The band's first four classic psychobilly albums • Plus four extremely rare radio sessions (17 tracks) recorded for legendary BBC DJ John Peel • 64 tracks on 4CDs • Excellent value clamshell box set + mini LP reproduction wallet...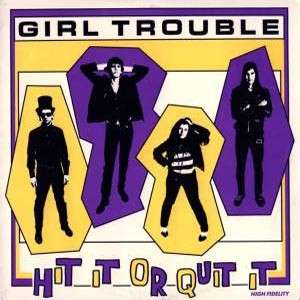 GIRL TROUBLE - Hit It Or Quit It CD
This reissue of GIRL TROUBLE's 1988 debut album, "Hit It Or Quit It" [KLP229], includes eleven original songs, one Northwest classic ("Steppin' Out" by PAUL REVERE & THE RAIDERS), and two bonus tracks exclusive to this release, "White...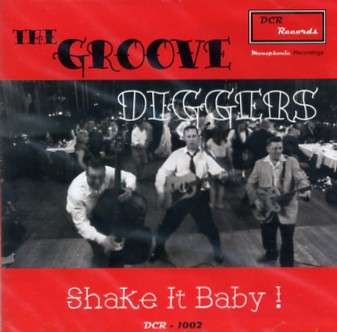 GROOVE DIGGERS - Shake It Baby! CD
Red hot and raw Rockabilly from Scotland! Here's the GROOVE DIGGERS 2nd album! She's Gone / Shake It Baby / Yes I Do / You're Gonna Treat Me Right / Turn Me Down / I Don't Want / Mama Mama Mama / Don't Mess With Me / What Ya Wanna Do? /...
GROOVE DIGGERS - Hear My Plea CD
Red hot and raw Rockabilly from Scotland! Here's the GROOVE DIGGERS 1st album! 1. I'm Gonna Catch You (1:44) 2. Piece Of Jewellrey (2:10) 3. Hard To Loose (2:23) 4. Hear My Plea (2:15) 5. Long Lean Baby (1:40) 6. Cut It Out (1:26) 7....