Für die Filterung wurden keine Ergebnisse gefunden!
VAN ORSDELS-Miami Morgue Riot! CD
Power US Psychobilly from South Florida! Straight outta the swamps of south hell, the unholy union of psycho, surf, punk and metal performed by lower-class, multi-ethnic zombies with some goddamned shiny hair! TRACKLIST: TVO Go!/ Dancing...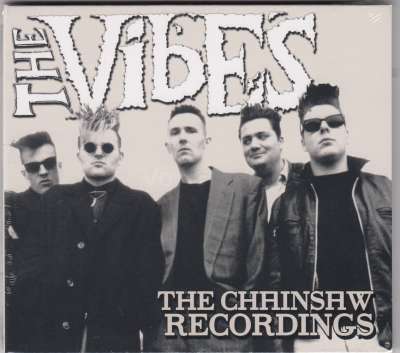 VIBES - The Chainsaw Recordings CD
VIBES - The Chainsaw Recordings CD Legendary U.K. Garage/Psychobilly 5-piece from the 80's! The digipak CD features their LP, 12"EP and 7", originally released on Chainsaw Records! WHAT'S INSIDE? Psychedelic Woman No Friend Of Mine...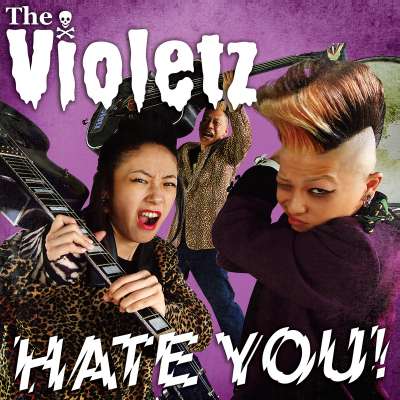 VIOLETZ - Hate You! CD
Fresh and melodic Psychobilly/Neo-Rockabilly trio from Japan with female vocals! Bass player Daisuke also leads the Japanese Neo-Rockabilly trio SWAMP RATZ. Tracks: Cruel Psycho Girl / Hate You / Perfect / Boy Like A Dead / 9099 /...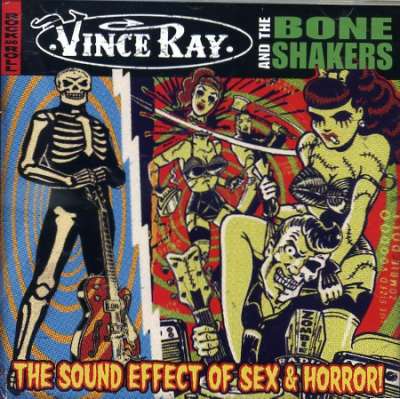 VINCE RAY & THE BONESHAKERS - The Sound Effect...
Vince Ray has his own way of combining his musical influences, playing a style likened to "Eddie Cochran colliding with Motorhead." The Boneshakers line-up is a classic rockabilly trio with guitar, double bass and drums. With the power...
VULTURE CLUB - Road Kill Cafe CD
from myspace: Some have said we sound like Tarantino film... some have said we sound something like the Doors meets Danzig and starts to punkrock... and no doubt some have said we sound like shit. It´s an opinion... it´s all in your...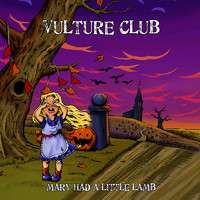 VULTURE CLUB - Mary Had A Little Lamb CD
2012 album from this amazing Psychobilly act from Finland! 01. Wreckingdom Come 02. All That You Fear 03. Vampires Lullaby 04. Sick In The Sun 05. Superdoom 06. In The Name Of The Lord 07. Get On Armageddon 08. Fire Fire Fire 09. Sweet...

VINCENT, GENE-And His Blue Caps 2 CD
CD 1 Bluejean Bop 1. Bluejean Bop 2. Jezebel 3. Ain't She Sweet 4. Jumps, Giggles & Shouts 5. Who Slapped John? 6. Wedding Bells (Are Breaking Up That Old Gang Of Mine) 7. Up A Lazy River 8. Bop Street 9. I Flipped 10.Waltz Of The Wind...
VIBRANTS - Dance With CD
Listening to our friends, The Vibrants rendition of our "King Of The Surf" make us proud that this fine group of talented young men has done such a great job capturing the spirit of Surf!! To hear our song perfomed with such VIBRANT...

VICKERY, MACK-Live At The Alabama Women's...
recorded 1970 at the Alabama Women's Prison! Tracklisting: # 1. Life Turned Her That Way # 2. A Woman Who Walks On The Wild Side # 3. Walk A Mile In My Shoes # 4. Down At John Wayne's Ranch-Medley:Cryin' Time # 5. Alabama Women's Prison...

VINCENT, GENE-The Ballads Of Gene Vincent CD
Tracks: 1. : I Sure Miss You 2. : Wedding Bells (Are Breaking Up That Old...) 3. : Up A Lazy River 4. : Unchained Melody 5. : Importmant Words (vers. 1) 6. : Wear My Ring 7. : In My Dreams 8. : You Belong To Me 9. : Keep It A Secret 10....