Für die Filterung wurden keine Ergebnisse gefunden!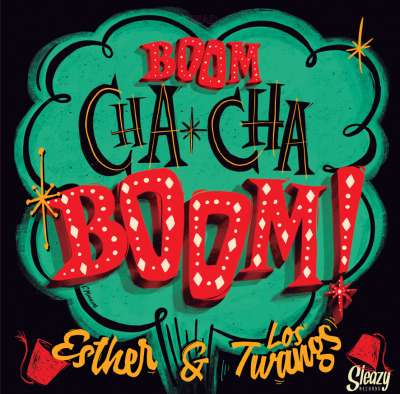 ESTHER & LOS TWANGS - Boom Cha Cha Boom CD
Esther & Los Twangs - Boom Cha Cha Boom CD Side A: Shakin' All Over Ol' Man Mose Boys Not Responsible Comin' Home Baby Here Comes That Feelin' Side B: Really Gonna Shake Mama Take A Chance On Me Lonely Singin' Doll Quien Sera Cha-Cha Twist
EVIL DEVIL - Bad Tales CD
The new album of Evil Devil called " Bad Tales " are 13 songs, 13 tales, 13 obsessions..a mixture of disease and brain storm, 13 true happened stories , during the tours, and during normal life days, wild slap bass.... and tribal drums...
EASY TIGERZ - Two-Headed Tattooed Lover Girls CD
15 self penned tracks from this talented trio, with styles ranging from Rockabilly, through 60's Nashville, to US West Coast Surf & Garage. This is a cool album and has more than a touch of that 60's B-movie feel about it. 1.Roulette...

EDWARDS, JIMMY-Love Bug Crawl CD
A rare chapter from the rockabilly vaults! A story untold until now!Includes the classic Hot 100 hit Love Bug Crawl!First time on CD for most of these recordings!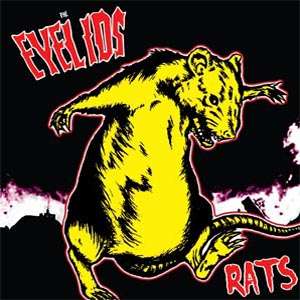 EYELIDS - Rats CD
This is the album debut of this exciting all-girl UK Psychobilly band. They appeared on Western Star Psychobillies Vol 3 last year and the feedback has been very good. These girls are busy gigging all over the UK! Tracklist: 1. Rats 2....
EVIL DEVIL - Rocker's Life CD
4th album from the all over the Psychobilly globe known italian cats! Taking a break to write and record this new masterpiece, the guys are now ready to rock the world again! Digipak edition + 16-page booklet. Tracklisting: Intro...
ELVIS PUMMEL - Recalled To Be Executed CD
Jam-packed compilation from this crazy Rockabilly cat called Elvis Pummel! Here you find his rare vinyl releases on Voodoo Rhythm, Rumble Mumble and Swamp Room Records + a lot of un-released stuff and a Video of his famous song PLAY IT,...

ELLIS AND THE ANGRY TEENS-Bad Rockabilly Music CD
Finnish Teddyboy Rock and Roll!!! Comes in a smart digipack!! Tracks: Bad Rockabilly Music / Chances Are / Hey Gina / Opportunity / Move Over Tiger / Scratchin' / Still Wild / My Buddy's Baby / Teenage Special / Doncha Come A-Knockin' /...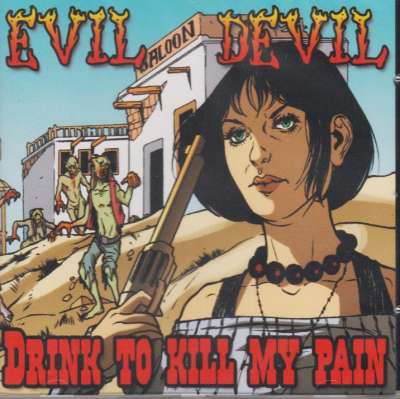 EVIL DEVIL - Drink to Kill my Pain CD
TRACKLIST: Intro/No Roof Over Head/ Burning Roses/ What is death What is Life/The Way of Damnation/Devil Crew/Back in the far West/ Come Back/S.R.L/You´re gonna die!/No Pain/ Outro

EASTERN STANDARD TIME-Time Is Tight CD
TRACKLIST:Sei Pazzo/That Girl/Perhaps Perhaps Perhaps/Eternal Circle/Dahil Sa Iyo/Jetlag/Poor Joe/El Guapo/Sit Down Servant/Betrayal In The Garden/ Three Steps Away/Some Day Some Way/Why Did You Leave?