Für die Filterung wurden keine Ergebnisse gefunden!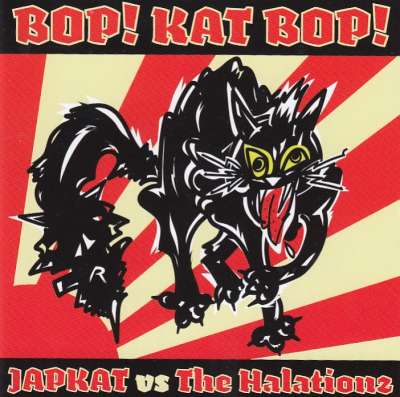 JAPKAT vs. THE HALATIONZ - Bop! Kat Bop! CD
Japanese Psychobilly! Tracks: 1 The Halationz– Midnight Beat 2 Japkat*– ひとつの世界 3 The Halationz– Burnin' Up 4 Japkat*– Cat! 5 The Halationz– Kiss Me Honey 6 Japkat*– サンシャインハウス 7 The Halationz– Cry For The Bluemoon 8 Japkat*– Swamp Flash...
V.A.-Depravity In Zero Gravity CD
Another cool compilation out of Alan Wilson`s Western Star Recording Studio! TRACKLIST: Kill Van Helsing - Destroy all Humans/Frenzy - The Truth/Shock Therapy - Invaders from Mars/Popeye's Dik - I Saw Something Moving on Uranus/Howlin...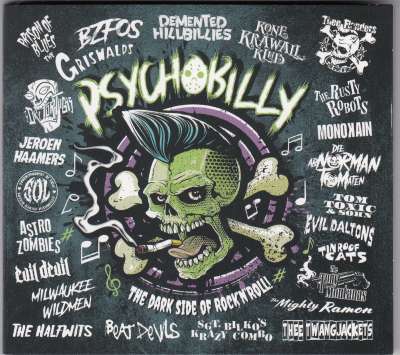 V.A. - Psychobilly - The Dark Side Of...
V.A. - Psychobilly - The Dark Side Of Rock'n'Roll CD Benefit compilation! 24 tracks: Rusty Robots, Griswalds, Jeroen Haamers, Demented Hillbillies, Flanders, BZFOS, Beat Devils, Evil Daltons, Astro Zombies, Evil Devil, Tom Toxic,...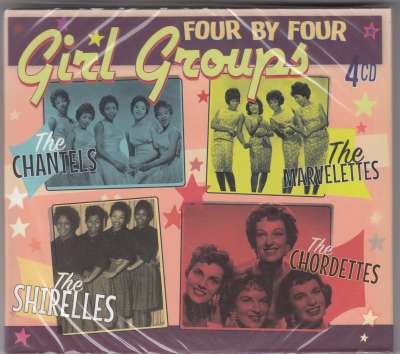 V.A. - Four By Four Girl Groups 4xCD
4 x CD Girl Groups! The Chantells / The Marvelettes / The Shirelles / The Chordettes
V.A. - Psychobilly Ratpack No.2 CD
2nd volume of this compilation series with all austrian bands! SIR PSYKO AND HIS MONSTERS 01. INTRO 02. SIR PSYKO 03. GHOSTRIDERS IN THE SKY 04. HUMAN HUNTER BLOODSUCKING ZOMBIES FROM OUTER SPACE 05. CELLAR DWELLER 06. DEAD EYES 07....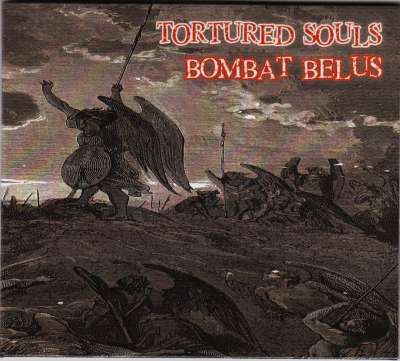 V.A. TORTURED SOULS / BOMBAT BELUS CD
Great split CD with two fine bands from the USA and Poland! The CD features Bombat Belus' 7 brand new tracks mostly in English with recently added double bassist to their line-up, and bonuses. Tortured Souls is an international project...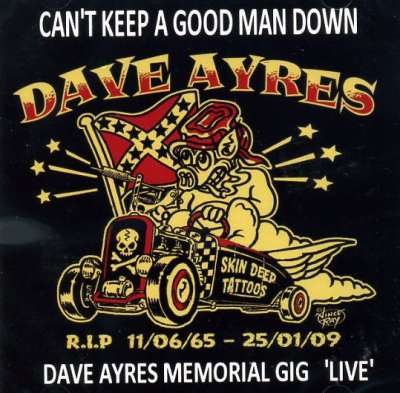 V.A. - Can't Keep A Good Man Down CD
CAN'T KEEP A GOOD MAN DOWN - THE DAVE AYRES MEMORIAL GIG LIVE CD Thats The Way it Is ....The Caravans Midnight Train ...... The Caravans Christine .... The Devil Wrays Eyeballs ... The Devil Wrays Mr Shroom ... Luna Vegas Mummies Curse...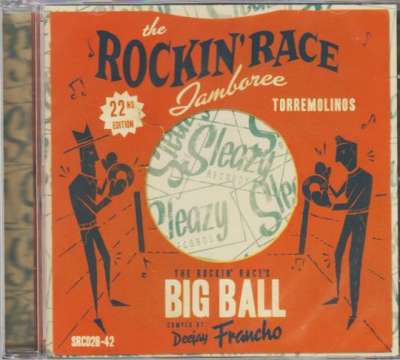 V.A. - Rockin Race Jamboree 2016 CD
V.A. - Rockin Race Jamboree 2016 CD Tracks: Jimmy McCracklin - The Wobble / Larry Williams - Lawdy Mama / Bill Bryan and The Goldtones - Rockin' Chair / The Black Dynamites - Brush Those Tears / Little Denny & The Torkeys - The Flying...
V.A. - 7 x CD
DILLBERRIEZZ - Same CD RICH TASTE - Same CD A SAILOR'S GRAVE - Set A Fire In Your Heart CD LOUDERDALES - Songs Of No Return CD LOTA RED - Close To The Sun CD ACTING APES - Dirty Intentions CD RUSTY CAGE - Same CD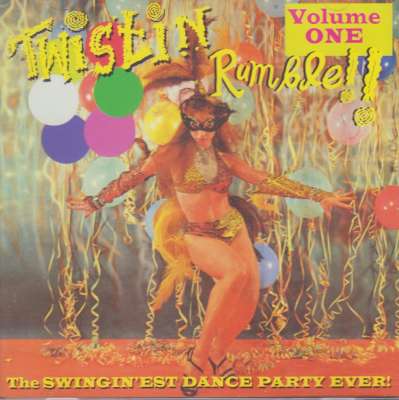 V.A. - Twistin Rumble Vol.1 CD
Tracklist: 1. The Upsetters - UPSETTER 2. Johnny & The Debonairs - THE BONECRACKER 3. Terry & The Topics - WHERE'S MY PUSSYCAT 4. Aztecs - DAMELO BABY 5. Jocko - A LITTLE BIT OF EVERYTHING 6. Julian Covey - SWEET BACON 7. Quarter Notes -...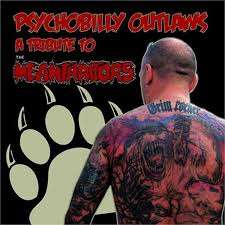 V.A. - Psychobilly Outlaws CD
A Tribute To The Meantraitors Japanese pressing with 30 tracks from: Stockmen, Stressor, Beat Devils, Evil Jockers, Hellstompers, Magnetix, Bombat Belus, Dice For Lights, Coffin Wheels, Mystification, Mosquito, Squidbillys, Grims, Mental...
V.A. - We Are Rockers / A Tribute To Godless...
Tracklisting: Godless Wicked Creeps - Wank'n'Roll (rare from demo tape) Dice For Lights - China Chick Bloodsucking Zombies From Outer Space Hopeless Chicken Freaks (feat. Dax Dragster) - The Abyss The Grims - Vamps Koffin Kats - We Are...