Für die Filterung wurden keine Ergebnisse gefunden!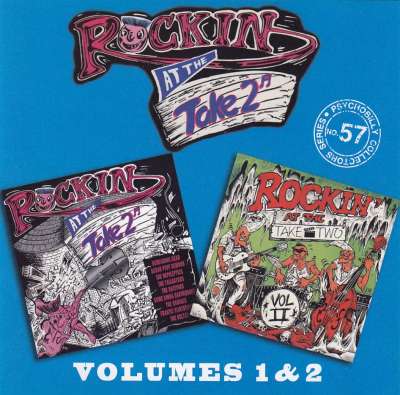 V.A. - Rockin' At The Take Two Vol.1+2 CD
1 –Screaming Dead Swords Of A Thousand Men 2:01 2 –Sugar Puff Demons Dance With The Dead 2:20 3 –The Hepileptics Burnin' Fever 2:50 4 –The Hepileptics Lover Not A Fighter 1:31 5 –The Tailgators Norman Bates 1:37 6 –The Tailgators Should...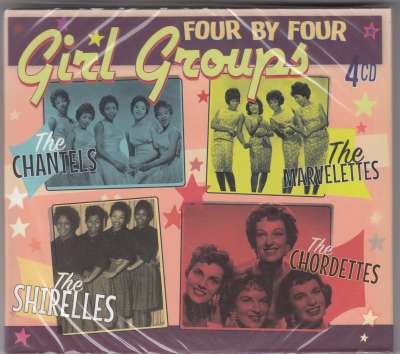 V.A. - Four By Four Girl Groups 4xCD
4 x CD Girl Groups! The Chantells / The Marvelettes / The Shirelles / The Chordettes
V.A .- Three Of A Kind CD
THE THIRD RELEASE ON THE WRECKIN' BONES LABEL, ANOTHER SPLIT CD BUT THIS TIME WITH THREE BANDS AND 19 TRAX!! ON THIS CD YOU WILL FIND BRAND NEW UNRELEASED STUFF BY THE ROCKIN' SLICKERS(7 TRAX,GERMANY), THE EVIL GNOMES(6 TRAX,FINLAND) AND...
V.A. - Psychobilly Ratpack No.2 CD
2nd volume of this compilation series with all austrian bands! SIR PSYKO AND HIS MONSTERS 01. INTRO 02. SIR PSYKO 03. GHOSTRIDERS IN THE SKY 04. HUMAN HUNTER BLOODSUCKING ZOMBIES FROM OUTER SPACE 05. CELLAR DWELLER 06. DEAD EYES 07....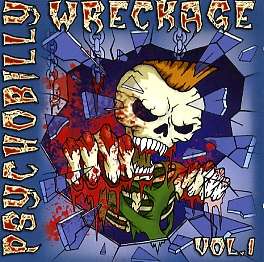 V.A. - Psychobilly Wreckage Vol. 1 CD
A seriously strong psychobilly piece of work here from Spanish label Wreckin' Bones Records. 26 PSYCHO TRACKS from 26 INTERNATIONAL PSYCHO BANDS. This comp has some of the top bands on the current international psychobilly circuit such...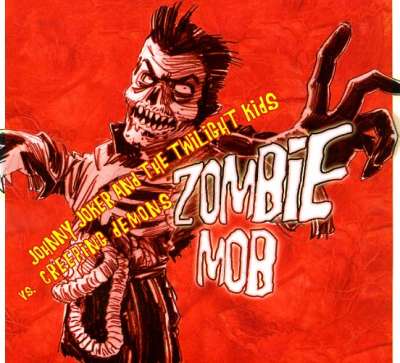 V.A.-JOHNNY JOKER / CREEPING DEMONS CD
JOHNNY JOKER & THE TWILIGHT KIDS meets CREEPING DEMONS! Hot stuff from two great south german bands!! JOHNNY JOKER Can't Come Back / Succed to The Crown / Hello Devil / I Am God / Lonely Days / Zombie Walk CREEPING DEMONS Monster / I...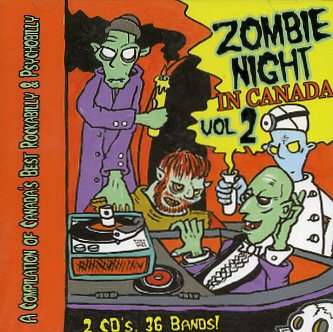 V.A. - Zombie Night In Canada Vol.2 double CD
The 2nd Volume of the much anticipated collection of Canadian Rockabilly/Psychobilly compilation "Zombie Night in Canada Vol. 2" Not just 1 but 2 CD's featuring 36 of Canada's best! You name the, their on it!.. It'll definitely be one of...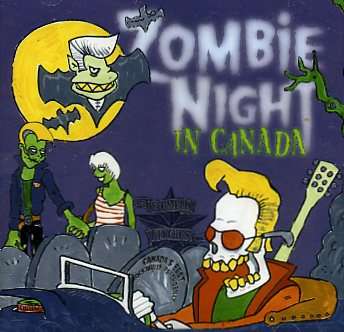 V.A.-Zombie Night In Canada Vol.1 CD
A compilation of Canada's best ROCKABILLY/PSYCHOBILLY featuring 25 bands from coast to coast including tracks by The Deadcats, The Gutter Demons, Big John Bates, The Matadors, and The Farrell Bros. Lots of tunes guaranteed to make you...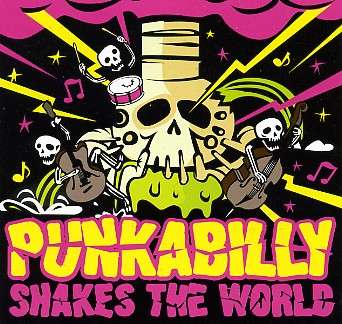 V.A. - Punkabilly Shakes The World CD
Japanese compilation with Dice For Lights / Tight Fitting Pants / Kitty In A Casket / The Brains / Graveyard Johnnys / Koffin Kats / The Creepshow / Banane Metalik / The Swing Kids / Al & The Black Cats / The Triggers / Cenobites /...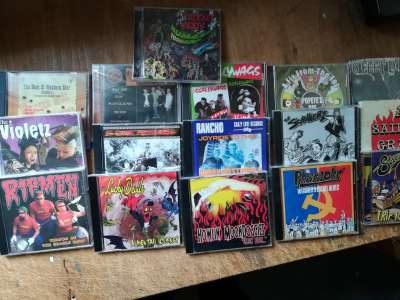 CD package #8 16 x CD NEW!
CD package #8 16 x CD Stressor CD 12,50 Pharaohs CD 10,- A Sailor's Grave CD 12,90 6 Feet Down CD 12,50 Howlin' Moondoggies CD 11,90 Rancho Deluxe CD 12,50 Scallywags CD 13,90 Scannerz CD 12,50 Popeye's Dik CD 5,- Rocket Beats CD 12,50...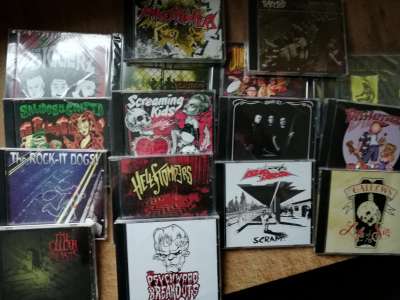 CD Package #6 16 x CD NEW!
CD package Crazy Love! 16 x CD! Quaranteds CD 10,- Diggerz CD 12,50 Jinetes Fantasmas CD 10,- Hellstompers CD 12,50 Squidbillys CD 4,90 Gallows CD 11,90 Psychward Breakouts MCD 6,90 Minestompers CD 12,50 Rejected CD 12,50 Rock-It Dogs CD...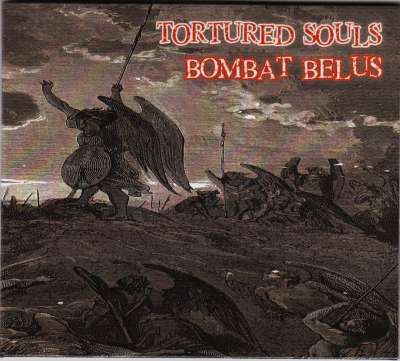 V.A. TORTURED SOULS / BOMBAT BELUS CD
Great split CD with two fine bands from the USA and Poland! The CD features Bombat Belus' 7 brand new tracks mostly in English with recently added double bassist to their line-up, and bonuses. Tortured Souls is an international project...