Für die Filterung wurden keine Ergebnisse gefunden!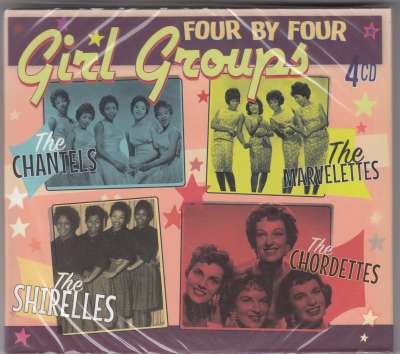 V.A. - Four By Four Girl Groups 4xCD
4 x CD Girl Groups! The Chantells / The Marvelettes / The Shirelles / The Chordettes
V.A. - Psychobilly Ratpack No.2 CD
2nd volume of this compilation series with all austrian bands! SIR PSYKO AND HIS MONSTERS 01. INTRO 02. SIR PSYKO 03. GHOSTRIDERS IN THE SKY 04. HUMAN HUNTER BLOODSUCKING ZOMBIES FROM OUTER SPACE 05. CELLAR DWELLER 06. DEAD EYES 07....
V.A .- Three Of A Kind CD
THE THIRD RELEASE ON THE WRECKIN' BONES LABEL, ANOTHER SPLIT CD BUT THIS TIME WITH THREE BANDS AND 19 TRAX!! ON THIS CD YOU WILL FIND BRAND NEW UNRELEASED STUFF BY THE ROCKIN' SLICKERS(7 TRAX,GERMANY), THE EVIL GNOMES(6 TRAX,FINLAND) AND...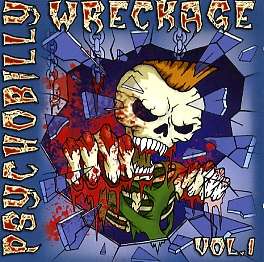 V.A. - Psychobilly Wreckage Vol. 1 CD
A seriously strong psychobilly piece of work here from Spanish label Wreckin' Bones Records. 26 PSYCHO TRACKS from 26 INTERNATIONAL PSYCHO BANDS. This comp has some of the top bands on the current international psychobilly circuit such...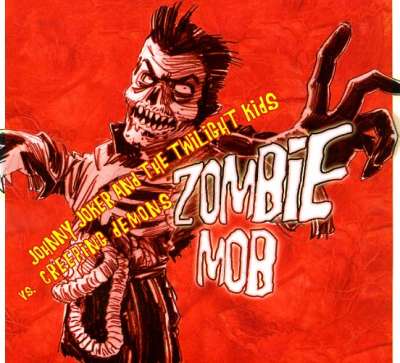 V.A.-JOHNNY JOKER / CREEPING DEMONS CD
JOHNNY JOKER & THE TWILIGHT KIDS meets CREEPING DEMONS! Hot stuff from two great south german bands!! JOHNNY JOKER Can't Come Back / Succed to The Crown / Hello Devil / I Am God / Lonely Days / Zombie Walk CREEPING DEMONS Monster / I...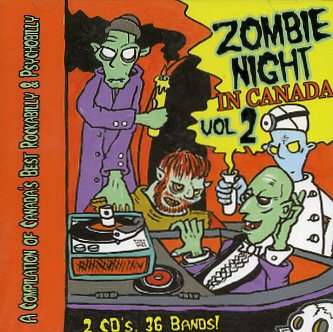 V.A. - Zombie Night In Canada Vol.2 double CD
The 2nd Volume of the much anticipated collection of Canadian Rockabilly/Psychobilly compilation "Zombie Night in Canada Vol. 2" Not just 1 but 2 CD's featuring 36 of Canada's best! You name the, their on it!.. It'll definitely be one of...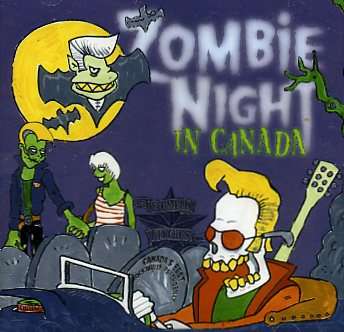 V.A.-Zombie Night In Canada Vol.1 CD
A compilation of Canada's best ROCKABILLY/PSYCHOBILLY featuring 25 bands from coast to coast including tracks by The Deadcats, The Gutter Demons, Big John Bates, The Matadors, and The Farrell Bros. Lots of tunes guaranteed to make you...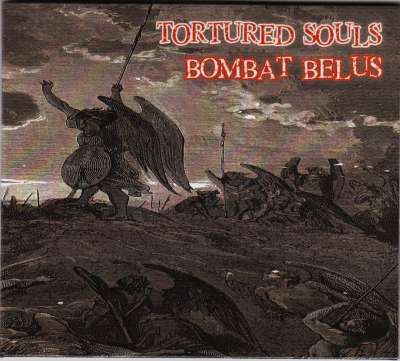 V.A. TORTURED SOULS / BOMBAT BELUS CD
Great split CD with two fine bands from the USA and Poland! The CD features Bombat Belus' 7 brand new tracks mostly in English with recently added double bassist to their line-up, and bonuses. Tortured Souls is an international project...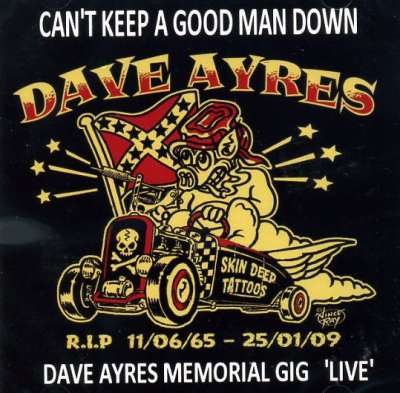 V.A. - Can't Keep A Good Man Down CD
CAN'T KEEP A GOOD MAN DOWN - THE DAVE AYRES MEMORIAL GIG LIVE CD Thats The Way it Is ....The Caravans Midnight Train ...... The Caravans Christine .... The Devil Wrays Eyeballs ... The Devil Wrays Mr Shroom ... Luna Vegas Mummies Curse...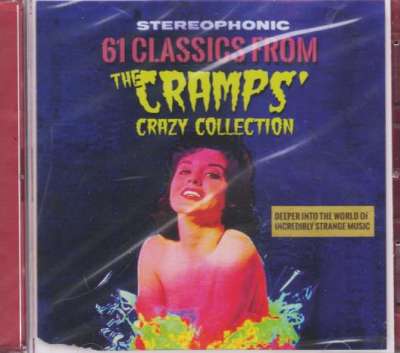 V.A. - 62 Classics From THE CRAMPS' Crazy...
Great double CD collection! 1-1 –Peanuts Wilson Cast Iron Arm 1-2 –Ray Harris (3) Come On Little Mama 1-3 –Gene Lamarr* That Crazy Little House On The Hill 1-4 –Betty McQuade Blue Train 1-5 –Sparkle Moore Tiger 1-6 –Fabian (6) Tiger 1-7...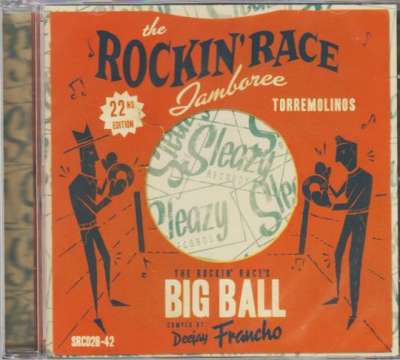 V.A. - Rockin Race Jamboree 2016 CD
V.A. - Rockin Race Jamboree 2016 CD Tracks: Jimmy McCracklin - The Wobble / Larry Williams - Lawdy Mama / Bill Bryan and The Goldtones - Rockin' Chair / The Black Dynamites - Brush Those Tears / Little Denny & The Torkeys - The Flying...
V.A. - 7 x CD
Special offer, valid till 3rd of September 2015! normal shop price €77,40, now just €29,90! DILLBERRIEZZ - Same CD RICH TASTE - Same CD A SAILOR'S GRAVE - Set A Fire In Your Heart CD LOUDERDALES - Songs Of No Return CD LOTA RED - Close...