Für die Filterung wurden keine Ergebnisse gefunden!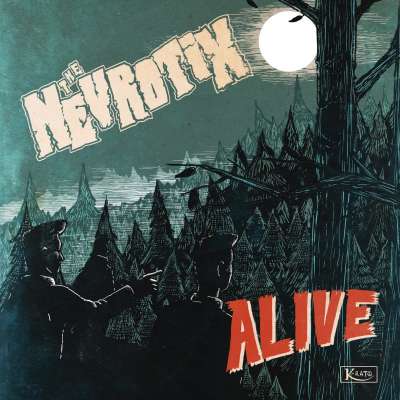 NEVROTIX - Alive CD
The Nevrotix return with their second album and once again it's their own take on psychobilly with both feet firmly in the rockabilly tradition. 13 self-penned songs, each a short story in itself, influenced by horror and crime noir, but...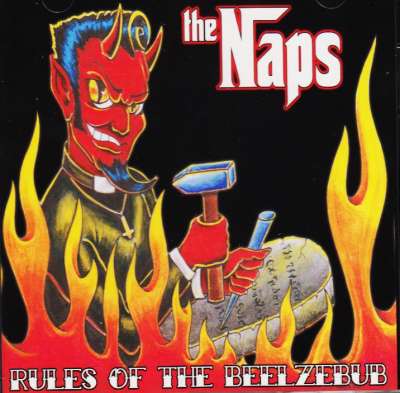 NAPS - Rules Of The Beelzebub CD
First and last studio album from austrian Psychobilly/Punkabilly band, THE NAPS!! Track listing: Fiendish Rock 'n' Roll Girl / Love Is Pain / Psycho Night / Deadbone Dragracer / Ghost Town / Rockabilly Rebels / Demonia / True necromance...
NERVOUS NORVUS - Zorch!!! CD
• 23 tracks tracing the life and times of Nervous Norvus and his co-conspirator Red Blanchard featuring aliens, apes, wild dogs and the indescribable 'Fang' • All of the early singles from the man who gave us the legendary 'Transfusion'...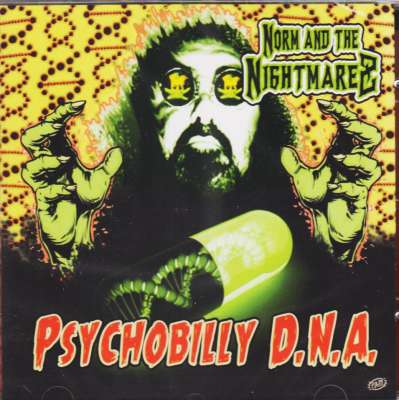 NORM AND THE NIGHTMAREZ - Psychobilly D.N.A. CD
red hot Old school Psychobilly album from NORM AND THE NIGHTMAREZ!! Thumbs up!! 1. Thank You Very Much 2. Misery 3. Bury Me With My Guitar 4. Psychobilly DNA 5. The Sun Burned Down 6. It Made Me Lose My Mind 7. Wild Wild Woman 8. Voodoo...
NEKROMANTIX - A Symphony Of Wolf Tones & Ghost...
New 2016 album from THE NEKROMANTIX!! 1. Glow in the Dark 2. NekroTopia 3. War Bats 4. Mind Mausoleum 5. Cry Yourself To Sleep 6. Cabin Fever 7. Creeping it Real 8. Resting Witch Face 9. Were Coyotes of Rose Hill 10. No More Room In Hell...
NAUSEA BOMB - Bonechestra CD
NAUSEA BOMB works to the bone to give you a furious blend of Psychobilly, Punk and Rock'n'Roll with touches of Oi!, Surf, and Ska music (but not too much :-), dotted with guts, murders and other random dead bodies!!! Now back with their...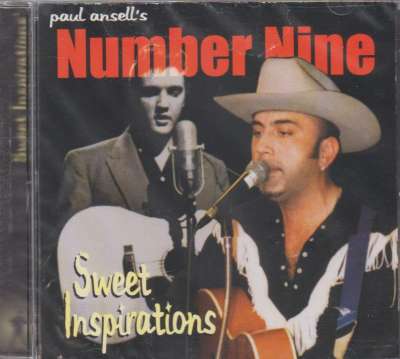 NUMBER NINE - Sweet Inspirations CD
Tracks: 1 Lonesome Life For Me 2 Don't Forbid Me 3 Always Late 4 Don't Let The Stars Get In Your Eyes 5 Only You 6 All Alone And Lonely 7 Oakie Boogie 8 With The Crowd (But Also Alone) 9 I Almost Lost My Mind 10 Tiger Man 11 Happy...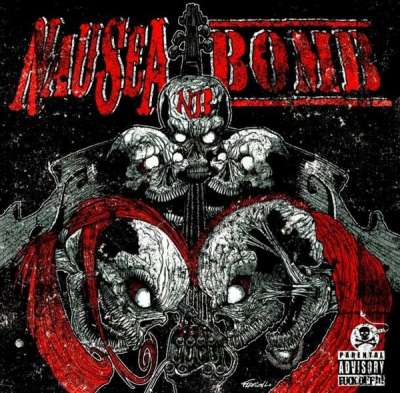 NAUSEA BOMB - Same CD
1 Jardin Charnier 2 Old My Toad 3 Dien Bien Phu 4 Nausea Bomb 5 Burqa Poil 6 Skizopatiko Female Fronted Punkabilly from Paris with ex-members of Banane Metalik and Skarface on this self-released mini album!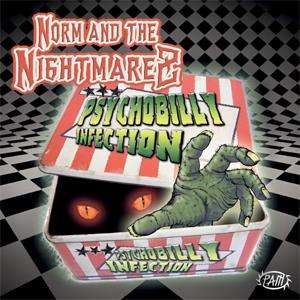 NORM AND THE NIGHTMAREZ - Psychobilly Infection CD
Debut album by UK Psychobilly trio Norm & The Nightmarez who have recorded a fine album of 13 original tracks. 1. Stompin in My Grave 2. The Mischief Maker 3. The Lights Went Out 4. Psychobilly Infection 5. Nightmare 6. Ton Up 7. Sex...
NIPS N NIPPLE ERECTORS - Bops, Babes, Booze &...
1 King of the bop 2 Nervous wreck 3 So Pissed Off 4 Stavordale Rd, N5 5 Venus in bother boots 6 Fuss & bother 7 All the time in the world 8 Private eye 9 Gabrielle 10 Vengeance The inimitable Shane McGowan's debut recordings made for...
NINE LIVES - Surfin` Pig CD
new album! Exciting Neo-Rockabilly! 16 good tracks + 12 page booklet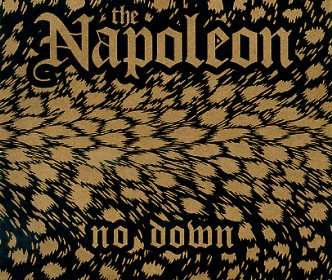 NAPOLEON, THE-No Down CD
Legendary japanese Psychobilly trio with a very limited release of 500 copies only. Just pure Psychobilly with E-bass in a good 80's style! No Down / Stuck To Live / Curse Letter / Please Give Me Something / Ride On You / Stompin' /...