Für die Filterung wurden keine Ergebnisse gefunden!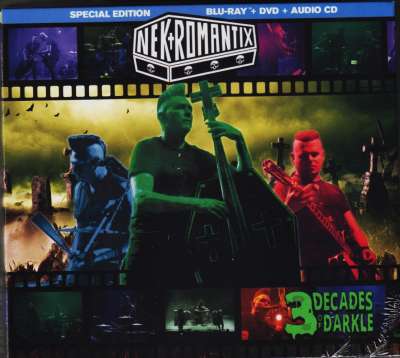 NEKROMANTIX - 3 Decades Of Darcle...
Danish-American Psychobilly heroes NEKROMANTIX celebrate their 30th Anniversary by storming thru a 19-song live set at the Observatory Theater in Santa Ana, California. Captured in all its glory by famed director Vicente Cordero (3TEETH,...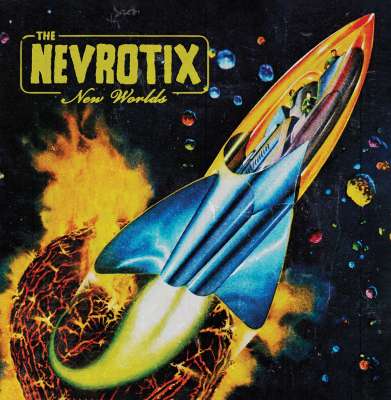 NEVROTIX - New Worlds MCD
Fantastic 6-track mini album. Excellent rockin' tunes that catch the frenzy of the 80's Psychobilly, going into the future head first. A good mix between more old school sounding tracks and songs that belong somewhere in outer space....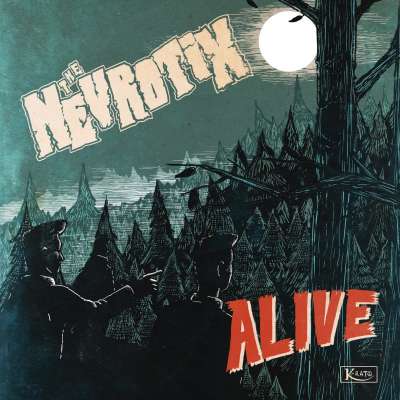 NEVROTIX - Alive CD
The Nevrotix return with their second album and once again it's their own take on psychobilly with both feet firmly in the rockabilly tradition. 13 self-penned songs, each a short story in itself, influenced by horror and crime noir, but...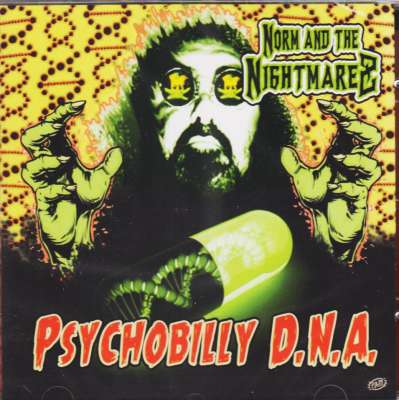 NORM AND THE NIGHTMAREZ - Psychobilly D.N.A. CD
red hot Old school Psychobilly album from NORM AND THE NIGHTMAREZ!! Thumbs up!! 1. Thank You Very Much 2. Misery 3. Bury Me With My Guitar 4. Psychobilly DNA 5. The Sun Burned Down 6. It Made Me Lose My Mind 7. Wild Wild Woman 8. Voodoo...
NAUSEA BOMB - Bonechestra CD
NAUSEA BOMB works to the bone to give you a furious blend of Psychobilly, Punk and Rock'n'Roll with touches of Oi!, Surf, and Ska music (but not too much :-), dotted with guts, murders and other random dead bodies!!! Now back with their...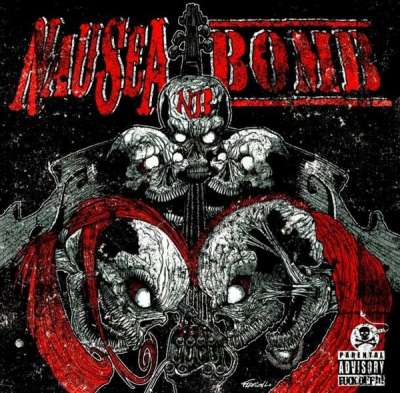 NAUSEA BOMB - Same CD
1 Jardin Charnier 2 Old My Toad 3 Dien Bien Phu 4 Nausea Bomb 5 Burqa Poil 6 Skizopatiko Female Fronted Punkabilly from Paris with ex-members of Banane Metalik and Skarface on this self-released mini album!
NINE LIVES - Surfin` Pig CD
new album! Exciting Neo-Rockabilly! 16 good tracks + 12 page booklet

NEVA RIVER ROCKETS-Time To Have A Time CD
3rd album from the Russian Neva River Rockets with 17 tracks of traditional style of Rockabilly, Hillbilly Blues Bop! Most of the tracks are brand new originals written by Kirill Prasalov. Among these goodies you will find one cover from...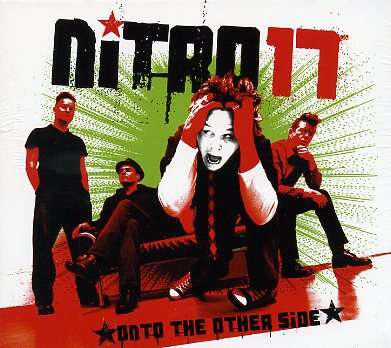 NITRO 17 - Onto The Other Side CD
Berlin is a melting pot and Nitro 17 sticks the unique attitude of the city all over their music. Between rockabilly and punkrock, there's room for ska-styled gems and salutes to sixties garage beat. The foursome even put their...

NELSON, RICKY-Ricky Rocks CD
1. : Shirley Lee 2. : Stood Up 3. : Be-Bop Baby (single vers.) 4. : If You Can't Rock Me (version 2) 5. : Waitin' In School 6. : Your True Love 7. : Boppin' The Blues 8. : My Bucket's Got A Hole In It 9. : Baby I'm Sorry 10. : Whole...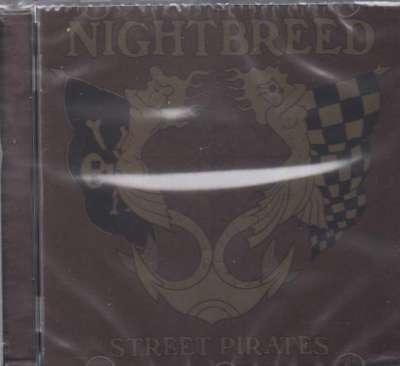 NIGHTBREED-Street Pirates CD
Spanish Psychobilly Trio! Tracks: *Last sunrise *Street pirates *Sick, sick, sick *Tattooed in my brain *Dungeon lab *Undead *Full throttel *Haunted island *Bare knuckle brawl *Sometimes they come back
NEKROMANTIX - Return Of The Loving Dead CD
Their first strike on Hellcat records! Danish Psychobilly! Tracklisting: Nice Day For A Resurrection / Who Killed The Cheerleader / Nekronauts / Subcultural Girl / Gargoyles Over Copenhagen / Trick Or Treat / Murder For Breakfast /...