Für die Filterung wurden keine Ergebnisse gefunden!
SURFIN' DEAD - Dead-A-Rama / Powertwang 2CD
Surfin' Dead - Dead-A-Rama + Powertwang 2CD The Surfin' Dead is a hard edged instrumental surf band, led by the guitar of P Paul Fenech, founder of psychobilly genre legends The Meteors. Instrumentals have always played a part in The...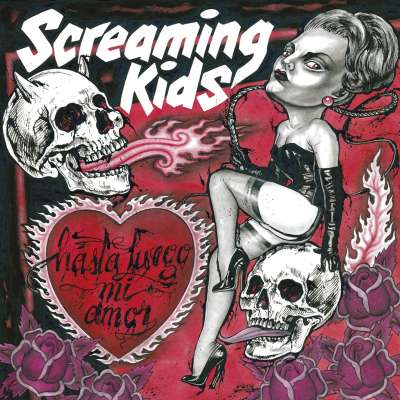 SCREAMING KIDS - Hasta Luego Mi Amor CD
SCREAMING KIDS, the french Psycho/Neo-Rockabilly band from Strasbourg, released their first album in 1990 on the U.K. Nervous Records label and now, just 27 years later, they are back with their second album! A solid rocking album with...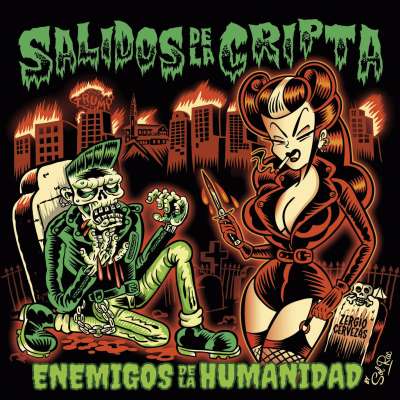 SALIDOS DE LA CRIPTA - Enemigos De La Humanidad CD
Normal 0 21 false false false DE X-NONE X-NONE MicrosoftInternetExplorer4 Tracklisting: Suerte Blues Del Vicio Enemigo De La Humanidad La Meretriz Del Diablo Esquizofrenia Otro Diá El Efecto De Su Oscura Oración La Ruta Al Infierno Hey!...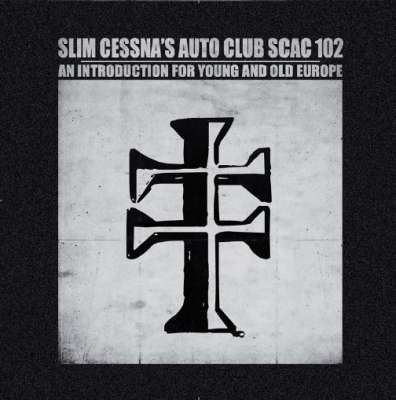 SLIM CESSNA's AUTO CLUB - An Introduction For...
After releasing 8 albums and playing with artists such as Johnny Cash, 16 Horsepower, Throwing Muses, Violent Femmes and Joe Diffie, Slim Cessna's Auto Club from Denver, Colorado have released a best of album An Introduction for Young...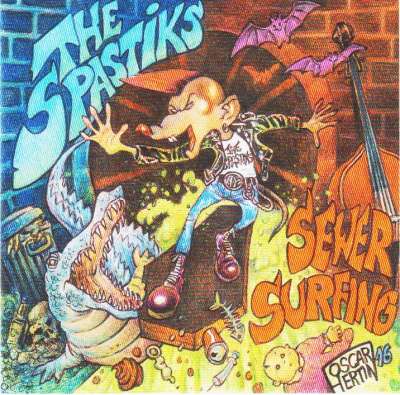 SPASTIKS - Sewer Surfing CD
First killer album release by New Yorks's very own Psychobilly maniacs, THE SPASTIKS!! Tracks: Sewer Surfin' / My Baby Was Abducted by Aliens / Radiation Baby / Retard / Wolfman Crawl / Hatchet / Mickey Mouse / Dynamite / Another Dead...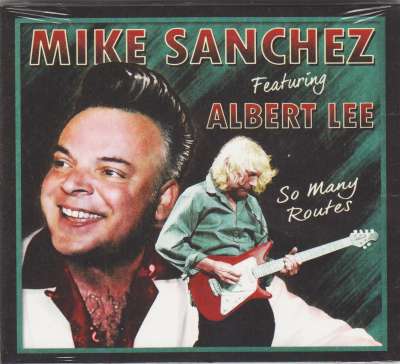 SANCHEZ, MIKE - So Many Routes CD
1. Help Me Find My Way (Mike Sanchez) 2. I Don't Stand A Chance (Mike Sanchez) 3. Ain't Gonna Let Nothin' (Mike Sanchez) 4. Your Moma's Got A Crush On Me (Mike Sanchez) 5. Messed With An Angel (Mike Sanchez) 6. Glad All Over (Roy...
STEVE TRAIN AND HIS BAD HABBITS - Same CD
1 Down among the dead men 2 My love give me love 3 Similau 4 True lovin' woman 5 Jezebel 6 Why don't you love me 7 Don't knock what you don't understand (Bonus) Steve Train – Vocals/Rhythm Guitar Max Rossing – Guitar Howlin' Max Messer –...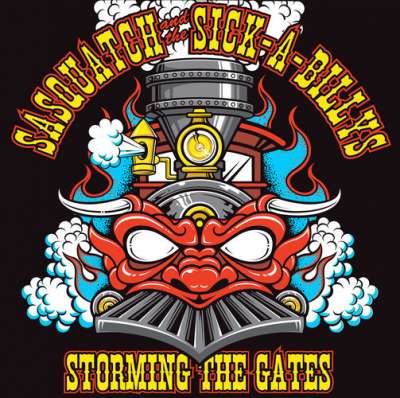 SASQUATCH AND THE SICK-A-BILLYS - Storming The...
Over 10 years of relentless touring has cemented SASQUATCH AND THE SICK-A-BILLYS as one of the most high gear, powerhouse bands around. Keeping real music alive and dangerous in the under-underground. Risen from a not so forgotten past,...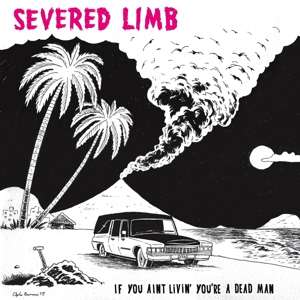 SEVERED LIMB - If You Ain't Livin' You're A...
We're proud to unveil the band's 2nd album. The London skiffle kings have further developed their sound to include New Orleans R&B, soul and dub! Read on for the story so far! Severed Limb - An Amputated History Severed Limb began life...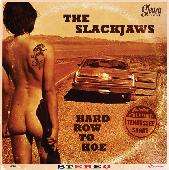 SLACKJAWS - Hard Row To Ride CD
1. Rockabilly Blues 2. I Got Tired 3. Hard Row To Hoe 4. Anna From Louisiana 5. Gypsy Woman 6. A Doggone Feeling 7. Don't Let Love Break Your Heart 8. Poor White Trash 9. One More Time 10. The Senior Class 11. Tennessee Shake 12. One...
SICK SICK SINNERS - Unfuckinstoppable CD
Track listing: Coffee Freak / Where Is My Baby Girl / 3 Demons At My Door / Six Feet Underground / Wild Party In Hell / Same Breed / We Wanna Drink Some More / Unfuckinstoppable / Bacon Seed / Wasted Everyday 2nd album from the...