Für die Filterung wurden keine Ergebnisse gefunden!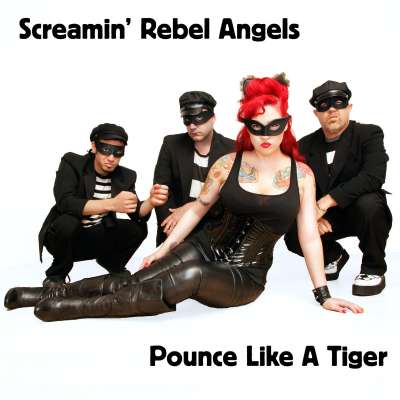 SCREAMIN' REBEL ANGELS - Pounce Like A Tiger MCD
Screamin' Rebel Angels First Release, 2011 Pounce Like a Tiger. CD only. Debut EP with 5 tracks: Pounce Like A Tiger / Right To Wrong / Evil Kinda Gal / Pretty When You're Quiet / Mama He Treats Your Daughter Mean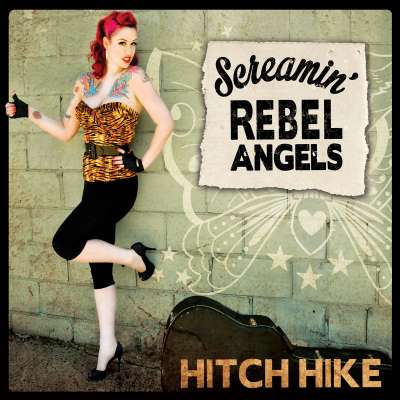 SCREAMIN' REBEL ANGELS - Hitch Hike CD
"HITCH HIKE" is the debut full-length album from Brooklyn based band Screamin' Rebel Angels, the female fronted combo whose raucous rock and roll revival captures the soul of rock, rockabilly, '50s rhythm and blues, country twang and...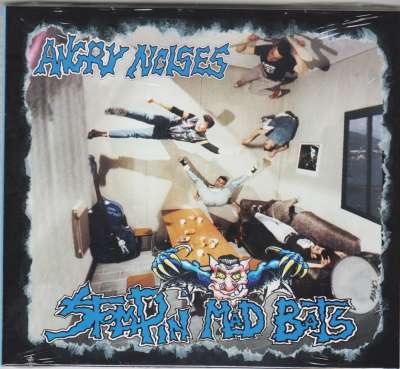 STOMPIN' MAD BATS - Angry Noises CD
Long overdue release of this cool Psychobilly release! STOMPIN MAD BATS recorded this in 1993, but it was never released! Now, 25 years later, the album ANGRY NOISES is available! 1 The Mad Planet Of The Bats 2 Skull Party 3 A Faster Way...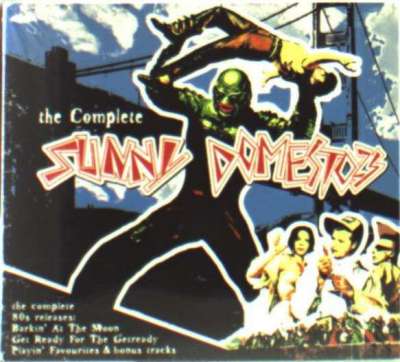 SUNNY DOMESTOZS - The Complete CD
Complete collection from this legendary Psychobilly band!! 1 Run 2 Captain Cosmo 3 Pay The Bill 4 Anarchy In The UK 5 Sadist 6 Surfin' Vampire 7 Barkin' At The Moon 8 Squashy Lump 9 No One Sees Me Now 10 Surfside Date 11 Monsters Of The...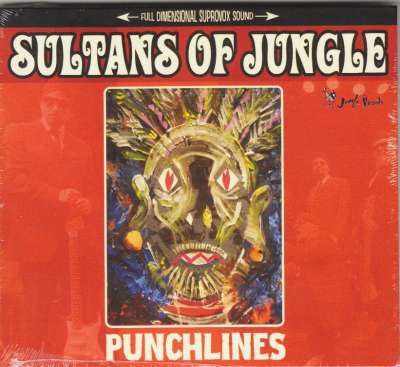 SULTANS OF JUNGLE - Punchlines CD
I have painstakingly investigated the rock and roll band Sultans of Jungle. It has proven an almost impossible task to track its fate through recent history. Hearsay, gossip, cursory sightings of band members and anecdotes from lunatic...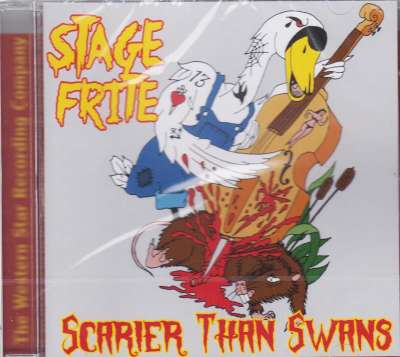 STAGE FRITE - Scarier Than Swans CD
Return of Stage Frite! U.K. Psychobilly band! 1. Scarier Than Swans 2. Fantasy Man 3. Drinkin's Done Me Wrong 4. Love Song In A-Minor 5. Midnight Air 6. Bitch With An Axe 7. Psychos On The Run 8. Sam Hall 9. Sunrise 10. Rippers Revenge...
STEVE & THE GHOSTS TRIO - Drunken Robot CD
Stephan created created Steve and the Ghosts trio five years ago. Confident in his musical experience (double bass player of The Sky Rockets, Rocking Daddy, Vintage 56, Rave From the Grave, Gotham, Milton and the Wildtones...), after...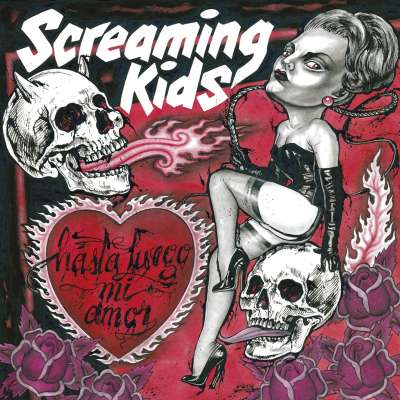 SCREAMING KIDS - Hasta Luego Mi Amor CD
SCREAMING KIDS, the french Psycho/Neo-Rockabilly band from Strasbourg, released their first album in 1990 on the U.K. Nervous Records label and now, just 27 years later, they are back with their second album! A solid rocking album with...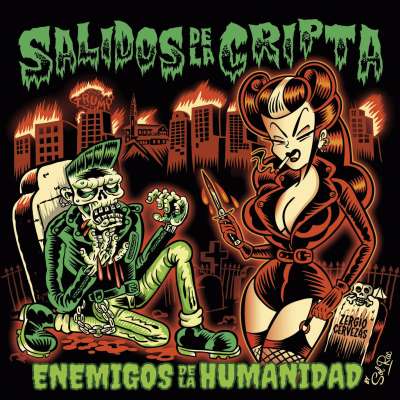 SALIDOS DE LA CRIPTA - Enemigos De La Humanidad CD
Normal 0 21 false false false DE X-NONE X-NONE MicrosoftInternetExplorer4 Tracklisting: Suerte Blues Del Vicio Enemigo De La Humanidad La Meretriz Del Diablo Esquizofrenia Otro Diá El Efecto De Su Oscura Oración La Ruta Al Infierno Hey!...
SEWER RATS - Heartbreaks And Milkshakes CD
"Back with a bang! After playing more than 400 shows worldwide, touring Europe, China, Japan & the U.S. numerous times during the last 3 years, German greaser-punks The SEWER RATS are back in the game and dropping a brand-new record....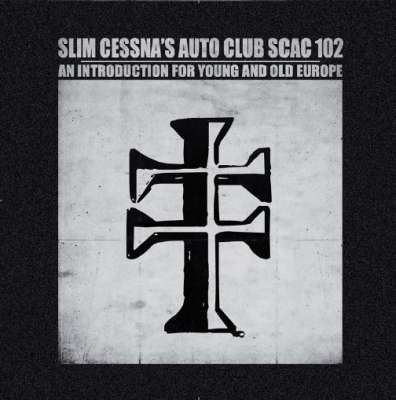 SLIM CESSNA's AUTO CLUB - An Introduction For...
After releasing 8 albums and playing with artists such as Johnny Cash, 16 Horsepower, Throwing Muses, Violent Femmes and Joe Diffie, Slim Cessna's Auto Club from Denver, Colorado have released a best of album An Introduction for Young...
SIROCCO BROS - Shake With CD
Excellent U.K. Rockabilly!! I Put A Hex On You Stomp Flying Saucers Devil Bones Davey Jones' Locker Vortex Shake Cat Lightning Bolt Devil Angel Sirocco Move Out Get Behind Me Satan