Für die Filterung wurden keine Ergebnisse gefunden!
BURNETTE, HUSKY - Tales From East End Blvd. CD
The Blues are a religion and Brian "Husky" Burnette sho nuff preaches it. You can feel the testimony as he blends Delta Blues, Rock n Roll and Electric Blues. His music is gritty, soulful, southern, low-down and dirty. Husky, who hails...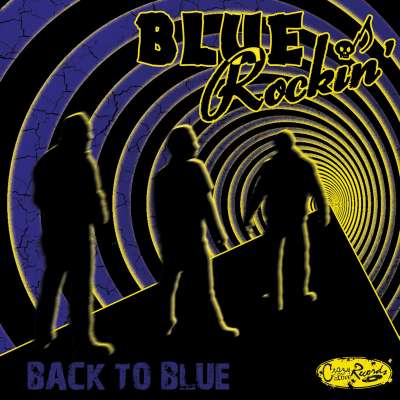 BLUE ROCKIN' - Back To Blue CD
Track listing: Deep Red Wine / Evil Eyes / I Hope You Die / Insane Thoughts / Gone Daddy Gone / Keep On Walking / Part Of The Game / One Night One Day / Wasting My Time / Serial Killer Dance / Last Goodbye / Loaded Gun 14 years on the...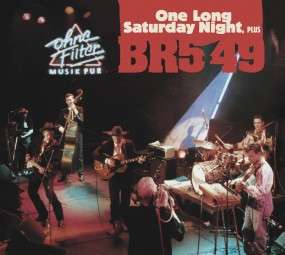 BR5-49 - One Long Saturday Night, Plus CD
When the Opry moved to the suburbs in 1974, Nashville's Lower Broadway (commonly known as Lower Broad) began to succumb to the forces of urban decay. But then, in a July 1995 'Billboard' cover story, Chet Flippo wrote about a "new scene"...
BANANE METALIK - Requiem De La Depravation CD
first album from legendary french Psychobilly band, BANANE METALIK!! 1 Banana Juice 2:21 2 Zombie 3:06 3 Rock'N'Shoot 2:08 4 Satan's Bed 4:10 5 Marche Macabre 1:50 6 Etat Sauvage 2:15 7 Requiem De La Depravation 3:43 8 Psychopathe 3:22 9...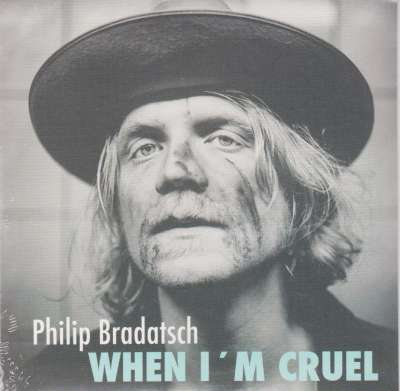 BRADATSCH, PHILIP - When I'm Cruel CD
Solo album from the DINOSAUR TRUCKERS leader, Philip Bradatsch! With an undeviating sense of the suspense which comes out of raw, plain songs with symbolic language Philip Bradatsch sings about life how it is: Dreadful, pretty, sad,...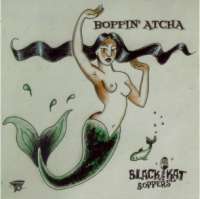 BLACK KAT BOPPERS - Boppin' Atcha CD
Great Rockabilly/Rock'n'Roll band from the U.K., fronted by ex-Get Smart singer Roy!! 1 Baby My Lovin' Is True 2 Black Kat Boppin' Atcha 3 Hot Boppin' Blues 4 Hey Young Girl 5 Rollin' In 6 Drive Me All Night Long 7 You're No Girl Of Mine...
BARRENCE WHITFIELD AND THE SAVAGES - Dig Thy...
A wealth of atomic-powered, sock it to me R&B and rock & roll hoodoo. Barrence, possessing otherworldly pipes that range from a low feral growl rumbling the nether regions to a scream that would make Little Richard blush, belts out...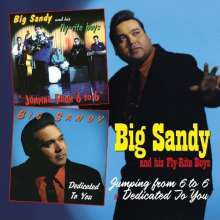 BIG SAND AND HIS FLY-RITE BOYS - Jumping From 6...
two Big Sandy CD's: JUMPING FROM 6 To 6 DEDICATED TO YOU Disk 1 Jumping from 6 to 6 2 Different girl 3 True blue 4 Someone like you 5 When I found you 6 Who, tell me who? 7 Weary blues from waitin' t 8 Hi-Billy music 9 This ain't a good...
BLACKBIRD RAUM - False Weavers CD
Acoustic crust-punk rabble rousers BLACKBIRD RAUM present their brand new full length, False Weavers! False Weavers was recorded at all-analog Tiny Telephone Studios and features intricately detailed artwork by legendary Dungeons And...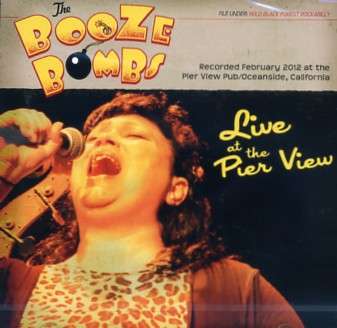 BOOZE BOMBS - Live At The Pier View CD
On February 10, 2012 the Booze Bombs played a highly energetic gig at the Pier View Pub in Oceanside, California. You will hold in your sweaty hands a recording of that night. Dance & enjoy. 1. Please Just Call 2. Sweet Love 3. I?m In...
BLOODSUCKING ZOMBIES FROM OUTER SPACE - Anatomy...
21 tracks recorded unplugged live 2010 in Vienna 1 Reign Of Devils 2 Cannibal Holocaust 3 Teenage Universal Creature 4 Mondo Video 5 Good Ol Ed 6 Last Caress 7 A Deeper Shade Of Red 8 Most Beautiful Corpse 9 Sweet Love Sobotomy 10...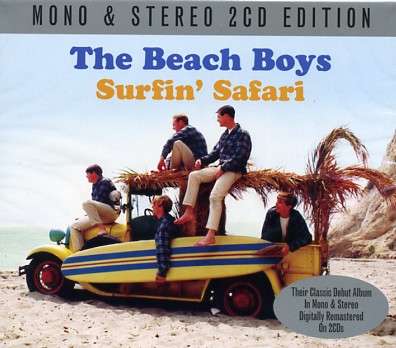 BEACH BOYS - Surfin' Safari 2CD
The classic debut album with mono and stereo versions! Disk 1 1 Surfin' safari (Mono) 2 County fair (Mono) 3 Ten little Indians (Mono) 4 Chug-a-lug (Mono) 5 Little girl (you're my Miss America) (Mono) 6 409 (Mono) 7 Surfin' (Mono) 8...