Für die Filterung wurden keine Ergebnisse gefunden!

DINO MARTINIS-50000000 Santa Fans Can`t Be...
Canadas Swing Band Number 1 with a christmas release 11 reat swinging christmas songs and lots of it own compositions, so christmas won´t be boring!

DEADLINE-Take A Good Look CD
That was then this is now!... DEADLINE are going from strength to strength with this, their 4th full length album "TAKE A GOOD LOOK". Featuring rip roaring guitar riffs, hard as nails drumming and deliciously addictive vocal harmonies,...

DEADCATS-Millions Of Deadcats CD
Psycho-Rockabilly from Canada! 12 tracks! Night of the Hell Train / Naked Girl Falling Down The Stairs / Cerveza / Ballad of Johnny Rebel...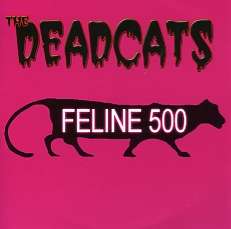 DEADCATS - Feline 500 CD
Great 2007 album from the canadian Psychobilly band! Incl. coverversions of Link Wray and The Meteors!!!
DEAD - Take You Home CD
2nd album from the mad swiss rawk`n`roll trio with an own sound between Psychobilly and Garage-Punk!! They f**cking rock!! Tracks: Hellhound On The Loose / Hey Kids / Miss Slovakia / She`s Dead / Make You Mine / Paradis No 7 / Hold On /...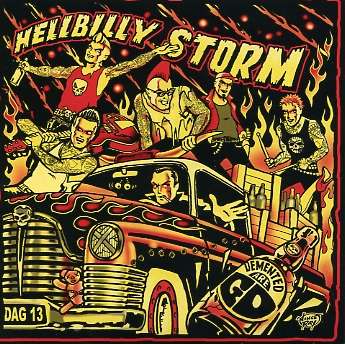 DEMENTED ARE GO - Hellbilly Storm CD
1. Pedigree Scum 2. The Noose (That Snapped) 3. Hellbilly Storm 4. Skating In The Rain 5. Out Of Control 6. Block Up 7. Hotrod Vampires 8. Destruction Boy 9. Doin`Me In 10. Demon Seed 11. Jogging Machine 12. Someone`s Out To Get Me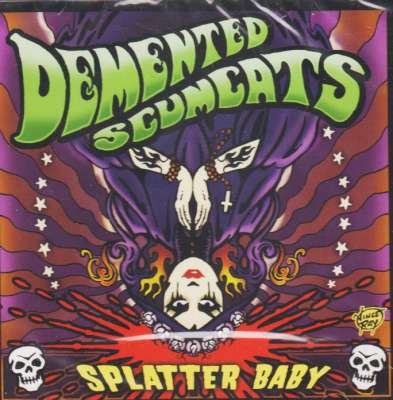 DEMENTED SCUMCATS - Splatter Baby CD
Yeah it´s released, the long awaited Full Length Release "Splatter Baby" of the D.A.G. Sideproject DEMENTED SCUMCATS. 13 new fantastic Tracks for your demented pleasure.It has been worth to wait for this new fantastic release. This...
DEEPSIX - Gravelings CD
Straight forward Psychobilly 3-piece from Finland, ready to rock and kicking lazy asses! Fast wreckers and some good rockers on this brilliant debut album! Tracklisting: Leach / Face Down / Getting Up The River / Dead Alright / Heads...
DEAD, THE - Fiesta De Los Muertos CD
This deadly three-piece zombie-combo was founded in the early cold and grey winter days of 2002 and plays a very own mixture of Psychobilly and Garage-Punk! Fans of the Monsters needs to check this wild bunch out!Tracklisting: Suicide /...

DEAD BROTHERS-Day Of The Dead CD
The one and only funeral orchestra along with Tuba and Top Hat, Banjo and Drums and guitar, 1 year after the first release (dead music for dead people VR1205/VRCD05,Voodoo Rhythm records) and touring Europe up and down and appearing at...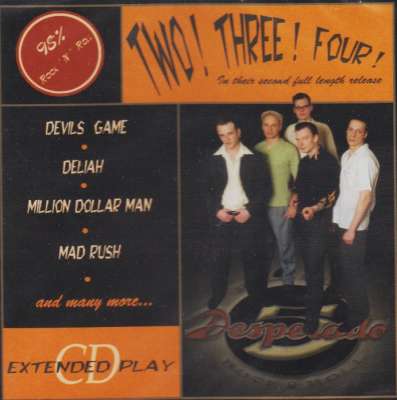 DESPERADO 5 - Two! Three! Four! CD
Second album from the hot german Rock`n`Roll band DESPERADO 5 with their own mixture of late 50`s/ early 60`s Rock And Roll and some pieces of Rhythm`n`Blues and Soul. Tracklisting: Two! Three! Four! / Mad Rush / When I Say Goodbye /...