Für die Filterung wurden keine Ergebnisse gefunden!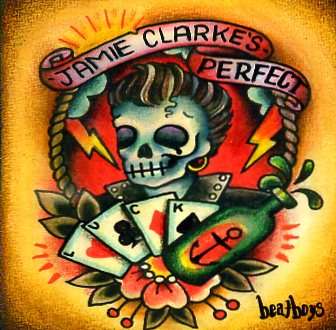 JAMIE CLARKE'S PERFECT - Beatboys CD
ex-Pogues guitar player! Irish Folk'A'Billie Rock!! 1. Supersonic Gin And Tonic 3:07 2. Beatboys 2:16 3. What We Got 2:59 4. Jackson Town 4:02 5. The Sun And The Moon 2:26 6. Bkv 2:44 7. Thru Sid Vicious Eyes 2:38 8. One Thing 4:06 9....
JOHNNY NIGHTMARE - Kicking Satan Out Of Hell CD
The nightmare crew, AKA Johnny Nightmare are back with their much anticipated follow-up to Psychobilly Scarecrow. KICKING SATAN OUT OF HELL. Kicking Satan Out Of Hell is a foot-stomping, bat-bashing, raw and vicious new piece of No...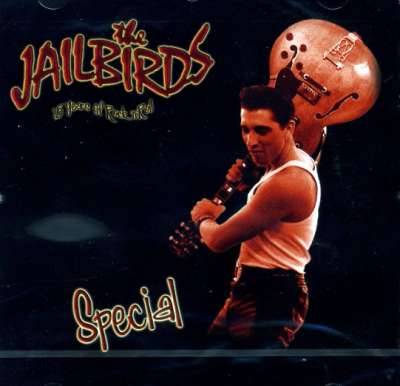 JAILBIRDS - Special CD
Take four enthusiastic guys from the german mining area, a slap bass, guitar, drums and a sack full of good old rockabilly pieces and some own compositions with traditional vintage touch and spice the whole with a few modern highlights...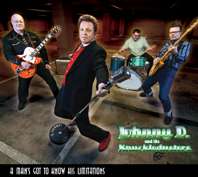 JOHNNY D. & THE KNUCKLEDUSTERS-A Man's Got To...
Johnny D. And The Knuckledusters: A Man`s Got To Know His Limitations - CD 01. Hit Man (3 m 2 s) 02. Rhythm On The Left Foot (2 m 26 s) 03. Stay On The Line (2 m 26 s) 04. Everyday Is A Holly Day (2 m 46 s) 05. Scary Mary (4 m 4 s) 06....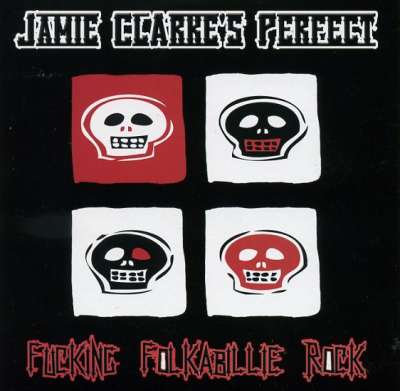 JAMIE CLARKE'S PERFECT - Fucking Folkabillie..MCD
JAMIE CLARKE'S PERFECT – Fucking Folkabillie Rock Maxi CD The Band from the POGUES Guitar player Jamie Clarke! 5 Tracks Folk-A-Billy!! GREAT STUFF!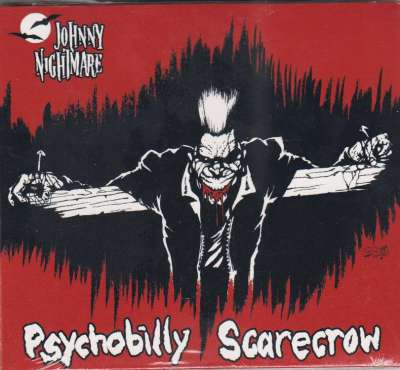 JOHNNY NIGHTMARE - Psychobilly Scarecrow CD
Johnny Nightmare (ex- Godless Wicked Creeps) proudly present their next onslaught of psychobilly madness, with the long awaited follow-up album to Here's Johnny. Psychobilly Scarecrow is a gut-crushing, skull-splitting, nerve-wrecking...
JIME-Rockabilly Beat CD
Tracklisting: Get Down On Your Knees / Roving Eyes / She Won't Do (But Her Sister Will) / Won't Look Back / Hound For You / Hold Your Breath / Crusin' Around / Bad Boy / Satisfied No More / Getting Better / Another Chance / Rush / Story...
JOHNNY NIGHTMARE - Here's Johnny CD
Johnny Nightmare plays fast and violent no bullshit psychobilly. Dax Dragster (ex-Godless Wicked Creeps) brings you ass slappin' double bass madness and insane satanic screams while Butch The Knife and Count Elwing's demonic guitar twang...

JOHN SCHOOLEY ONE MAN BAND-One Man Against The...
Tracklisting: 1. One Man Against the World (Part I) 2. Somebody In My Home 3. Cantrell Creek Breakdown 4. Every Day Can Get You Down 5. The Crooked Path 6. Down South Blues 7. My Baby Cried All Night Long 8. Wildcat Tamer 9. I Don't Like...
JOHNNY LODA - Cool Tall Girl CD
Tracklisting: Cool Tall Girl / Sick and Tired / You Are In My Every Dreams / Runaway / Motel Signs / The Devil Ain't Got My Soul / No Regrets / Night Rider / Black Lead Sled / Fishing and Hunting / Baby I'm Drunk / Up a Lazy River / Beat...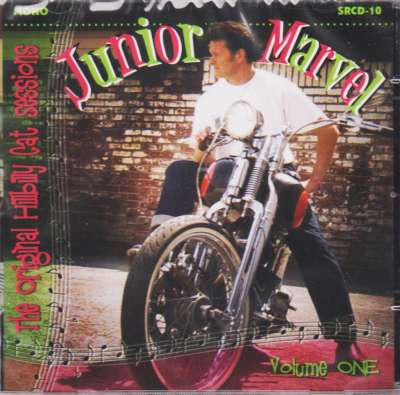 JUNIOR MARVEL-The Original Hillbilly Cat...
Tracklisting: Rock Around The Clock / It Don't Hurt Anymore / That's Allright Mama / Satisfied / I'll Never Stand In Your Way / Getting Closer In My Being Apart / Pledging My Love / Nightrain To Memphis / Always Late / Sitting On Top Of...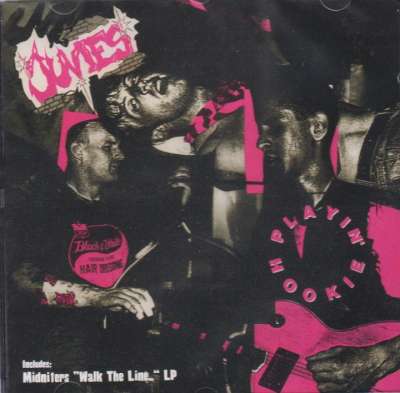 JUVIES - Playin Hookie / MIDNITERS - Walk The...
Two classic out-of-print Neo-Rockabilly albums on one CD! 20 tracks in total!! THE MIDNITERS-Walk The Line TRACKLISTING: Midnight / I Can`t Wait / When Times Are Hard / Are You Ready To Rock / Walk The Line / Please Don`t Touch / Ball...