Für die Filterung wurden keine Ergebnisse gefunden!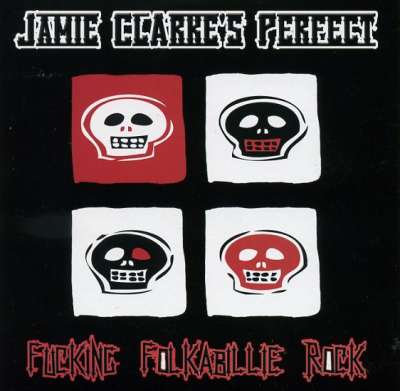 JAMIE CLARKE'S PERFECT - Fucking Folkabillie..MCD
JAMIE CLARKE'S PERFECT – Fucking Folkabillie Rock Maxi CD The Band from the POGUES Guitar player Jamie Clarke! 5 Tracks Folk-A-Billy!! GREAT STUFF!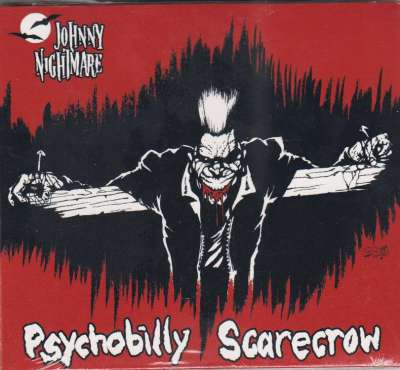 JOHNNY NIGHTMARE - Psychobilly Scarecrow CD
Johnny Nightmare (ex- Godless Wicked Creeps) proudly present their next onslaught of psychobilly madness, with the long awaited follow-up album to Here's Johnny. Psychobilly Scarecrow is a gut-crushing, skull-splitting, nerve-wrecking...
JIME-Rockabilly Beat CD
Tracklisting: Get Down On Your Knees / Roving Eyes / She Won't Do (But Her Sister Will) / Won't Look Back / Hound For You / Hold Your Breath / Crusin' Around / Bad Boy / Satisfied No More / Getting Better / Another Chance / Rush / Story...
JOHNNY NIGHTMARE - Here's Johnny CD
Johnny Nightmare plays fast and violent no bullshit psychobilly. Dax Dragster (ex-Godless Wicked Creeps) brings you ass slappin' double bass madness and insane satanic screams while Butch The Knife and Count Elwing's demonic guitar twang...

JOHN SCHOOLEY ONE MAN BAND-One Man Against The...
Tracklisting: 1. One Man Against the World (Part I) 2. Somebody In My Home 3. Cantrell Creek Breakdown 4. Every Day Can Get You Down 5. The Crooked Path 6. Down South Blues 7. My Baby Cried All Night Long 8. Wildcat Tamer 9. I Don't Like...
JOHNNY LODA - Cool Tall Girl CD
Tracklisting: Cool Tall Girl / Sick and Tired / You Are In My Every Dreams / Runaway / Motel Signs / The Devil Ain't Got My Soul / No Regrets / Night Rider / Black Lead Sled / Fishing and Hunting / Baby I'm Drunk / Up a Lazy River / Beat...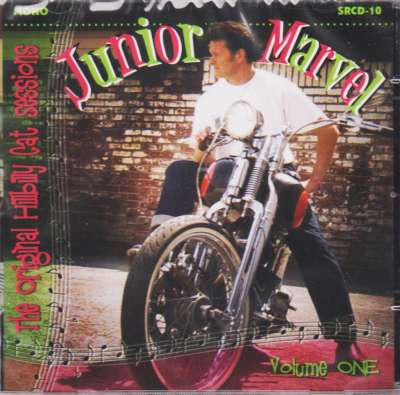 JUNIOR MARVEL-The Original Hillbilly Cat...
Tracklisting: Rock Around The Clock / It Don't Hurt Anymore / That's Allright Mama / Satisfied / I'll Never Stand In Your Way / Getting Closer In My Being Apart / Pledging My Love / Nightrain To Memphis / Always Late / Sitting On Top Of...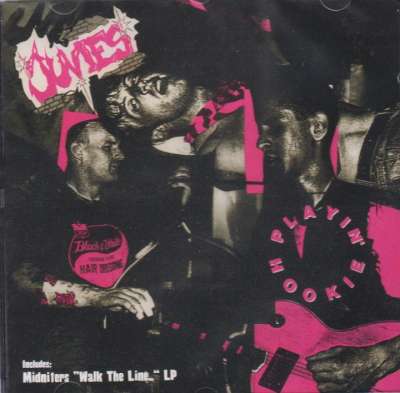 JUVIES - Playin Hookie / MIDNITERS - Walk The...
Two classic out-of-print Neo-Rockabilly albums on one CD! 20 tracks in total!! THE MIDNITERS-Walk The Line TRACKLISTING: Midnight / I Can`t Wait / When Times Are Hard / Are You Ready To Rock / Walk The Line / Please Don`t Touch / Ball...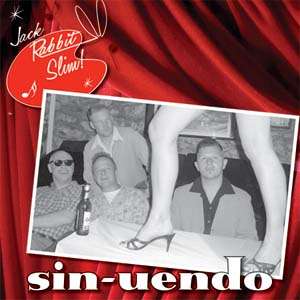 JACK RABBIT SLIM - Sin-Uendo CD
This is one of the hottest Rockabilly bands ever to come out of the UK. 14 brand new, desperate tracks, 11 written by frontman Bob Butfoy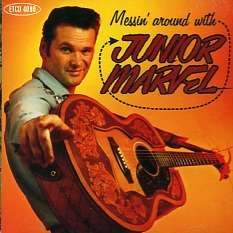 JUNIOR MARVEL - Messin' Around With CD
"Messin' Around With Junior Marvel" is a mixture of master musicians and classic rockabilly sounds, with a nod to yesteryear and a touch of tomorrow. This is a recording that feels like your favorite 501's - you broke them in dancing and...

JOHNNY JOKER & THE TWILIGHT KIDS-Power Of...
Great rocking trio from Germany! 8 fine tracks: Do It Again / Who's Knocking / Power Of Nature / Another Dream In Black / Fire / Superheroes / Set Me Free PornoDeluxeMix

JUMPCATS-Where's My Quiff? CD
Tracks: Calamity Jane / She Is So Wild/ Where's My Quiff? / Let It Roll / White Knickle Ride / Won't You Do Me Right Tonight / Speed It Up / Wladi Texas Mecca Polka Blues / On The Other Side / Hoppin' And A Boppin' / Double Dating Baby /...