Für die Filterung wurden keine Ergebnisse gefunden!
KITTY, DAISY & LEWIS - Smoking In Heaven CD
2nd album from the family band, based in London! Rock'n'Roll, Swing, Ska, Rhythm'n Blues! 1. Tomorrow 2. Will I Ever 3. Baby Don t You Know 4. Don't Make A Fool Out Of Me 5. I'm Going Back 6. Paan Man Boogie 7. Messing With My Life 8....

KOGARASHI-Same CD
Great Rustic Stomp band from Japan with Tin Whistle, Slapbass, Mandolin, Guitar and drums! 6 tracks, all in japanese!!!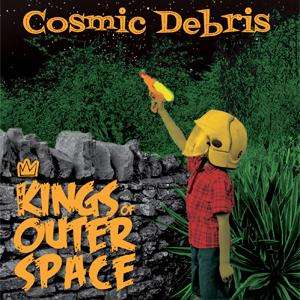 KINGS OF OUTER SPACE - Cosmic Debris CD
Debut album from this great new UK band. Fronted by the infamous Barber of Bristol 'Giggsy' this band got a LOT of airplay for their compilation track "Ghost Town" on Western Star Psychobillies Vol. 4. So here they are with a full album!...
KINGS OF NUTHIN' - Get Busy Livin' Or Get Busy...
Great Boston RnR/Psychobilly/Punk Rock band with their classic first album! Let It Burn / King For A Day / Other Side Of Hope / Get Busy Livin' Or Get Busy Dyin' / Playing The Fool / Miss April / King Of Nuthin' / Boston Bound / My...

KITTRELL, CHRISTINE-Call Her Name CD
A forgotten R&B legend reborn on Bear Family! This comprehensive CD collection contains: All 15 songs originally issued on the Tennessee and Republic labels, including one with Little Richard backing her! Plus five unissued alternative...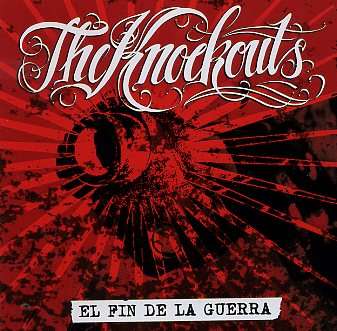 KNOCKOUTS - El Fin De La Guerra CD
Punkrock with Rock'n'Roll in the tradition of The Living End! First album from this great swedish trio, released in 2007! 13 tracks: Sheded tears / When Forgiveness Comes / Two Bleeding Hearts / El Fin De La Guerra / Love Like Death /...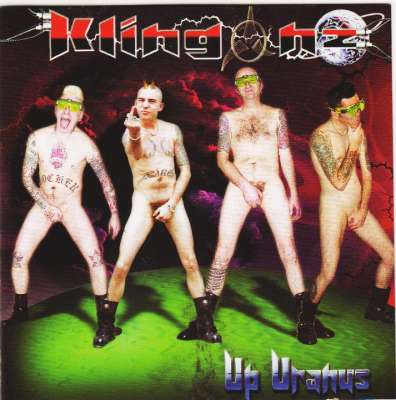 KLINGONZ - Up Uranus CD
THE KLINGONZ, the mad Psychobilly aliens from outer space, are back and UP URANUS is their very best album to date! Tracklisting: Cybermong / Spawn / I`m Old (But I Used To be Young) / Deepspace 69 / Sausage Tits / Don`t Label Me /...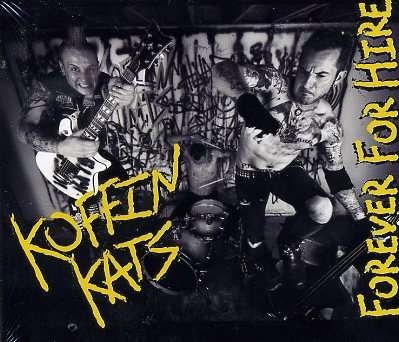 KOFFIN KATS - Forever For Hire CD
The 5th album from the U.S. KOFFIN KATS! A Punk Rockabilly hit! Digipak edition! 1 How it Starts 2 Nostrovia 3 Wild Ride 4 Now More Then Ever 5 Domination Final 6 Graveyard Tree Zero 7 Saw My Friend Explode Today 8 Asylum 9 Heading Off...
KING AUTOMATIC-In The Blue Corner CD
Great new 2009 album from the french One-man Band KING AUTOMATIC! Tracklisting: King takes Queen / In The Blue Corner / Staircase Serenade / Le Redresseur De Torts / Moodswings / Fake Skinhead In Love / Things Are What They Are But Never...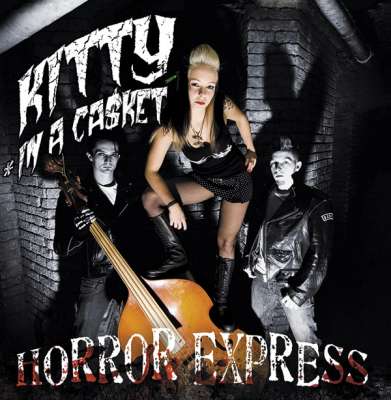 KITTY IN A CASKET - Horror Express CD
Tracklisting: Intro Horror Express Bride Of The Monster Moonlight Massacre Since You Are Dead Space Invaders My Cannibal Paradise Under Your Bed Bloody Lovesong Under Ghost Towns Moon Nekrophilian Love Sweet Nightmares Slave Of Church

KREUZER, JOSIE-As Is CD
Rockabilly lady Josie Kreuzer with their second album from 1999 + Video track "Too Many Mistakes"! Tracklisting: As Is / Ain't Got A Clue / Just Lookin' Pretty / Hey Sheriff / I Hope It Doesn't Rain Today / Big City Small Town / Passin'...
KEMP-Rock'n'Roll CD
First album from this french Psychobilly band, rockin out their fine and raw Psychobilly sounds since 1986! Digipak edition! Tracklisting: Nitro / Sabina / Western Lover / Vibrations / Way Back Home / B-Movies / La Belle / Cauchemar /...