Für die Filterung wurden keine Ergebnisse gefunden!
PAVEMENT KINGS - It's A Hip-Shake Thing CD
Pavement Kings are Ireland's rockabilly royalty! The Pavement Kings are one of Dublin and Ireland's best live bands. This Rockabilly 3 piece are popular countrywide and play a wide range of 1950′s Rock n Roll and Rhythm n Blues. Tracks:...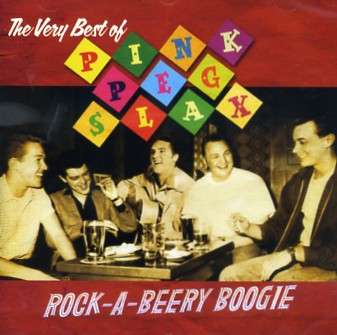 PINK PEG SLAX - Rock-A-Beery Boogie CD
Authentic Harpo-Marxist indie rockabilly combo from Leeds. Laugh? I nearly flashed me fags. "If Elvis had been a Marx Brother, he would have invented Pink Peg Slax" (James Brown, NME) "Plangent, Cajun-tinged Jiveabilly" (John Peel) With...
PALADINS - Slippin' In CD
Released 1999! 1 You're The One That Done It 2 Rain Rain 3 Hard Way 4 Slippin' In 5 Baby Don't Move Me 6 Five Minute Love Affair 7 Strong Boy 8 Gone Again 9 Judgment Day 10 Return to Polara 11 Vampira 12 California Boogie 13 Lady Luck
PALADINS - Power Shake 2 x CD
PALADINS - Power Shake 2 x CD Live in Holland 27.06.2004 Disk 1 1 Letter Roll Start 2 Power Shake Start 3 Goin' To The City Start 4 Hot-Rod-Rockin' Start 5 Lookin' For A Girl Start 6 Slippin' In Start 7 Lil' Irene Start 8 Treat Me Wrong...
P.O.X. - Insanity Is No Disgrace CD
Finally, a new album from the german Psychobilly Orchestra X! Track listing: Intro / Psycho For A Lifetime / Insanity Is No Disgrace / I Don't Like Me / Out Of The Cell Part 1 / Fade To Gray / You Don't Mean Anything To me / Out Of The...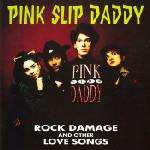 PINK SLIP DADDY - Rock Damage & Other Love...
1 Rock Damage 2 I Got My Eyes On The World 3 Lonesome Desert 4 King Of Stupidity 5 Six Boys 6 Don't You Know 7 Signorini Signoritti (Do It) 8 I Smell A Rat 9 Fuck By Fuck 10 Frustrated Male 11 Guided Missiles 12 She's A Bucketfull 13 Sex...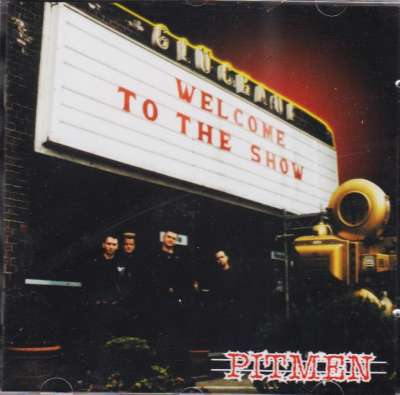 PITMEN - Welcome To The Show CD
Second Album! TRACKLIST:Welcome To The Show / Ordinary Man / Isn't It Fun / The Old Hag / Seamus MacBundy / Ofter Als Man Dankt / Through With You / She Walks Like A Queen / Fran Drescher / Tengo Flato / Ballad Of An Outlaw / The Summer...
PYROMANIX - Getting High CD
Swing`n`Roll!!! TRACKLIST:Get High Tonight / Gonna Love You / I Don't Need No Drink To Get Drunk / Red Hot Loving Flame / Bodega Bar / Looking For A Fight / I Stepped In Your Trap / A Day Without You / I Used To Be Blind / Falling In...
PRESTON, JOHNNY - Running Bear CD
Twenty-seven sides by swamp pop ace Johnny Preston. Not only the original version of Running Bear, but his original of Cradle Of Love and a program of R&B-based early Sixties pop that includes Charming Billy, Leave My Kitten Alone, I...

PERKINS, CARL-Up Through The Years CD
A primer on Carl's stellar Sun years. Tracks include Blue Suede Shoes, Matchbox, Everybody's Trying To Be My Baby, Boppin' The Blues, Let The Jukebox Keep On Playing, Honky Tonk Gal, Turn Around, Dixie Fried, All Mama's Children, Put...