Für die Filterung wurden keine Ergebnisse gefunden!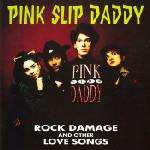 PINK SLIP DADDY - Rock Damage & Other Love...
1 Rock Damage 2 I Got My Eyes On The World 3 Lonesome Desert 4 King Of Stupidity 5 Six Boys 6 Don't You Know 7 Signorini Signoritti (Do It) 8 I Smell A Rat 9 Fuck By Fuck 10 Frustrated Male 11 Guided Missiles 12 She's A Bucketfull 13 Sex...
PYROMANIX - Getting High CD
Swing`n`Roll!!! TRACKLIST:Get High Tonight / Gonna Love You / I Don't Need No Drink To Get Drunk / Red Hot Loving Flame / Bodega Bar / Looking For A Fight / I Stepped In Your Trap / A Day Without You / I Used To Be Blind / Falling In...

PERKINS, CARL-Up Through The Years CD
A primer on Carl's stellar Sun years. Tracks include Blue Suede Shoes, Matchbox, Everybody's Trying To Be My Baby, Boppin' The Blues, Let The Jukebox Keep On Playing, Honky Tonk Gal, Turn Around, Dixie Fried, All Mama's Children, Put...

PALADINS-Slippin` In CD
U.S.-Rockabilly trio!!! TRACKLIST:You're The One That Done It / Rain Rain / The Hard Way / Slippin' In / Baby Don't Move Me / Five Minute Love Affair / Strong Boy / Gone Again / Judgement Day / Return To Polara / California Boogie /...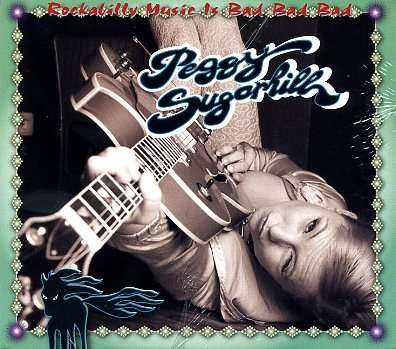 PEGGY SUGARHILL - Rockabilly Music Is Bad Bad...
Rockabilly Music Is Bad / Lucille / She Don't Love You / Sticks and Stones / Money Honey / Gisele / That's Alright Mama / I Won't Stand In Your Way / Breakaway / Switchblade 327 / Eldorado Lost

POWERSOLO-Bloodskinbones CD
PowerSolo return with an album that cuts to the bone. 12 songs in 30 minutes just like the good old days. BLOODSKINBONES. Blood, skin and bones. Tendons, nerves, muscles and not so much as a gram of excess fat on a skeleton that can be...

PRICE, LLOYD-Lloyd Rocks CD
Lloyd Price played a huge role in igniting the rock 'n' roll revolution with his 1952 landmark R&B chart-topper 'Lawdy Miss Clawdy'.' the New Orleans great really was there at the beginning. The only career retrospective to feature key...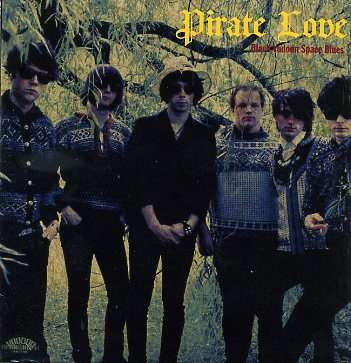 PIRATE LOVE - Black Vodoun Space Blues CD
The Band takes Elements from 60's Garage Punk and New Punk Surf Rockabilly and Psychadelic and mix it all together in One Sound the Call: Black Vodoun Space Blues, and it's exactly like the title says we find them in a dazzling heroic...

PENDARVIS, TRACY-Thousand Guitars CD
1.It Don't Pay - (studio) 2. One of These Days - (studio) 3. Give Me Lovin' - (studio) 4. All You Gotta Do - (studio) 5. Thousand Guitars - (studio) 6. Is It Too Late - (studio) 7. Please Be Mine - (studio) 8. Hypnotized - (studio) 9....

PHILLIPS, PHIL-Sea Of Love CD
50's Rhythm & Blues! 26 tracks: # 1. Sea Of Love # 2. Ghost Of St. Maria # 3. Weeping Willow # 4. Don't Cry Baby # 5. Unchained Melody # 6. Angel My Angel # 7. Darling Never Let Me Go # 8. Nobody Knows And Nobody Cares # 9. Stormy...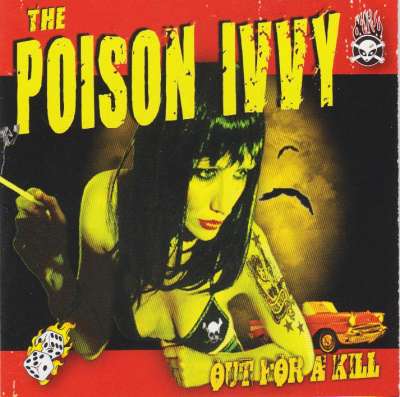 POISON IVVY - Out For A Kill CD
With "Out for a Kill" Poison Ivvy just released their fourth Longplayer. After nearly 20 years of their existence the Trio still remains faithful for its style. The new Album is a Bastard of snotty Punk'n Roll, Streetpunk and some...